Local time

8:39 AM
Joined

Mar 17, 2011
Messages

4
Reaction score

0
Location
1965 PLYMOUTH SATELLITE 2 DOOR HARDTOP PROJECT $18,951 or offer
I HAVE CUT THE ASKING PRICE. MAKE ME AN OFFER BEFORE I START TO BREAK EVRYTHING OUT AND SELL THE PROJECT PIECE BY PIECE. THIS IS A BARGAIN FOR A FIRST YEAR SATELLITE PROJECT WITH ALL NEW PARTS. IF NOT SOLD SOON, I WILL TAKE ALL THE PARTS TO CARLISLE CHRYSLER NATIONALS. AGAIN PM ME WITH YOUR BEST OFFER AND WE CAN WORK OUT A REASONABLE DEAL. IF NECESSARY I CAN POSSIBLY WORK OUT TRANSPORTATION. LET'S TALK!!!
If you are interested at all, send me a PM and make an offer. I will be reasonable and we can discuss whatever you offer and get to a point where both of us are happy.
I am 75 and after waiting for my body shop to get my project going, I just flat out gave up. I am going in a different direction so my entire project is up for sale. Below is a list of what I have accumulated over the past several years in the process of putting my project together.
1965 Plymouth Satellite 2 door hardtop. Real deal original a/c car with correct dash vents and front foot bay air boxes. Vintage Air kit installed but needs renewing. Doors, fenders, hood, and deck lid removed. Interior removed. All carpeting and interior materials removed. US Car Tool frame connectors, torque boxes, fender braces, and radiator support. Enough Dynamat material to insulate/silence entire car. Car color was to be Ram 1500 Delmonico Red. Trunk mounted battery. Hood has RO23 hood scoop mounted and hood opening
Original seat frames repainted, new foam, and new buckskin with ostrich insert coverings. Upholstery done by Ed Tinus/ A-Z Upholstery of Whaleyville, MD. Refurbished door panels in buckskin. Original front bucket seats and rear seat, not some junkyard replacements.
1972 440" .040 over completely rebuilt by Bob Hamilton of Hamilton Machine of Millsboro, DE. Moroso deep oil pan, seven quart capacity. Heads cleaned, ports opened up, new valves, springs, keepers, and 509 cam. New QT carb. No miles, zero miles since rebuild, block painted red/orange. Hooker long tube under chassis headers. Aluminum radiator and dual electric fans. Aluminum overflow catch can for radiator.
Rebuilt 727 by Gary Clark of Clark's Transmissions, Frankford, DE. All heavy duty internals. No miles, zero miles since rebuild. Auto transmission cooling radiator and fan located in front of rear bumper. B & M shifter.
Every single last piece of brightwork either rechromed or polished to better than new. This includes all exterior and interior trim pieces, mirrors, door handles, interior lock pulls, seat trim, etc. Nothing was left out. New replacement door sills, originals are pretty beat up. Front grill originally anodized and painted black every other bar, was dipped, stripped and chromed for clean new look. All bright work refurbishing done by Frankford Plating of Philadelphia, PA
New 24 circuit Painless wiring kit for 1965 B body MoPar.
Brand new gaskets for front windshield, rear window, side windows, and vent windows. New cat whisker brushes for front roll down windows.
New uninstalled Borgeson power steering box. All new poly bushings on front end.
There is probably more, but right now I'm at a loss to remember. Ask me for specifics and it will remind me.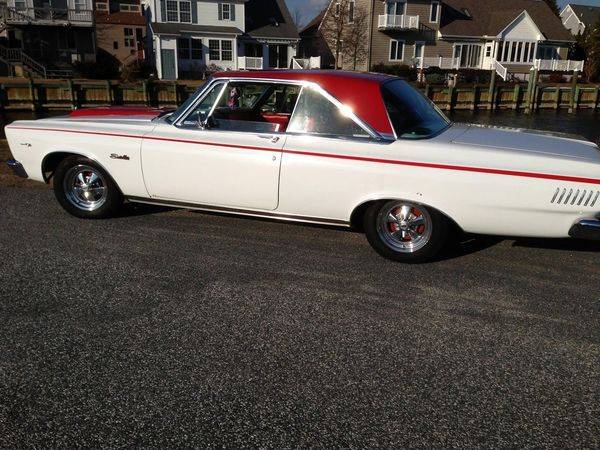 =AZV3l5h_xOTBRJcGuwqmzyrUsBCnTIj9bzG7l7dKBBCOFtkLd0Y0zuIZ6imydyZXN3cdYmAUtifJ7YG03GRRzjJsvbq2RXUDHkI0ZPt5bX1Y4AmxkF1j7FzShoM3AKCouydFstkAauV5CvVeA8MEdbYcFZdiYIjYnIO2nwK9giWrsjdb5hJuwjDEJqzq9f21oPOm57962QEhr7Aehi7D_yz0&__tn__=*bH-R']
=AZV3l5h_xOTBRJcGuwqmzyrUsBCnTIj9bzG7l7dKBBCOFtkLd0Y0zuIZ6imydyZXN3cdYmAUtifJ7YG03GRRzjJsvbq2RXUDHkI0ZPt5bX1Y4AmxkF1j7FzShoM3AKCouydFstkAauV5CvVeA8MEdbYcFZdiYIjYnIO2nwK9giWrsjdb5hJuwjDEJqzq9f21oPOm57962QEhr7Aehi7D_yz0&__tn__=*bH-R']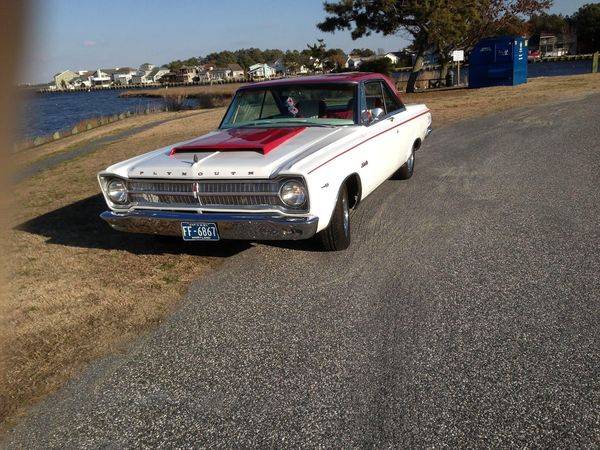 =AZV3l5h_xOTBRJcGuwqmzyrUsBCnTIj9bzG7l7dKBBCOFtkLd0Y0zuIZ6imydyZXN3cdYmAUtifJ7YG03GRRzjJsvbq2RXUDHkI0ZPt5bX1Y4AmxkF1j7FzShoM3AKCouydFstkAauV5CvVeA8MEdbYcFZdiYIjYnIO2nwK9giWrsjdb5hJuwjDEJqzq9f21oPOm57962QEhr7Aehi7D_yz0&__tn__=*bH-R']
=AZV3l5h_xOTBRJcGuwqmzyrUsBCnTIj9bzG7l7dKBBCOFtkLd0Y0zuIZ6imydyZXN3cdYmAUtifJ7YG03GRRzjJsvbq2RXUDHkI0ZPt5bX1Y4AmxkF1j7FzShoM3AKCouydFstkAauV5CvVeA8MEdbYcFZdiYIjYnIO2nwK9giWrsjdb5hJuwjDEJqzq9f21oPOm57962QEhr7Aehi7D_yz0&__tn__=*bH-R']
=AZV3l5h_xOTBRJcGuwqmzyrUsBCnTIj9bzG7l7dKBBCOFtkLd0Y0zuIZ6imydyZXN3cdYmAUtifJ7YG03GRRzjJsvbq2RXUDHkI0ZPt5bX1Y4AmxkF1j7FzShoM3AKCouydFstkAauV5CvVeA8MEdbYcFZdiYIjYnIO2nwK9giWrsjdb5hJuwjDEJqzq9f21oPOm57962QEhr7Aehi7D_yz0&__tn__=*bH-R']
=AZV3l5h_xOTBRJcGuwqmzyrUsBCnTIj9bzG7l7dKBBCOFtkLd0Y0zuIZ6imydyZXN3cdYmAUtifJ7YG03GRRzjJsvbq2RXUDHkI0ZPt5bX1Y4AmxkF1j7FzShoM3AKCouydFstkAauV5CvVeA8MEdbYcFZdiYIjYnIO2nwK9giWrsjdb5hJuwjDEJqzq9f21oPOm57962QEhr7Aehi7D_yz0&__tn__=*bH-R']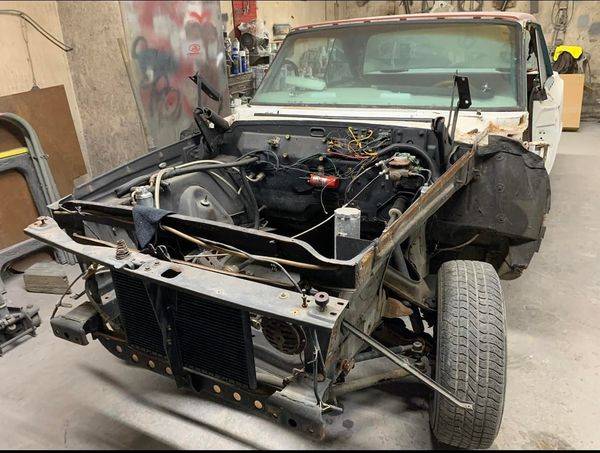 =AZV3l5h_xOTBRJcGuwqmzyrUsBCnTIj9bzG7l7dKBBCOFtkLd0Y0zuIZ6imydyZXN3cdYmAUtifJ7YG03GRRzjJsvbq2RXUDHkI0ZPt5bX1Y4AmxkF1j7FzShoM3AKCouydFstkAauV5CvVeA8MEdbYcFZdiYIjYnIO2nwK9giWrsjdb5hJuwjDEJqzq9f21oPOm57962QEhr7Aehi7D_yz0&__tn__=*bH-R']
=AZV3l5h_xOTBRJcGuwqmzyrUsBCnTIj9bzG7l7dKBBCOFtkLd0Y0zuIZ6imydyZXN3cdYmAUtifJ7YG03GRRzjJsvbq2RXUDHkI0ZPt5bX1Y4AmxkF1j7FzShoM3AKCouydFstkAauV5CvVeA8MEdbYcFZdiYIjYnIO2nwK9giWrsjdb5hJuwjDEJqzq9f21oPOm57962QEhr7Aehi7D_yz0&__tn__=*bH-R']
=AZV3l5h_xOTBRJcGuwqmzyrUsBCnTIj9bzG7l7dKBBCOFtkLd0Y0zuIZ6imydyZXN3cdYmAUtifJ7YG03GRRzjJsvbq2RXUDHkI0ZPt5bX1Y4AmxkF1j7FzShoM3AKCouydFstkAauV5CvVeA8MEdbYcFZdiYIjYnIO2nwK9giWrsjdb5hJuwjDEJqzq9f21oPOm57962QEhr7Aehi7D_yz0&__tn__=*bH-R']
=AZV3l5h_xOTBRJcGuwqmzyrUsBCnTIj9bzG7l7dKBBCOFtkLd0Y0zuIZ6imydyZXN3cdYmAUtifJ7YG03GRRzjJsvbq2RXUDHkI0ZPt5bX1Y4AmxkF1j7FzShoM3AKCouydFstkAauV5CvVeA8MEdbYcFZdiYIjYnIO2nwK9giWrsjdb5hJuwjDEJqzq9f21oPOm57962QEhr7Aehi7D_yz0&__tn__=*bH-R']
Last edited by a moderator: