Local time

8:30 AM
Joined

Jan 15, 2023
Messages

3
Reaction score

0
Location
Project PACKAGE for sale, $3500 is for everything. I'd prefer to sell it all together at once, buuuut if you insist on buying individual parts, then I've posted individual prices that I'm pretty firm on.
$2200: 1973 Satellite Sebring Plus roller. NO TITLE. Has a set of aftermarket wheels on it with tires that hold air. It rolls just fine. No engine or transmission installed. Was originally a 318/904 auto car. Has 8 1/4 rear. Southern car with no salt damage or road rot. Cancer free as well with only minor surface rust and scale in spots. Floors and trunk pans are solid with a few small holes and as the worst bits. Very, very solid car throughout. Does have its dings and dents, but overall its better than you would expect. Loaded originally: AC, Power Steering, Power Disc Brake, Bench seat, column shift car. Still wearing it's original paint job with worn decals. Has non-original, pinned, Roadrunner hood thats a bit rough and a decklid from another 73 Satellite Sebring that's even rougher! But its there. Lots of trim missing as well as the grill and lower valence. Vin plate and body tag are present and original. Has original white/red bench front seat and back seat. Headlight buckets and hood hinges are included, but not installed.
$800: 1973 340 Block with original crank and connecting rods. No ridge in bore, still has nice hatching. Completely stock and has never been machined. Stored in grease so no rust on it.
$300: Set of stock bore, Arias Aluminum pistons. These are used, but in great shape. Domed for high compression.
$200: 1979 Stock Pair of 360 heads. They have been checked and are ready to be reworked. Again, if it was as tock looking build, these flow like "X" heads if you put the bigger valves in there, but they already have the bigger ports.
$100: 1979 Stock 360 4bbl Iron Spread Bore intake. Nothing fancy here, but if you want a factory look 4bbl, then it will be fine.
$100: 850cfm Thermoquad Carburetor
$800: 727 Small block Automatic transmission, Rebuilt and stored, but not yet used.
$100: 2800 stall converter for 727.
That right there comes to like $4600 if bought individually. If you buy it all, I'll throw in a ton more small parts that I don't have time to list right now. Valve covers, ignition stuff, cams, bolts, pumps, radiator, etc. I've got boxes of stuff that I'll toss in if you want it. I'm a Mopar guy and I had stacked up parts for this project for a while. I was going for a stock looking build. I just want to see it all go to a good home. I CAN deliver, if desired, within 200 miles of 28043, for a reasonable fee.
NO TITLE! Car came out of Georgia with a Bill of Sale, so you could get a title if you wanted. I can provide the notarized bill of sale you need from the previous owner that will get you a title in all states that have titles for old cars. But all that is up to you. I am selling it as-is, with no title, for parts or repair. Please text me first and I'll call or text you back, just tell me which you prefer. The car and I are both in Forest City, NC ZIP 28043, near Charlotte.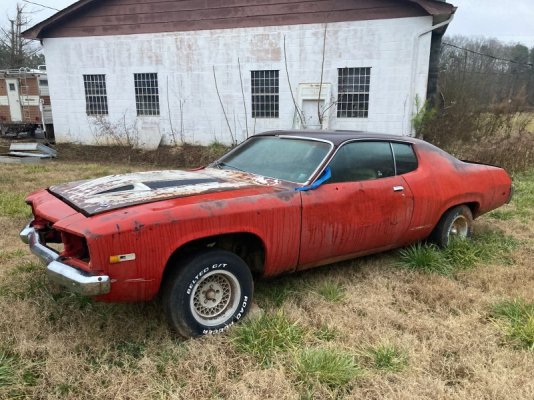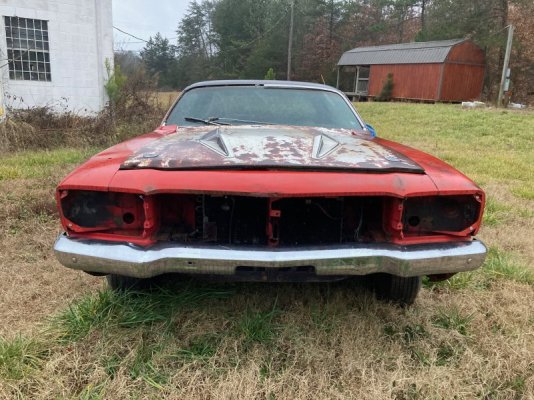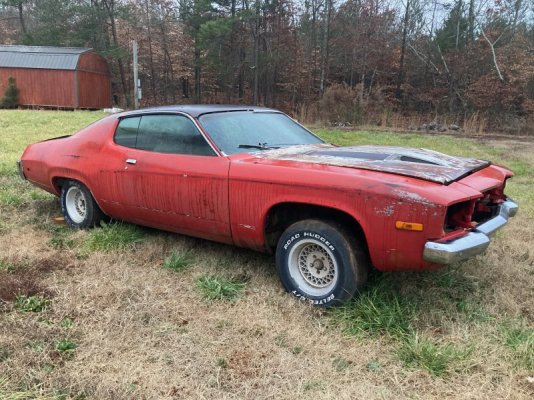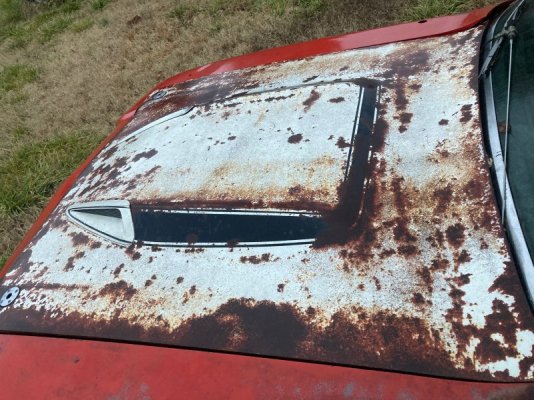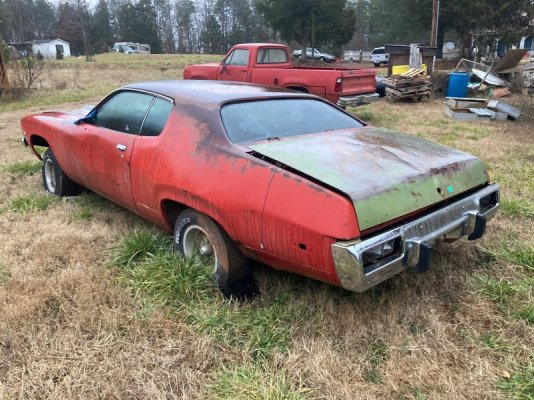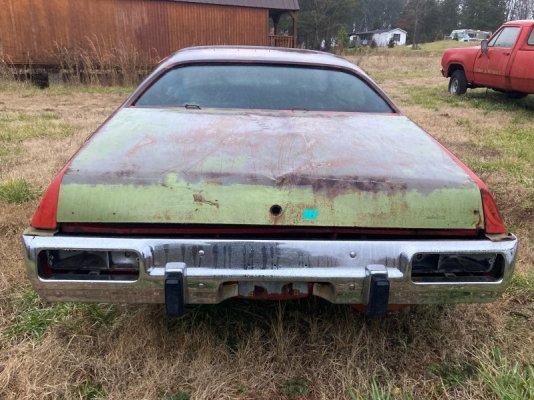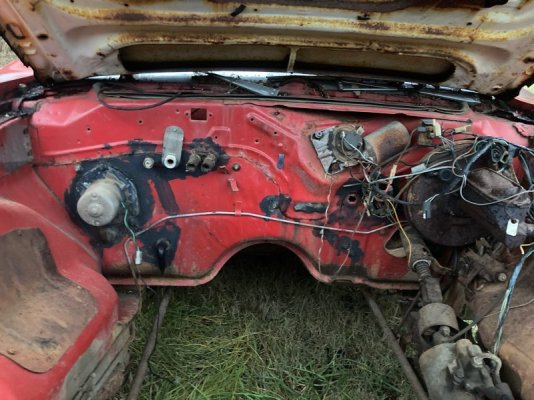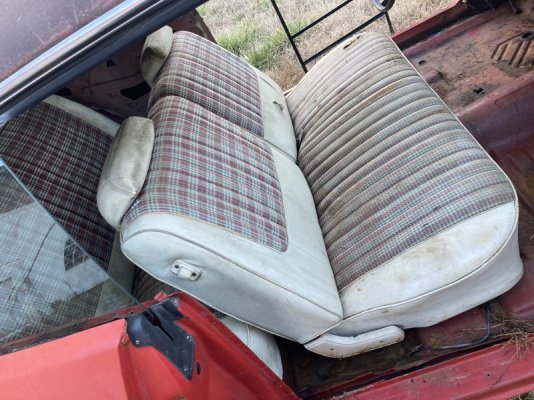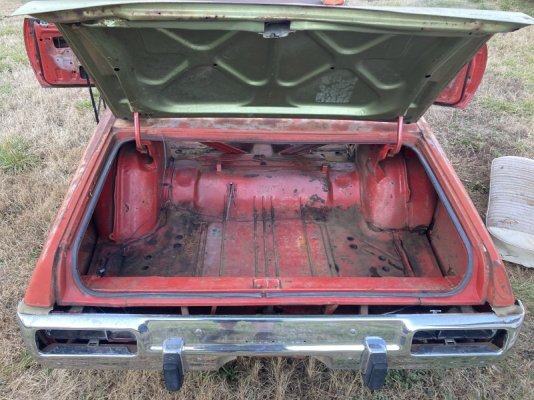 Last edited: