Local time

6:59 PM
Joined

Jan 11, 2011
Messages

106
Reaction score

19
Location
I have two Mustangs For Sale ...
Red Car ... $1000.00
2007 Ford Mustang Parts Car
With Title
. No motor, trans, or cats. Only driver-side airbag came out. It is/was a V6, automatic car. The left front frame rail is bent some. Very decent black interior. The driver's seat has some wear. The car has a few hail dings. This "used" to be my daily driver. Ran and drove excellent.
Blue Car ... $1800.00
2006 Mustang, mostly complete.
"NO TITLE"
Was wrecked mainly in the right front wheel area. When I got it, it wasn't rolling but now lot drives as I pieced the right front suspension together. Just the driver's airbag deployed.
(YES - The Catalytic Converters Are Still In Place.) No Battery ...
I've only driven it down the street and has an "excellent" running V6 & automatic. The car only has a little over 76,000 miles on it. The brakes are not working because the brake lines were damaged in the wreck.
The floors have been wet and the interior stinks from moisture because while it was parked for a lengthy time, the door windows slid down some allowing rain to come in. Starts and runs great and will drive on & off of your trailer.
Both Cars Are Located In Louisville, KY ...
If interested, please PM me and I'll get back to you ASAP ...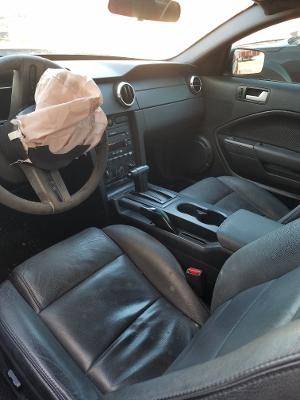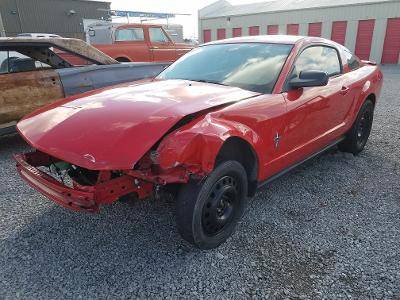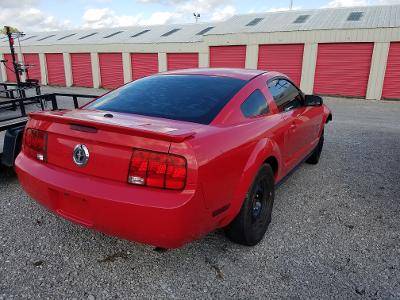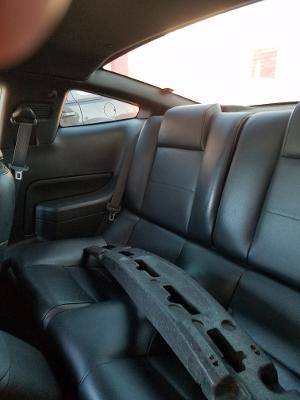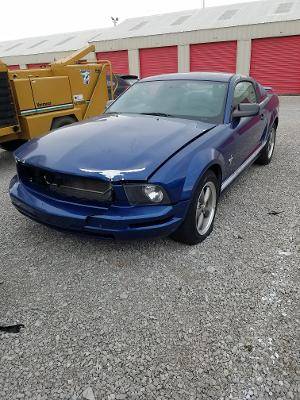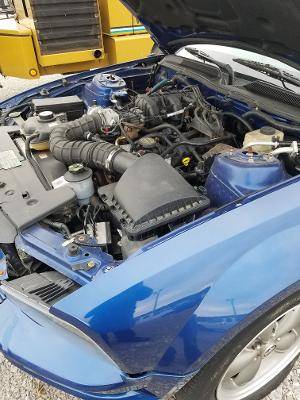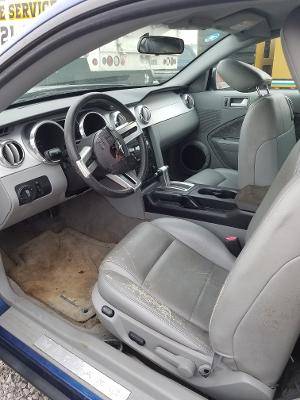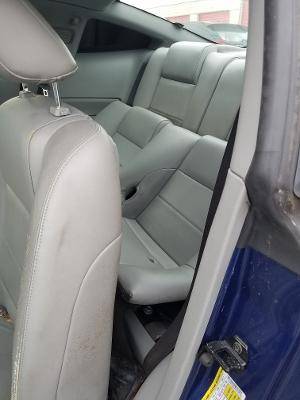 Last edited: