Local time

1:44 PM
Joined

May 2, 2014
Messages

9,827
Reaction score

9,844
Location
I have for sale the rarest of rare .a 1974 charger rallye 3 speed manual on the column. You read right 3 on the tree in a charger,yes the car not the truck . This is a very rare one of 10 yes 10 made to be placed in large airports around the US back in 73 to boost sales . This car is org Orange with black stripes and black interior. So the back story is dodge pulled 10 striped down model off the line and have them one option the rallye package and that's it .Everything else is striped striped striped. So there were only 20 total with a 3 on the tree and half were made into the rallye show cars the other half were sold at the dealership. And after the cars did there job they too were sold . And I have one of these cars. So why don't I fix it well I have 3 other rare mopars and honestly I don't have the time nor the funding to do this rare car justice. This car needs someone with deep pockets and that's not me . I did my part and saved it.now it's time to find someone to fix it up as it should be . So why so cheap well it's rough to be blunt . It has rust a lot of it. But... Lucky for you it's mostly on the bolt on parts doors are trash fenders are trash (I have two that are way way better but doo need a little work) hood is prity bad but may be fixable (I know where a rust free hood is and can help get it (you pay for it of course)) the trunk lid is trash also . Agen I have a way better but not perfect one too. Also I'm working on getting doors witch I found a better set but there still not great and I did find one perfect one in Sebring fl . There's also a lead on another set I'm trying to get a hold of the owner. The floor pan is trash as the trunk pan (they can be salvaged with the small patchs) the frame is great as is the roof and there's one small spot by the back window (easy fix) then you get to
1/4's agen prity rough needs full
1/4's so if your still with me now for the better news thiscar only has 60xxx miles on it and runs and drives like a top (doesn't brake to good)(front calipers were stuck and are now in the trunk ) I drove this car up the trailer and back down and around the yard . The fuel line is disconnected from the tank as it is full of bad gas . It's in a gal fuel can .
The interior well I've seen better but it's all here and the lower door plastic s are very nice as are the upper s (the upper s do have a few nics) the dash pad is toasty. Not sure what else to say . This is not for a beginner or a father & son project
This is for ether a professional or someone with deep pockets to pay said professional. Sorry to be blunt but I don't want a ton of emails. Asking stupid ?'s if you know what your looking at and want to make a ton of money in the future when you finish it then email me .As of right now this car doesn't have a title as it came from a no title state .I'm currently fileing for its title so if your interested email me and we can talk ,then we can wait for the title. Also the org owner(who I got car from ) says he has the build sheet in a binder and will get it for me asap . So if your still reading then I assume you'll be emailing me about the car .price is very firm. May trade for? What do you have .cars (sorry no bikes or atv's) please no spam or scams I wasn't born yesterday. Will ship overseas email to discuss. Thanks for reading if it doesn't sell I'll put it up on eBay at a much higher price so get it why it's cheap.
- - - Updated - - -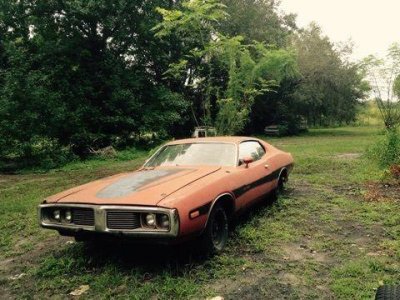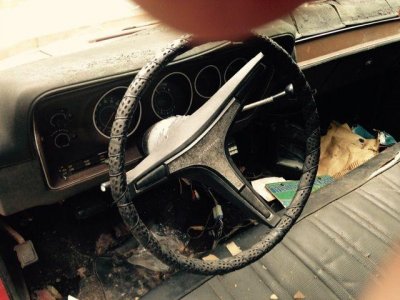 View attachment 276010
View attachment 276011
View attachment 276013
View attachment 276014
View attachment 276015