Full Speed Ahead
FBBO Gold Member
Local time

9:21 PM
Joined

Jun 30, 2017
Messages

1,535
Reaction score

2,052
Location
This vise was attached to the old workbench when I purchased my home 33 years ago.
Because I installed a newer small vise on the other end of the bench the Red Seal wasn't used much. The American had a few issues too.
The center turntable pin was missing so it moved awkwardly and one of the gripping blocks was loose and would fall off. Both blocks were epoxied on, this one failed. I was able to tap the treads and find the correct screws to fix it. The center swivel pin I made out of a 3/4" nut, cutting the head off.
All was degreased and painted. Red lube was applied and it swivels & opens/closes so smoothly now.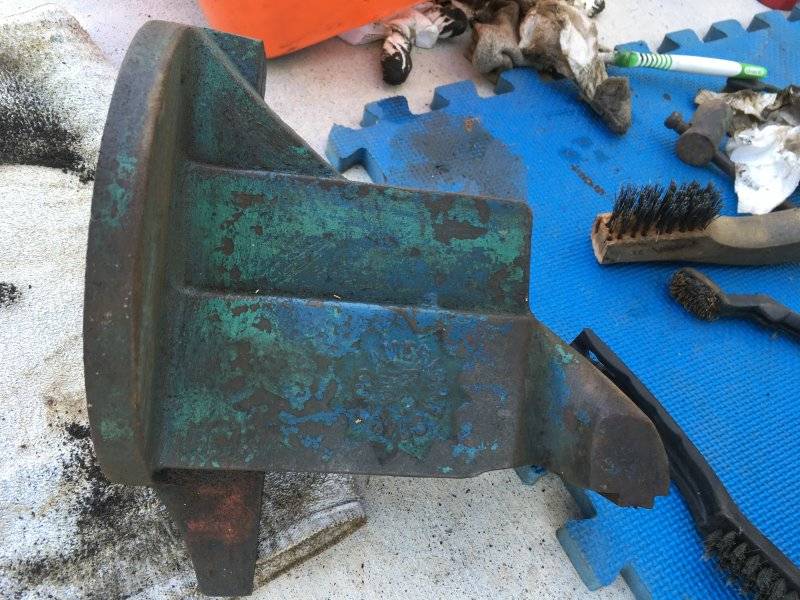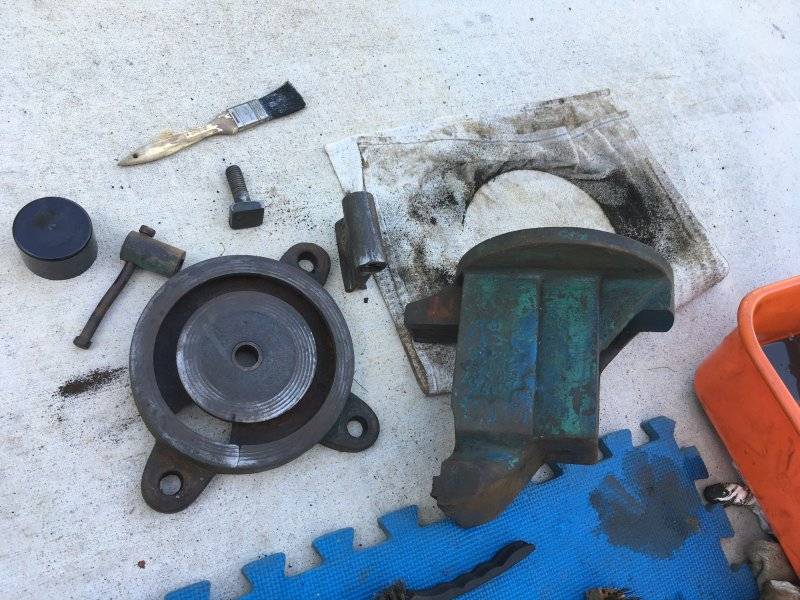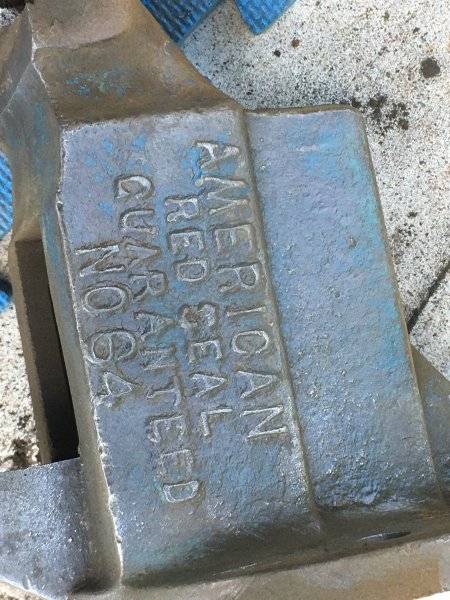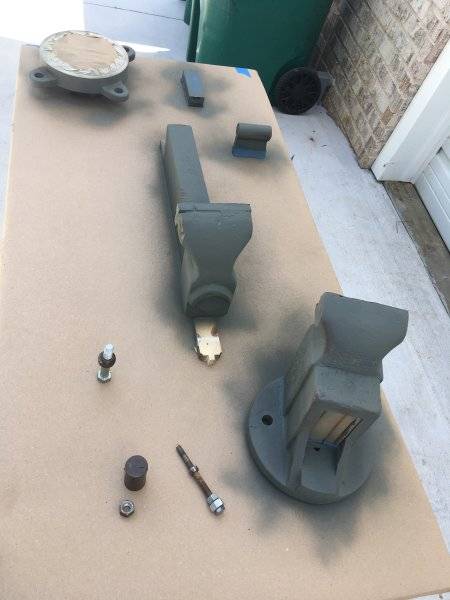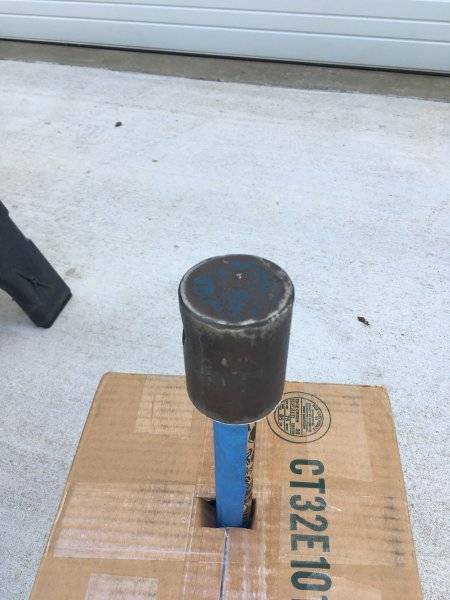 Below is the vise at the beginning of my new 11' workbench in the new Taj-Garage (as my wife coined it)
And my also recently reconditioned 4-draw Army file cabinet. Red,White and Blue with polished hardware.
I have the main handle which will be painted purple shortly and then installed.