Local time

4:07 AM
Joined

Feb 8, 2013
Messages

3
Reaction score

10
Location
I have a Dana 60 I believe was originally out of a 1969 Super Bee that I took out of my 1970 383 Roadrunner, I took it out because I decided to mainly go racing at the drag strip and narrowed another empty Dana 60 housing(out of a '62 VW drag bug with 454 stuffed in it, guess they wanted the strongest stock rear at the time), didn't want to cut up and narrow a good original Mopar Dana 60.
Would like $2,000, buyer responsible for shipping/freight/pickup.
It has original 3.54 Dana gears on a Dana Power-Lok limited slip differential w 4 spider/pinion gears and 4 lug plates, stock 1 1/2" dia. 23 spline axles with 3" studs in them, and a spare set of stock axles with stock LH/RH studs(need cleaned and greased before use).
Has the original 11" drum brakes that were on the 8 3/4 that came with my RR, the shoes, cylinders and drums are in great shape, the 11" backing plates, and drums were cleaned, painted and were working fine just before I took the Dana out.
The 11" drums have the stud holes drilled larger to fit 11/16" race studs, was going to use them on my narrowed Dana in my back-half RR until I got some Aerospace discs instead.
Can be used as is but could possibly shift back and forth if not bushed/repaired, so I can send some other stock 11" drums instead that are in very good shape, just need cleaned or sandblasted, nice and smooth inside and plenty of meat left barely any lip on both sets of drums.
I am keeping the B body e-brake cables on my car, hopefully you have good ones for your car.
The pinion snubber is the original one, I do have an adjustable one shortened so it's not adjustable anymore and about 1 1/2" higher than stock, if you want it sent along.
Has the wide 7290 Mopar u-joint yoke modified to use stronger 5/16 Allen bolts to hold reinforced u-joint straps.
The rubber brake line is new, but the steel lines would need to be added, along with some rubber backing plate adjustment plugs, I could put steel brake lines on but figure you may want to route them your own way.
I wire brushed, cleaned, primed, and painted it semi-gloss black, has a stock cover. Could put the chrome one on if wanted.
I did some street racing with it in my RR about 25 years ago w/4.88 gears figure I put about 250 miles on the rear since I had it, don't know how many miles were on it when I got it in the 80's, has 5 mi. on new axle seals/foam gaskets.
Removed the 4.88's and put the stock 3.54 gears back in, so it has a new yoke seal w/0 miles, the gears look great and backlash is still in spec at .0065" - .007", housing has no gear oil, before using need to add new gear oil and friction modifier.
Attached are some pics of rear.
I can pop the cover and get pictures of the internals if needed.
It measures about about 60 1/8" wide with the drums, 44" spring pad center width, all standard 68-70 B body.
The BOM (Bill Of Materials) stamped on axle tube is 602957-3, from what I could decipher, it indicates rear is from a 1969 B body, Power-Lok, with 3.54 gears, 1 ½ dia. 23 spline axles, and manufacture date is 5-16-69.
I live in Des Moines, IA 50314 so freight costs will vary, thinking it would weigh about 250-275 lbs. on a pallet, it cost me $160 to ship a Mega block 2/3 HardBlok filled from Maryland that weighed about 275 lbs. but that was 2009.
It would be better for me if we planned on shipping after March because of weather here and to deal with a shipper.
Let me know if you need more info/pics.
Thanks,
Dave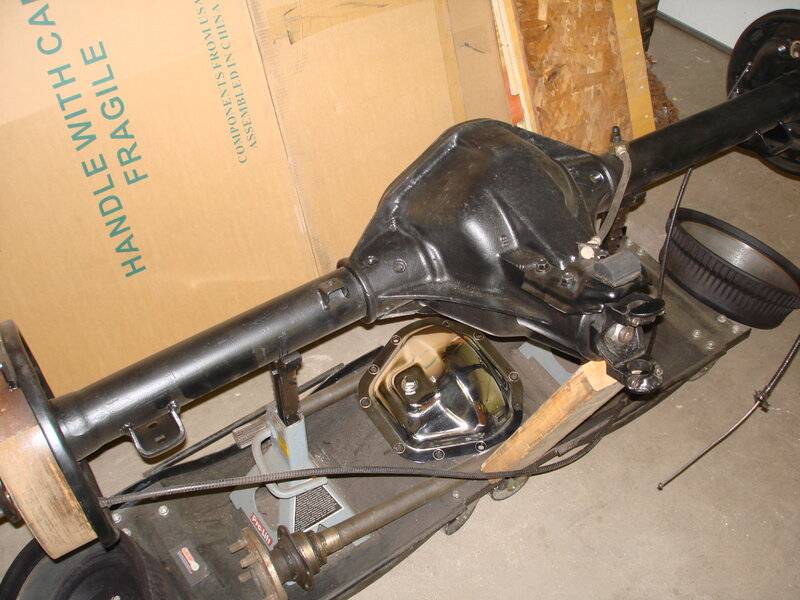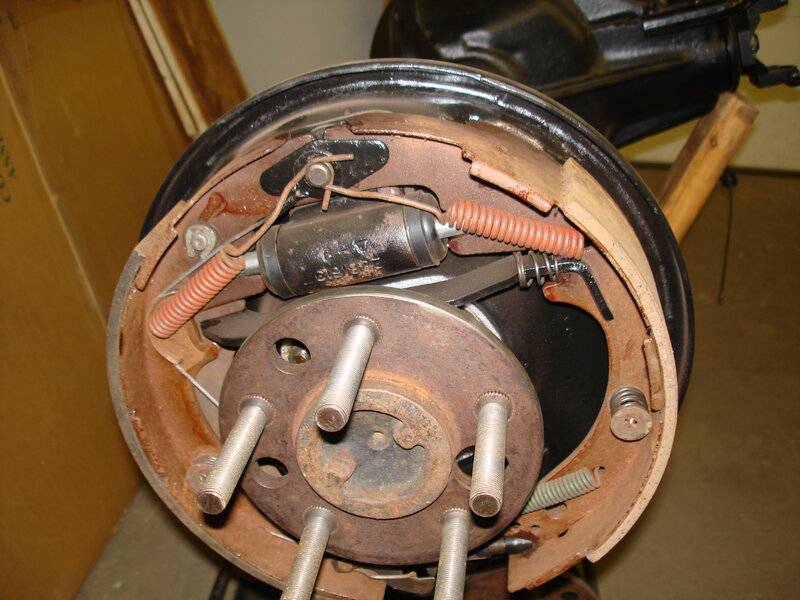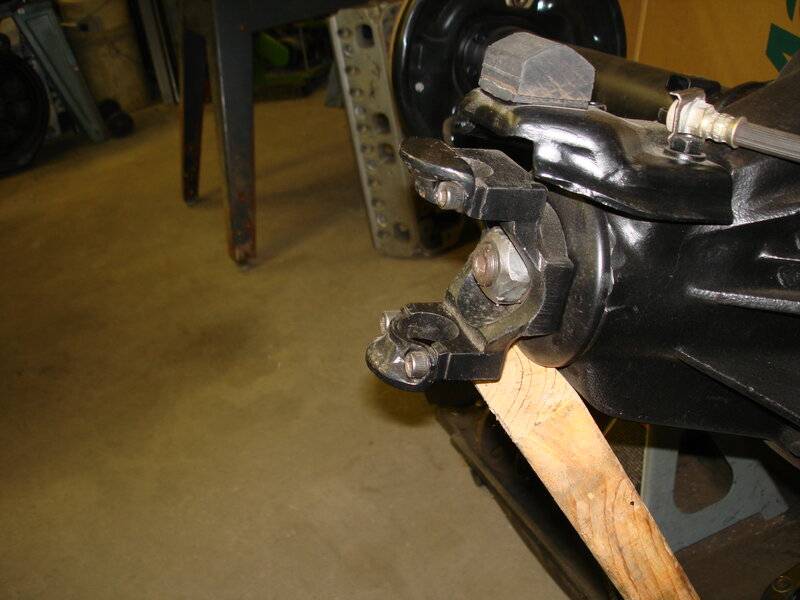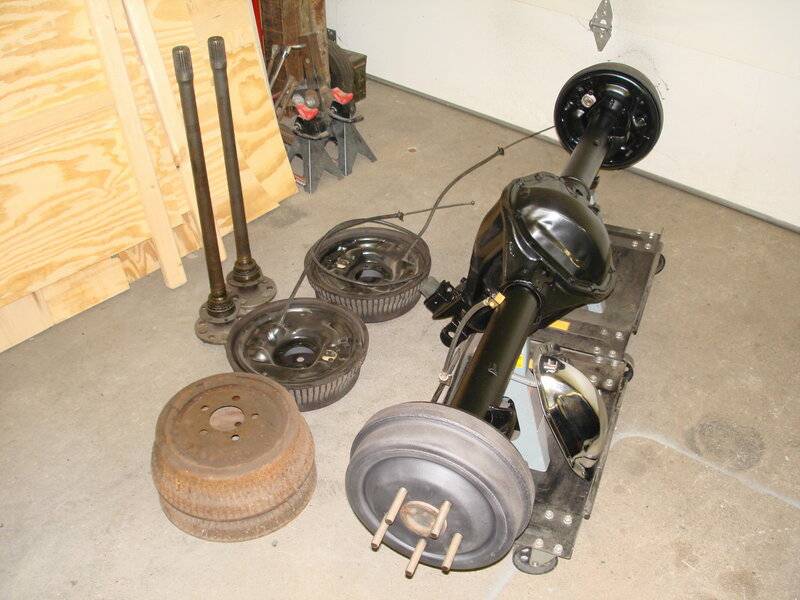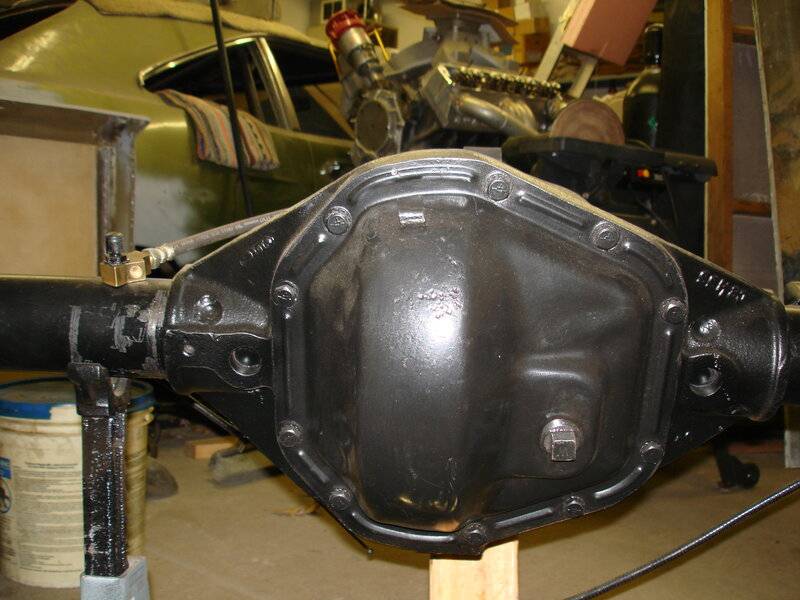 Last edited: