All,
What is the best cleaner you have found that works on getting the dirt and gunk off of the hard plastic interior parts of our 70's muscle cars? I want something to brighten everything up without damaging it.
Also, what is the best way to fix the same plastic when it deteriorates? The finish on mine seems to rub off like dust in some areas. I've heard that you can buy vinyl paint....one guy I knew sanded his down and then repainted it with vinyl paint.
Let me know your thoughts...a pic example is attached (cause you guys just HAVE to have pics!!)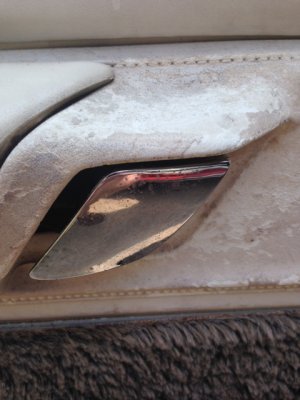 - - - Updated - - -
After doing some searching I see a lot of references to SEM color coat...sounds like that's a good pain to use. But what about the issue with the plastic finish rubbing off? Should I just sand this down and repaint with SEM color coat? Is there something that will maintain the texture?