Local time

1:34 AM
Joined

Jan 5, 2023
Messages

35
Reaction score

33
Location
Hi all,
My 1966 Charger with AC needed a new blower motor, so here are my notes. The old motor would only start spinning if I moved it by hand.
There seem to 4 options that come up when searching for replacement blowers. One that is a can with long shafts on each end - clearly not correct. One that is can with no tabs and threaded studs on the front. One with a big flange (the Four Seasons shown in the picture) - this is supposed to the correct for AC cars. Finally one with 3 tabs on the can. This was the correct one for my car. It's part number PM202 and has many different manufacture labels (Murray, VDO, Continental, Four Seasons).
I made a new gasket from gasket material I had on hand. The orange wire is positive and black is negative. This make the motor run clockwise when point the shaft toward yourself. Seems like these squirrel cage blowers typically rotate clockwise. Here is a useful video.
BTW: I can't believe how much manufacturing time must have gone into making the blower. Each blade is a separate part. Very cool.
Also the original motor could be rebuilt. My brushes seemed fine, but the armature contacts needed to be refinished. Disassembly requires removing the rear half of the can without moving the shaft/armature. Don't hammer the shaft, it will break the plate holding the bushes.
Note the first picture shows the new blower mounted with the rubber buffers, this is wrong, they are removed, see the 3rd picture. This is indicated in the blower instructions, I just didn't read them that closely.
Hope this is helpful.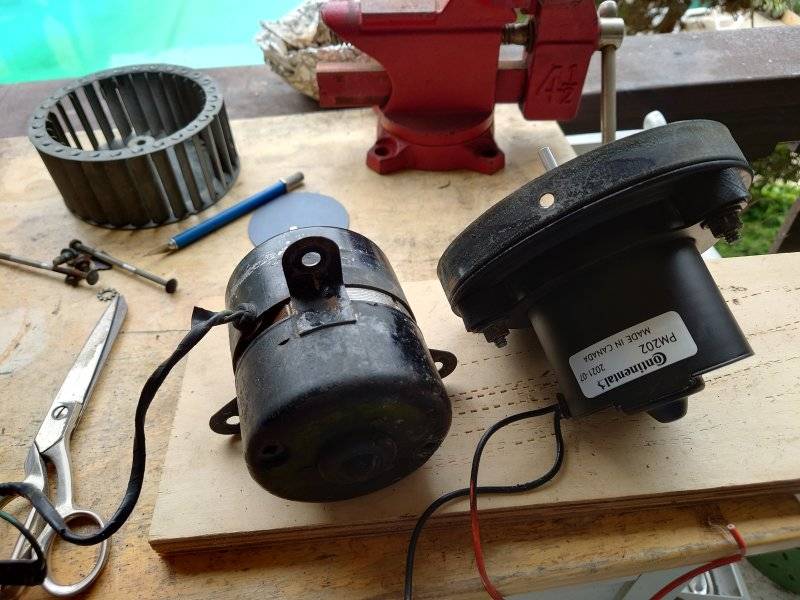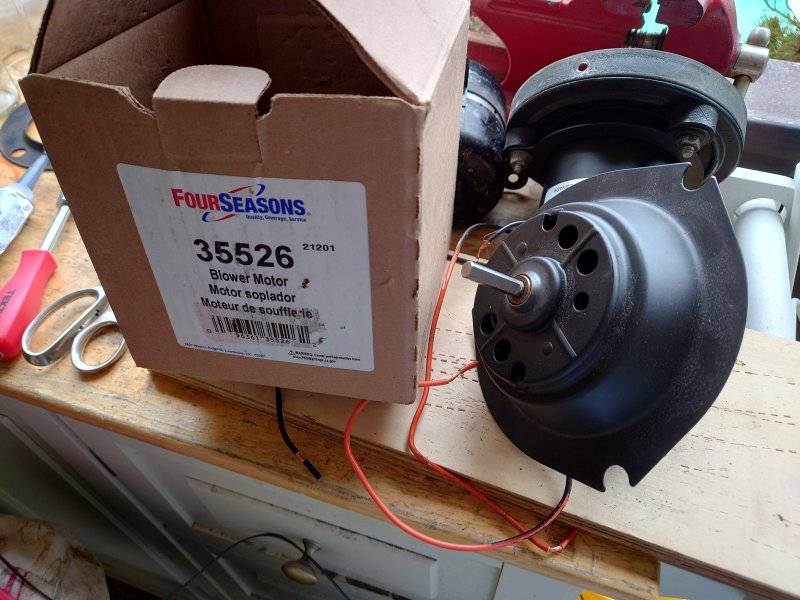 Last edited: