FBBO Gold Member
FBBO Gold Member
Local time

11:28 AM
Joined

Jul 4, 2021
Messages

1,626
Reaction score

1,479
Location
So I don't advertise this but I work for a car company(the detectives in the group will figure this out quickly). I am an avid drag racer and have been a nitro junkie since I was 18. So I was going through my work emails the other day and got an email from my boss I had missed earlier, oops! He asked if I'd be interested in doing some on site support and look at the email chain. Looked at the chain and saw Norwalk, then NHRA, then Spring Nationals!!! I couldn't type the reply out fast enough. I didn't know what to expect, but I knew I wanted to go. They wanted someone with my skillset to aid in recruitment of apprentice technicians, so I said, cool, just getting into the race was cool enough, and get paid to do so! Cool. I got my credentials, got into the pits and this is what I saw.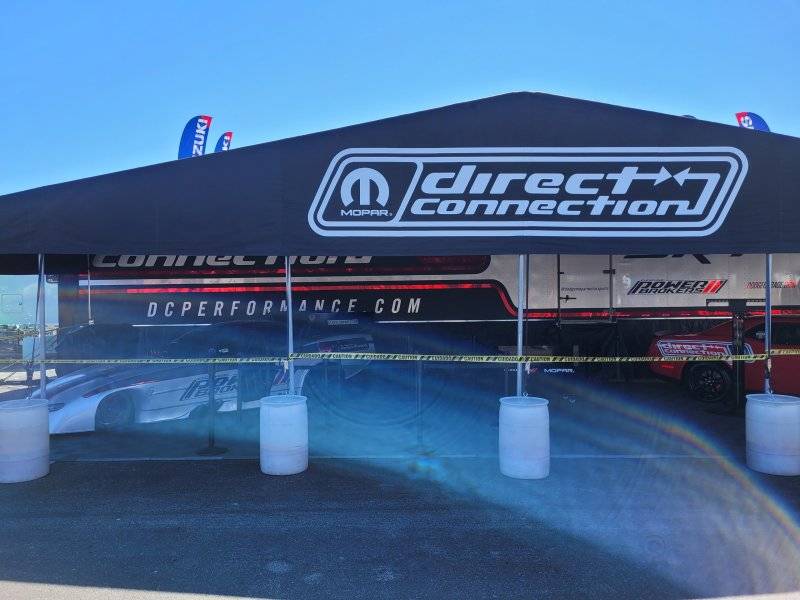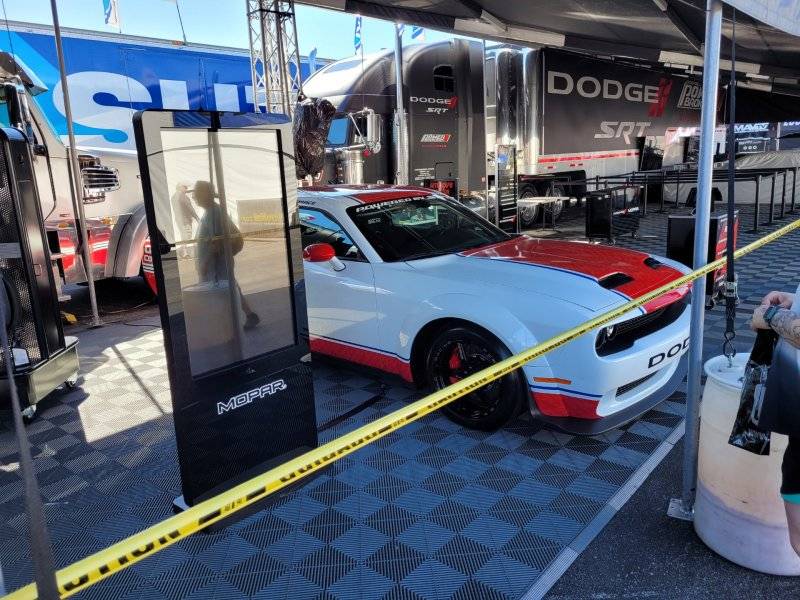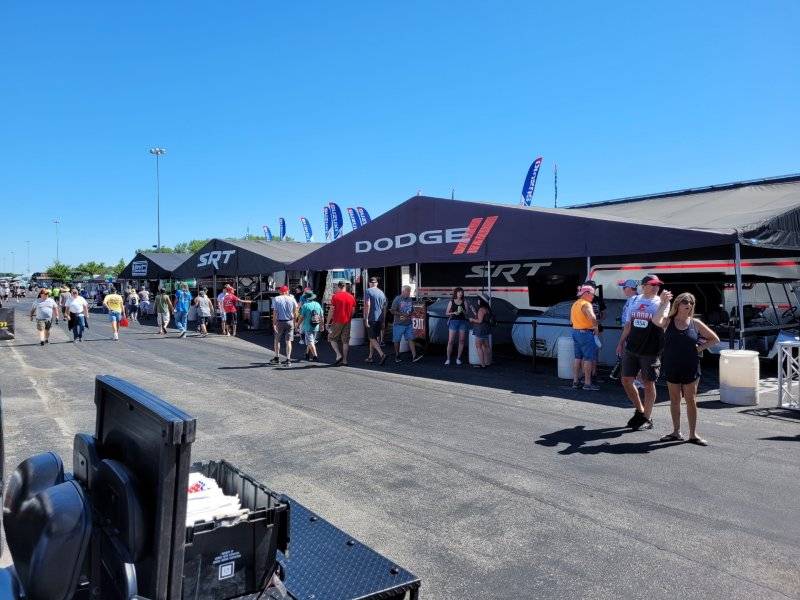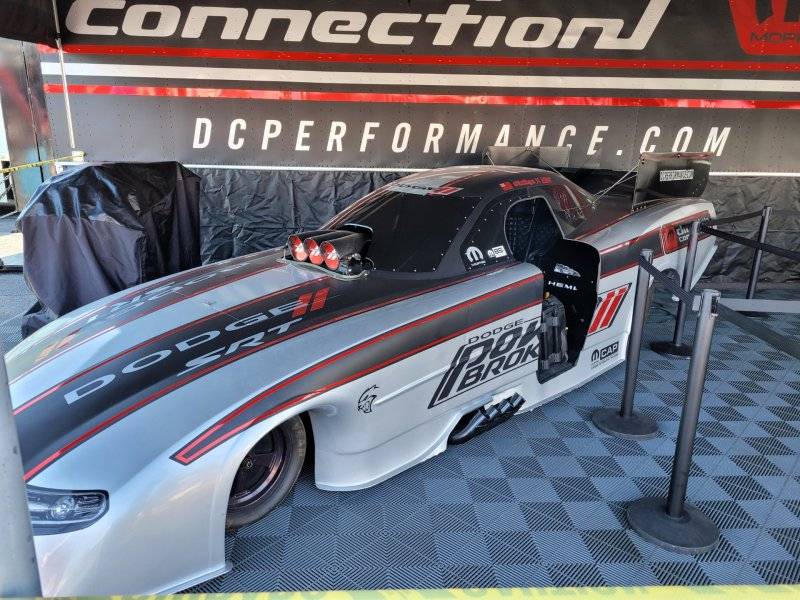 To say I was stoked was an understatement! I have always wanted to work for a manufacturer, check, and I've always wanted to be one of 'those guys' at the factory tent at a race. CHECK!! I would have paid them to go! Lol.
It doesn't end there, the guy who runs the whole shebang comes by and says let's go down to the hospitality tent. I figured small tent, packed with people and free chips and water, right? I mean how much can you do at a race? Well, we arrived at the TSR hospitality tent attached to Matt Hagan's TFC pit tent!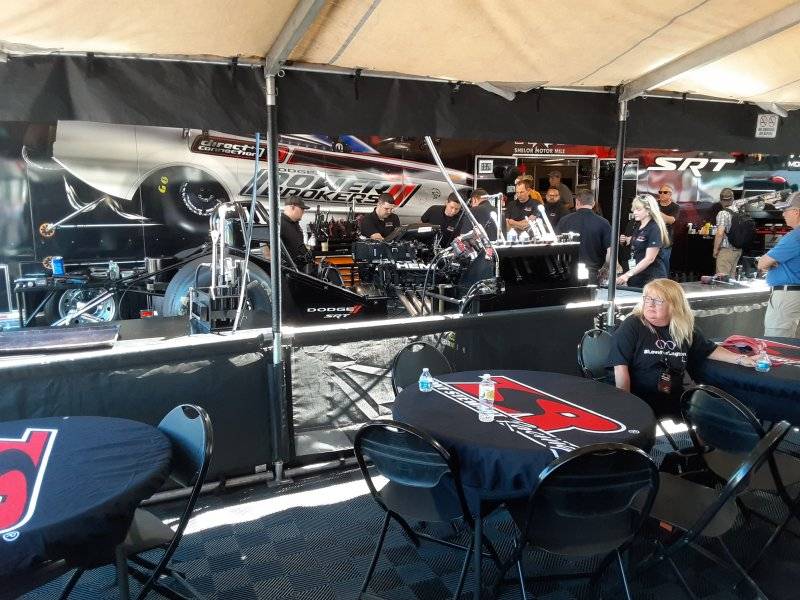 I grabbed a free coca cola and sat down, and this was the view from my table.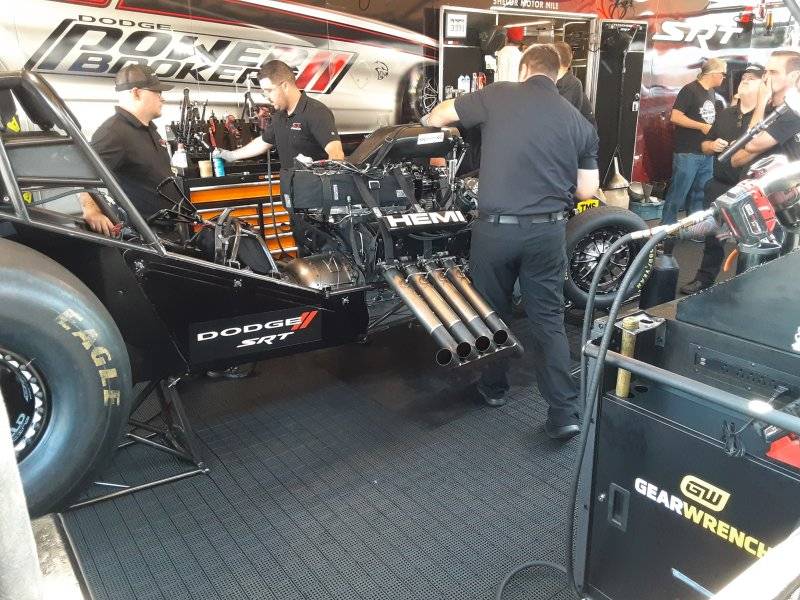 Then, this happened!