FBBO Gold Member
FBBO Gold Member
Local time

11:22 AM
Joined

Dec 23, 2009
Messages

2,349
Reaction score

2,882
Location
I'v got four of these chrome, remote control, left door, drivers side, "Rallye" style mirrors up for sale.
They literally have been in my closets for decades, and long overdue to find good new homes for them.

The chrome on all of them is in good shape, not pitted, or flaked off.
The glass isn't cracked or scratched on any of them.

These are for the 71-74 B body line of cars, and also the 71-74 E body's.
There are minor differences between the 71-72 mirror, and the three other 73-74 mirrors that are pictured.
The 71-72 mirror mounting screw spacing to the door skin is closer together, and the 73-74 screw spacing is farther apart.
Other than that, the mirrors are pretty much identical throughout all the years.

The 71-72 mirror pictured on the left i don't have the plate that goes under the mounting base of the mirror.
On all the other mirrors the base is there on all of them.

I figured on a price of $65.00 for any of these mirrors.
I think that's fair, and i hope you do too.
For payment i accept Pay Pal, or a good old fashioned postal money order.

I figure i will mail them out in a USPS flat rate box at $17.50 anywhere in the USA.

Interested buyers, send me a message, and then we can go from there.
Thank's a lot.
Jim V.
hemi71x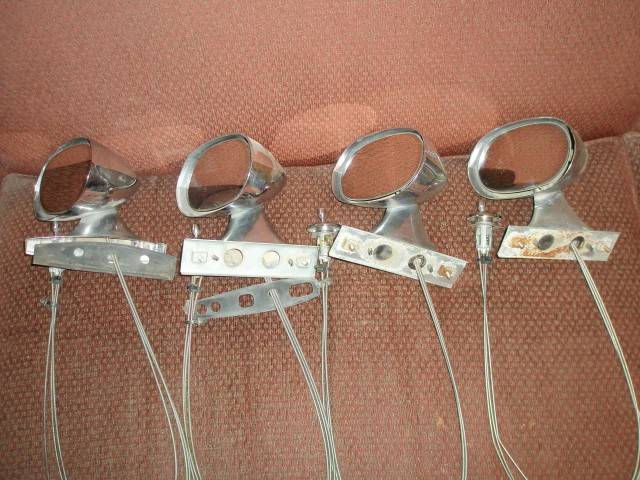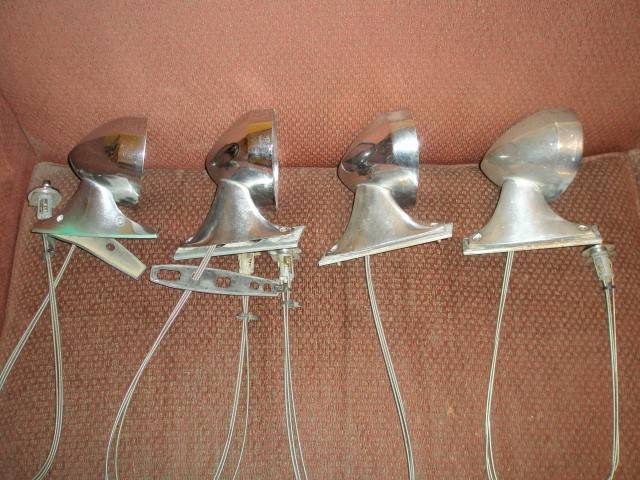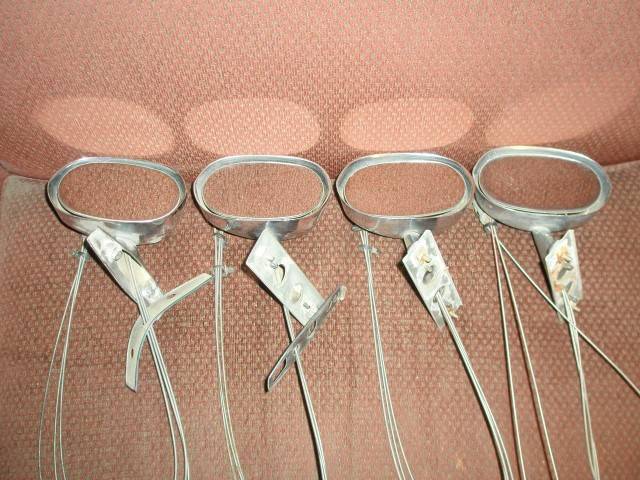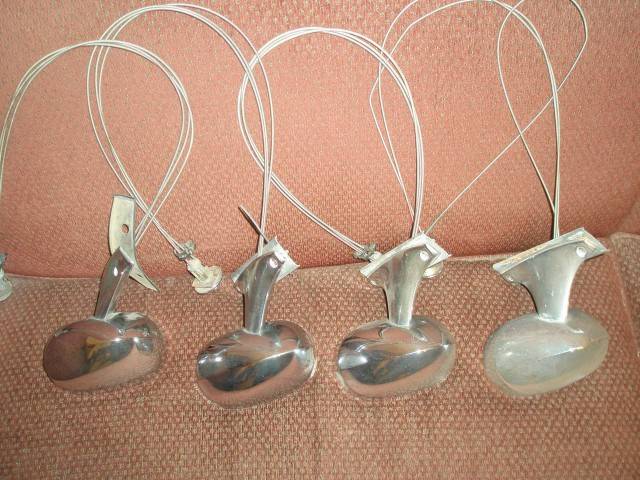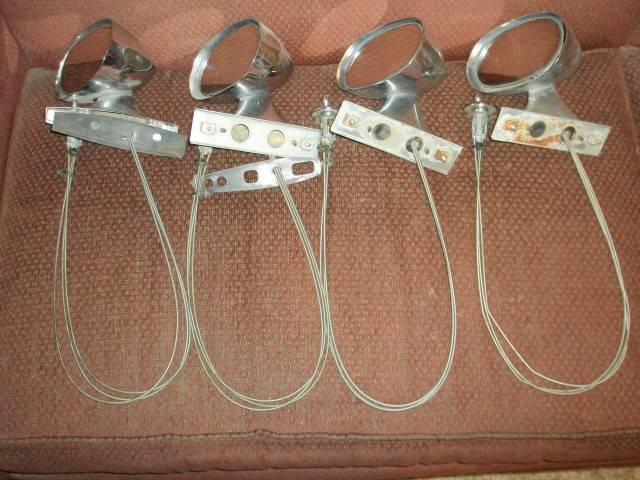 Last edited: