Super Moderator
Staff member
FBBO Gold Member
Local time

12:54 AM
Joined

Aug 18, 2013
Messages

8,180
Reaction score

14,511
Location
Found this thing posted on CL . . . and now it's in my garage . . .
If you've been following my shop build, you have seen the use of this cart MANY times during the project to move stuff.
The major fall back of this yard cart is that it's powered by "me" . . . and it can get heavy - quickly.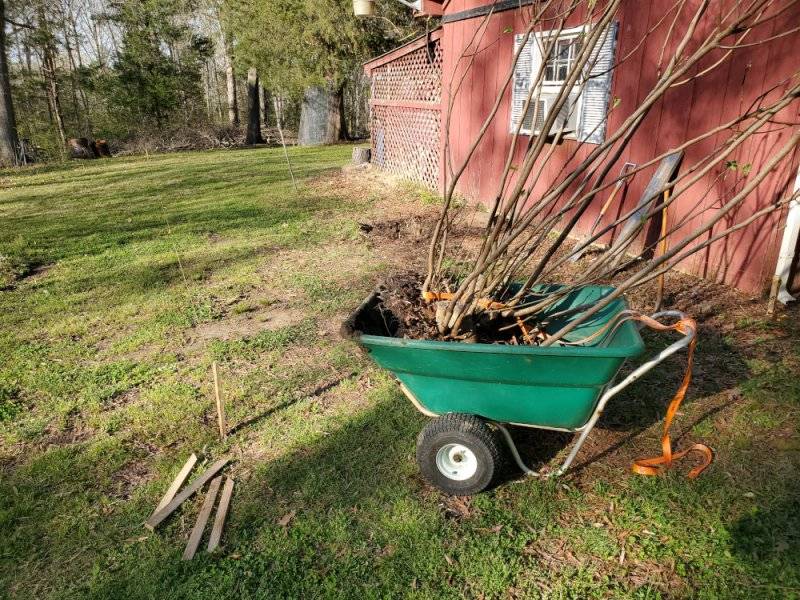 Well . . . browsing through the CL ads here in Charlotte last week, stumbled on this Awesome Yard Cart . . .
The old Hand cart tub even fits into the bed of this thing . . . like it was meant to be . . .
It has:
- 660 pound carrying capability
- reverse and 3 forward speeds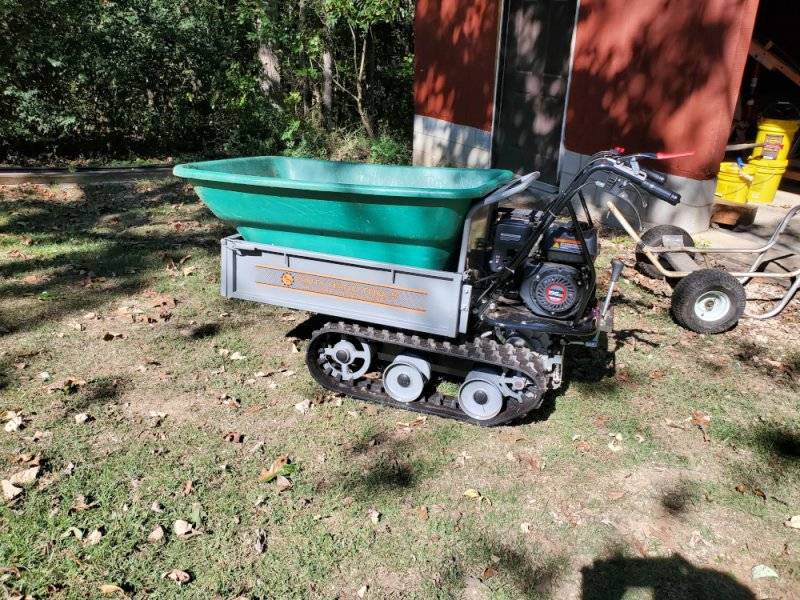 Already have used it to move some root balls on the property - packed with dirt and "heavy" . . .
The bed even dumps for easy unloading . . .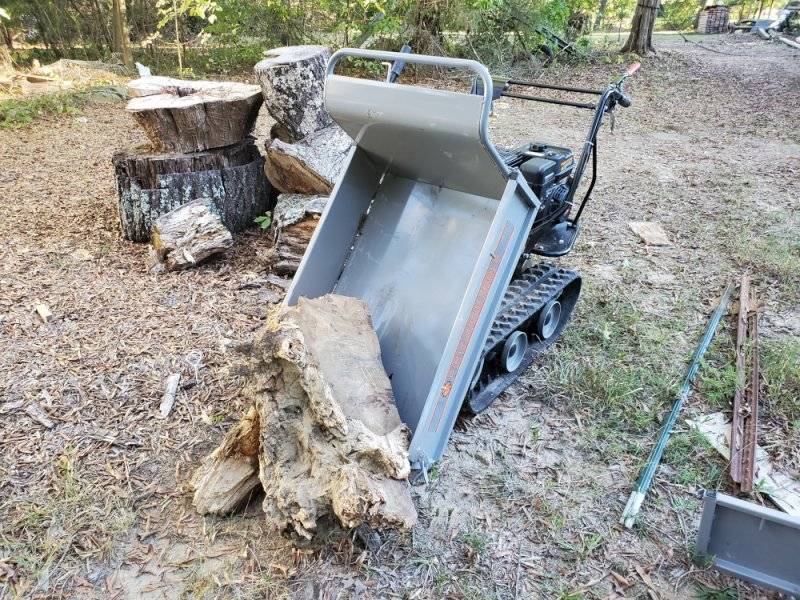 This part of the root ball was even bigger, and the sides are removable to make it easier for loading big objects . . .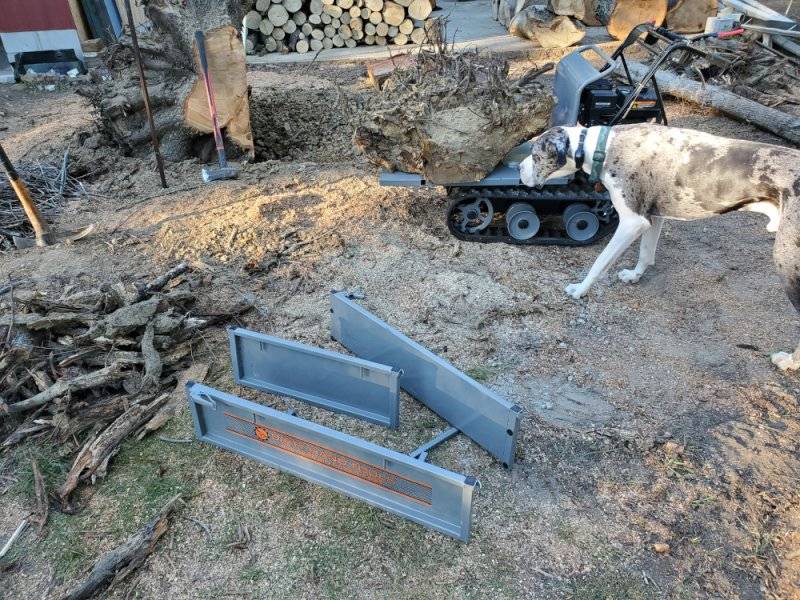 This new "toy will be seeing a ton of use for many projects that I've got in store on my property . . . .
While . . . helping me save my back and what energy I've got left to get a lot of these projects done . . .
Just wanted to share this Cool New "Toy" with the rest of the Forum . . .
( Already got some ideas for upgrades going through my head for this thing . . . Mad Scientist in design too ! ! ! )