FBBO Gold Member
FBBO Gold Member
Local time

11:38 AM
Joined

Jun 11, 2011
Messages

5,103
Reaction score

10,286
Location
I converted my 64 Fury to front disc brakes using the kit from Doctor Diff that allows retaining 14" wheels. I have old Magnum 500s with the 3 prong center cap, and like the look on my car. Had a problem when installing the front wheels. The hub of the new rotor is not tapered down, and has a "squared off" end at the cap. See how the original hub is tapered compared to the new disc hub: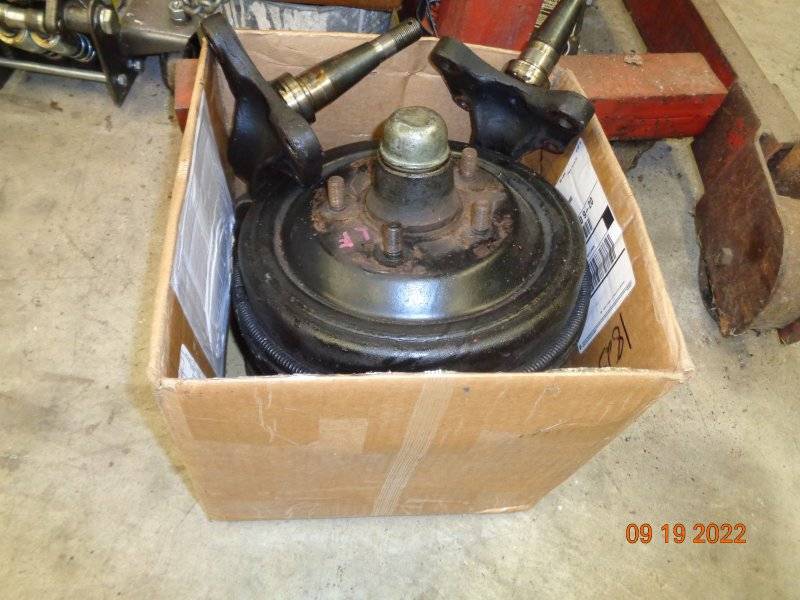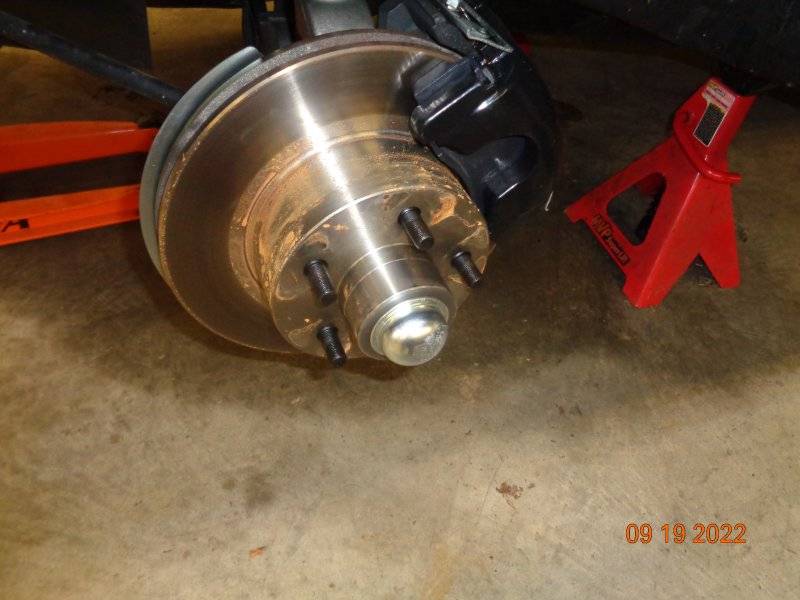 When I initially put the wheels on, they did not want to seat flush, but seemed to be held off of the hub slightly. I tightened them down, and torqued the nuts to spec. Spun the wheels, and they ran true. So I went ahead and drove the car a bit while I was getting the adjustable prop valve dialed in. Car drove fine, but I could tell it would have to be re-aligned after swapping the front spindles, as the steering wheels was no longer centered. I wanted to take off the spinner caps before going to the alignment shop. The front wheels had to be rocked and pulled to get them off. I could see where the hubs had gouged the inside of the wheels because of the interference fit.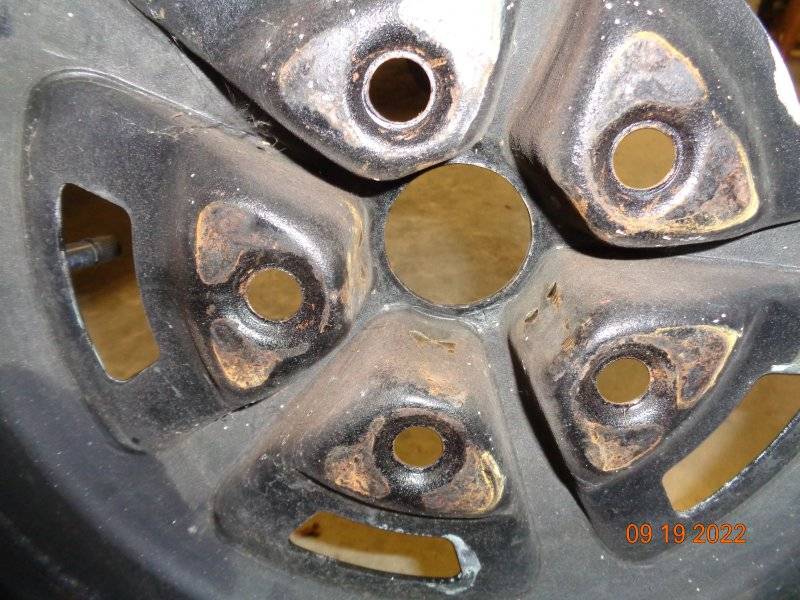 The answer may have been to use a lathe and cut a bevel into the end of the hub. But, I don't have a lathe, and don't want to take everything back apart. Time to "Git 'er done" with a carbide burr in a die grinder...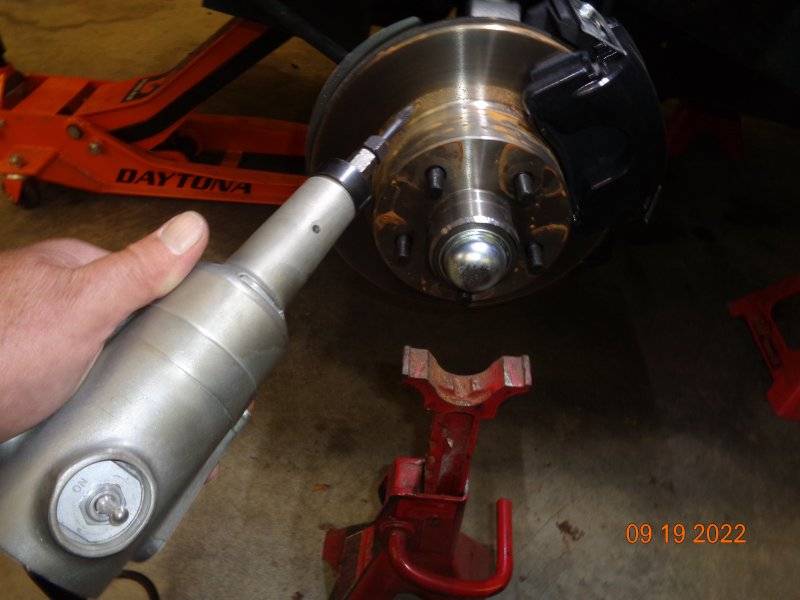 Redneck engineering at it's finest. It may be a bit crude, but the wheels now go on just fine, and the hub will never be seen when the wheels are on.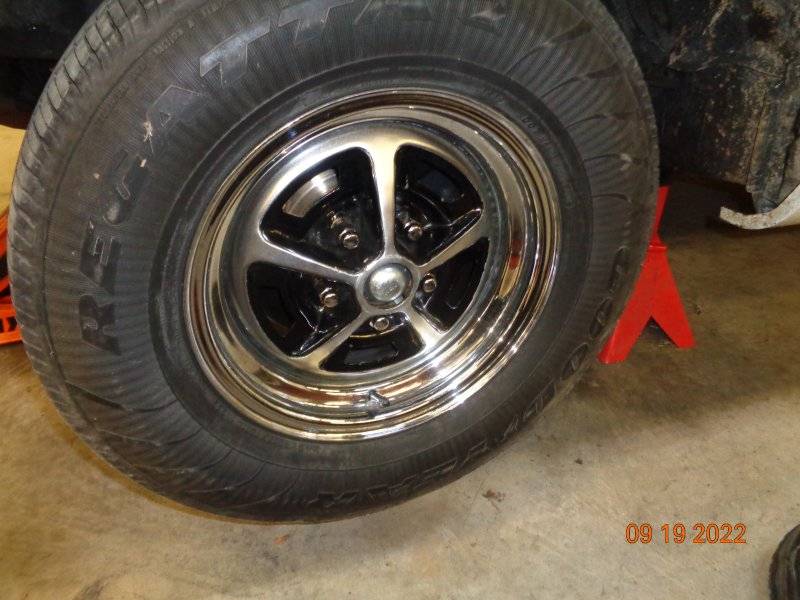 Anyway, I mainly posted this so others that want to use this Doctor Diff kit with Magnum 500 wheels could be aware of the issue. And I would assume that the Chrysler road wheels would be the same.