Local time

6:22 AM
Joined

Jan 25, 2020
Messages

38
Reaction score

0
Location
Hi, can someone recommend a good quality manual adjustable setting open/close setting choke cable? or electric choke? Link/part number would be helpful. I have a 68 charger 440 with carter afb 4137s.
I would like get the engine to idle on its own when cold. I have a manual cable but its hard to find the same "start" setting every time. It idles/runs great when hot but do not like having to rev it to keep it running when cold. I assume if the idle screw works when hot I shouldn`t touch it. There are two screws on the front but not sure if turning them would help.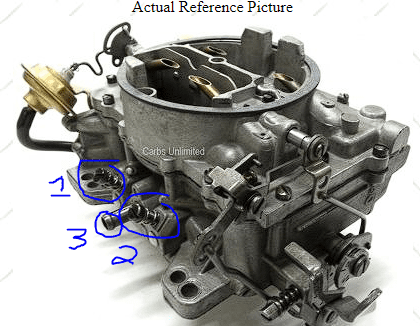 I read roughly 9" vacuum at booster. What are some things I can do to get it to idle when cold?
I also have #3 inlet in the photo above plugged. Where should that go and would help solve my problem?
Thanks
Last edited: