Life is full of turns. Build your car to handle.
FBBO Gold Member
Local time

6:07 PM
Joined

Apr 13, 2012
Messages

26,393
Reaction score

77,147
Location
I don't know what it is but I always seem to deal with engines that use oil.
MY 2007 Ram 1500 sure does. It leaks a little but will lose a quart in around 1000 miles or less. My '70 Charger 440/493 used to use oil too. In a 900 mile road trip, I lost 2 quarts. I never noticed any smoking from it. It leaks a bit too, as many of these classic engines seem to do.
I have had several cars over the years that seem to either hold oil forever or lose it at a rate that seems to be excessive.
Our 2015 Challenger rarely seems down on oil when I do an oil change but it has under 50k on it.
The Ram has 382,000 so I expect some oil usage.
With the Charger, I do what I can to seal the valve covers and oil pan but still get seepage. THis picture is when I had the 727 but the condition continues. The RH header gets oil on it frequently.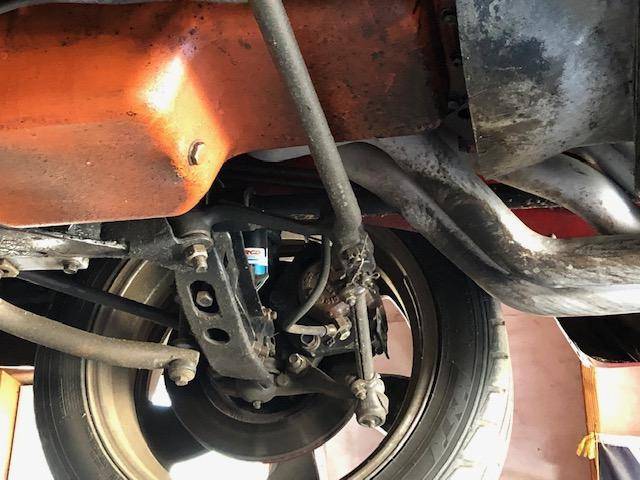 I'd love to improve on this. Any suggestions? I have tried the one piece plastic windage tray and it leaked worse since this Milodon 6 quart pan is 1/4" shorter than a stock pan. I've heard of Superformance gaskets.....
Regarding the internal loss of oi, I'm hoping the new rings will seal better than the old ones. The cranking compression was fairly even though.