Local time

11:29 AM
Joined

Dec 30, 2022
Messages

34
Reaction score

6
Location
Hey Team, just signed up, lots of good info here, thank you all for that!
i have 1967 Belvedere II coupe, chalkboard edition, the guy i bought it from swapped out the console to digital, pulled his race engine out and put in a 360, its in decent shape, a daily driver around town, here where it gets interesting....
i could never get it lined up properly, I've had it about 3-4 years, always pulled to the left, so i decided to buy my own alignment kit and do it myself.
so far i found a bent strut rod on the drivers side and the driver side caliper is dragging and it seems like the spindle or caliper bracket is bent, the brake pads wear unevenly, see pic.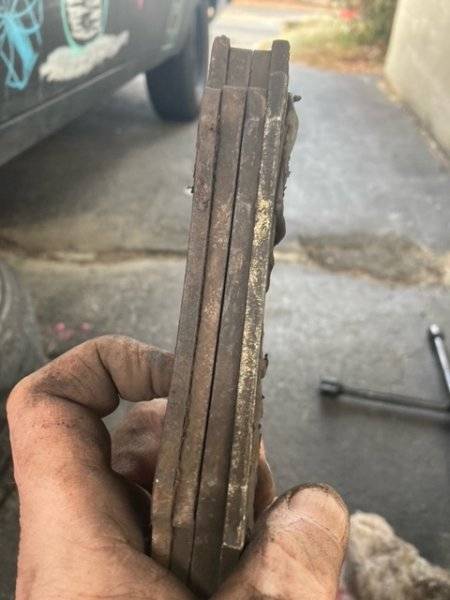 tire is wearing unevenly of course, tow was out. i corrected that with my tow plates
so my questions are:
what does a bent strut rod do? could it be responsible for the uneven brake pads? i don't think so but need confirmation.
Are the uneven brake pad wear always a bent spindle or caliper bracket? i think so but need confirmation. i already swapped out the caliper once thinking it was binding, got the same results of uneven wear of pads.
Where to buy strut rods, seems only the adjustable ones are available, any suggestions? what is the official length of a 67 strut rod, incase i buy the adjustable ones.
Where to buy spindles\ caliper brackets for 67 Belvedere II with the disk swap already done.
Any other suggestions to check the lower control arm? is it just a visual inspection?
any other info relevant?
Thank you all
yes i said chalk board edition ...