Local time

4:14 AM
Joined

Dec 13, 2021
Messages

416
Reaction score

945
Location
I've got someone very interested in my '71 Challenger which I had on the market for some time, but became far less motivated to let go in recent times.
I have moved toward selling it if I find something I would rather have, and what I have aspired to for a while is to own a 69 or 70 Coronet R/T convertible.
A local friend of mine is paring down his collection recently and has said he will let his '70 Coronet R/T vert go. He was saying he was thinking $75K for it, which I thought might not be too out of line.
I gave the car a good looking over last weekend and found a number of things wrong I didn't know about. Though not deal killers, they mean the car is worth less than top end of the market, which is where I felt 75K would be.
I looked at the Hagerty valuation tool today and was really surprised how much disparity there is between what they think a '69 and a '70 are worth. I would agree that '69s are more desirable but I would expect maybe 10-15% more, not the over 75% higher that Hagerty is suggesting?
What say you guys?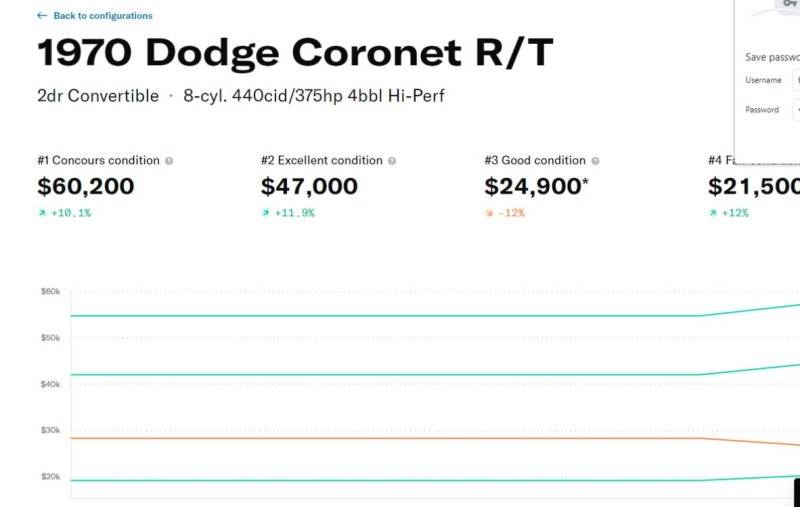 Last edited: