Accelerati Rapidus Maximus
FBBO Gold Member
Local time

9:04 PM
Joined

Mar 28, 2014
Messages

30,421
Reaction score

45,685
Location
In 1979 I sold my yellow and black 71 Charger R/T to a guy who lived off of St Bernard Highway in Chalmette, LA.
I was offered a new car as a high school graduation gift and got a 79 Aspen R/T.
About a year later, I spotted the 71 power bulge hood w/louvered insert on another Charger, and I don't recall the reason, but it didn't bode well for my old car's story. It was stock, 440 4bbl, Slap Stick auto console, A/C w/an open 8¾ rear axle. Disc brakes up front, and factory Magnum (5 spoke) wheels. It would have had around 65k miles on it. Krinkle Black aluminum M/T valve covers. Missing the lower front gravel pan, gray primer on the passenger front fender.
Here's a picture close to when I sold it.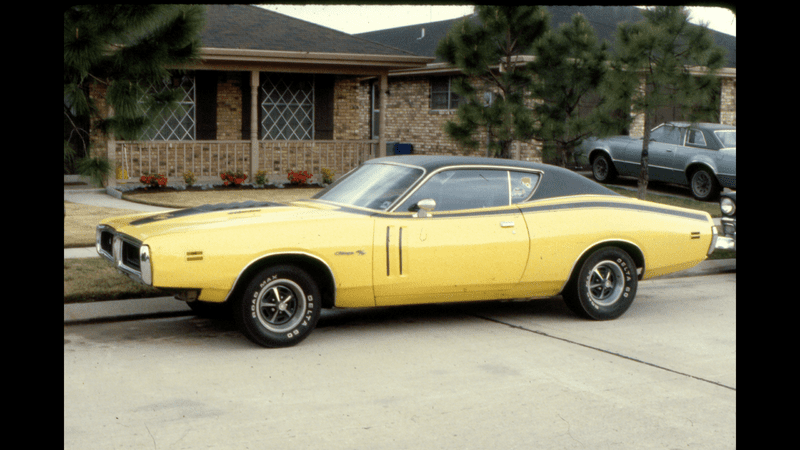 Just wanted to know if anyone knows what happened to it. I think it may have been flooded out in a hurricane.
I'm forever grateful for having it when I did, in 78 and 79 when I was 16 and 17 and a junior and senior in high school, with an active cruising scene in New Orleans where I lived. There was a black on black 71 R/T Charger like mine another guy at school had. That looked pretty awesome too.