Local time

3:58 PM
Joined

Apr 25, 2023
Messages

5
Reaction score

15
Location
So I've been recently deciphering the IBM card I received from the Historical Archives in an attempt to determine what is true OEM on my '67 Charger Project, and what has been modified or spliced / hacked in over the past 55 years. So far I'm pretty confident with my progress, but I do have a few questions so I'm reaching out for help. Attached is a blank copy I've been referencing, and then my original received card and the one I've been scribbling on.
My first question where I might find the engine info, or how that is decoded. I know the car is a 383 2brl factory, but the IBM card gives me a '6' in column 37, and a '1' in 38.
Second, not at all important, but tires? Where might decoding info for that be found? Mine is ID'd '43'.
Third, and most importantly is the card shows my car as a roof stripe option if I'm understanding it, column 61, marked 'R' '3', = a C? The dual marks equaling a letter / number still confuses me. More interesting, is my '67 has a vinyl top, with all the trim and fixings, but there are no marks in column 60, where it's marked for a roof option.
There are many items on the car which I am now believing to be added, but there isn't a way to find dealer installed bits is there? Lwr Dash vanity light, bumper guards, console clock, power windows, seat back trim inserts, variable speed wipers, glove box light, ect. Many things....
Thanks in advance for any assistance!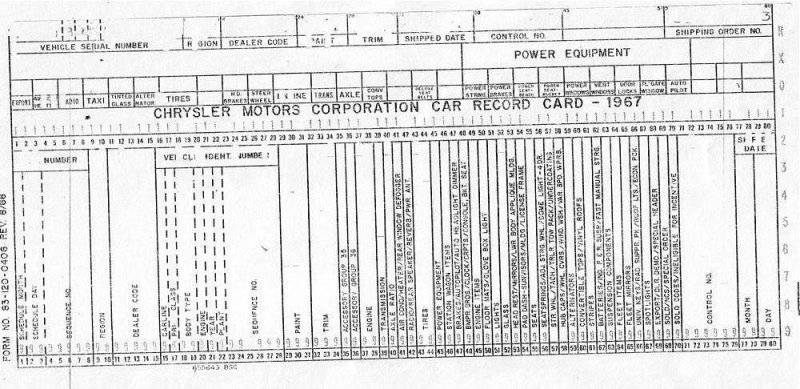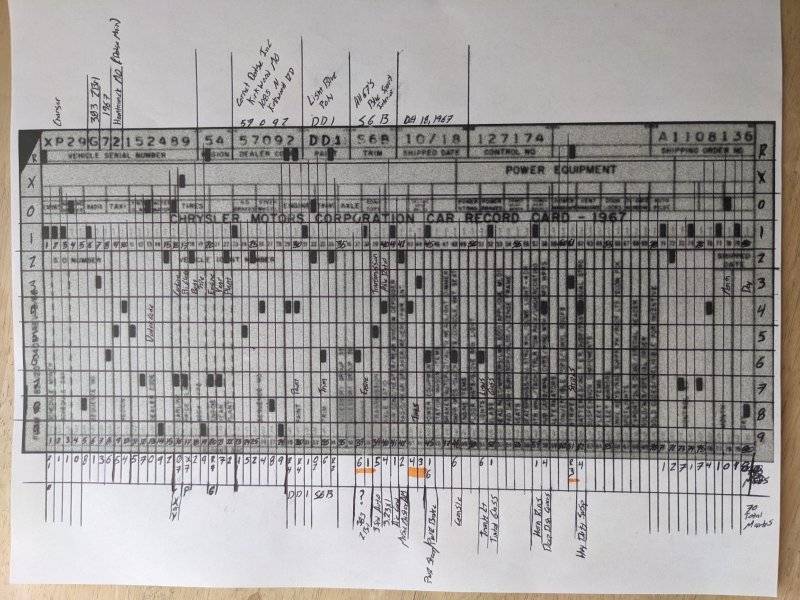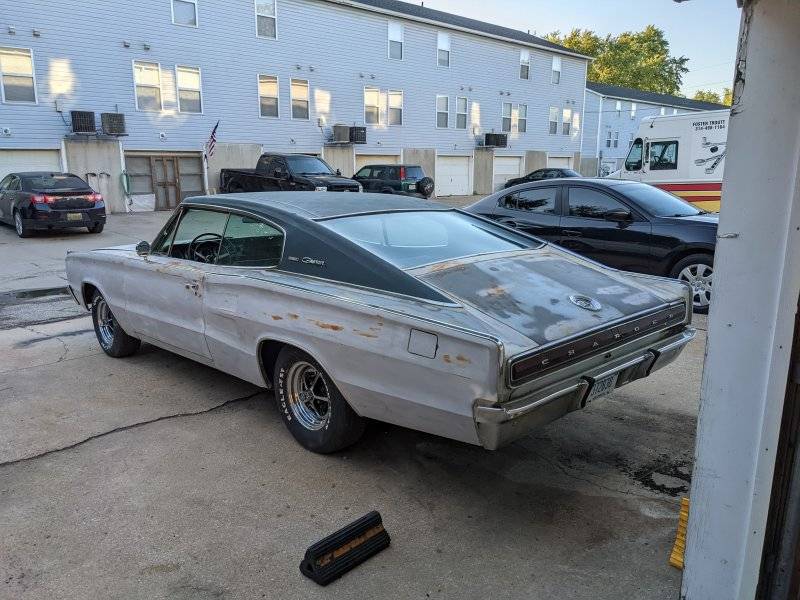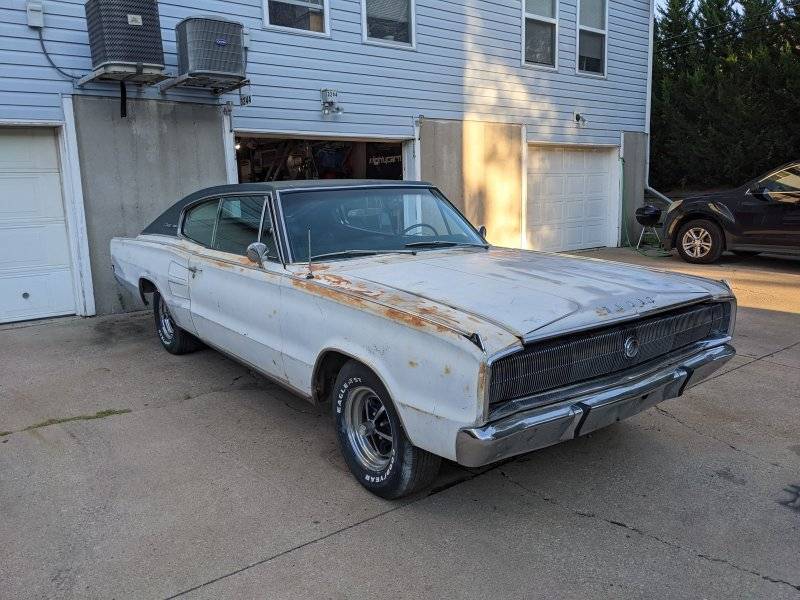 Last edited: