Local time

10:19 AM
Joined

Jul 8, 2020
Messages

155
Reaction score

228
Location
If you have a 1968 or 69 Roadrunner or Satellite and would like to change the front grill to the other year, many will tell you it's impossible or it's too much a 'Pain In The Arse' (PITA)..... and they're very right. BUT...it can be done. I've done it and can walk you through the gates of hell to do it. Interested?? Read on. Not your thing .... tell me to 'f**k off'.
BUT WHY WOULD YOU DO THIS?? A few years ago, I bought a 1968 Plymouth Satellite with the original 318 stroked to 390 and just started cutting my teeth on Mopars. I didn't understand any of the differences between 68 and 69 and the car I bought had the front clip (fenders/grill/upper cross bar (or hood latch) from 1969. The tail end was 1968 and the dead giveaway is the turn sign markers/lights (square vrs round) and of course the grill. The seller told me about it, but I didn't care. I was just happy to have my project. **see idiot below**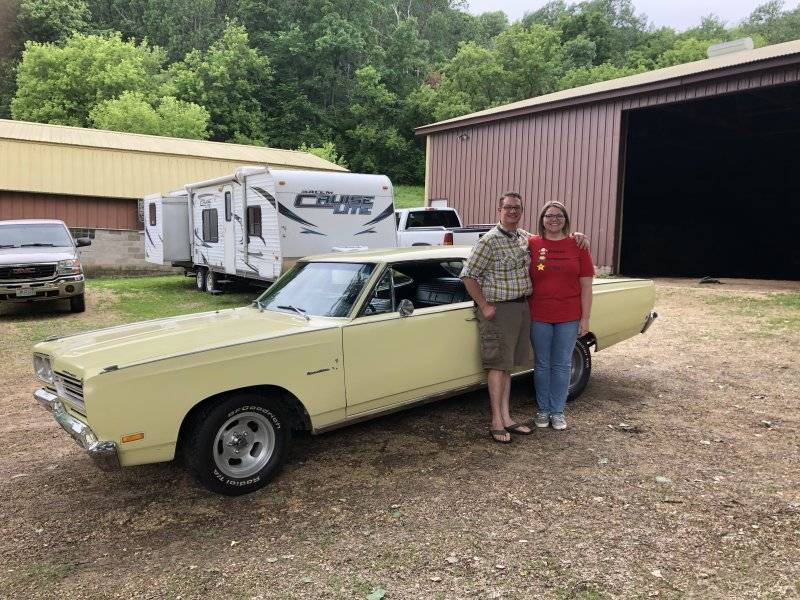 And yes...I'm a dork. I wear flip flops year round and when welding.... a plaid shirt .... and cargo shorts. I'm generation X and don't really give a s4*t what others think of me. I'm happy to be alive... married.... have kids... and a car to bleed all over. I've never been cool .... I'll never be cool ..... and my fly is probably down. If you want to see me struggle with a project.... READ ON YOU SADISTIC PERSON.
Last edited: