FBBO Gold Member
FBBO Gold Member
Local time

2:56 PM
Joined

Mar 19, 2021
Messages

1,393
Reaction score

2,917
Location
FBBO friends,
I'd first like to take a moment to say thank you all for what a pleasure it has been to be part of this family. Over the last month in particular you all have helped keep my mind in a good place, and it was soooo needed! I lost my dad suddenly less than a month ago on 9/14/2022. If it wasn't for the time I spent with him growing up around old cars, I would never had the interest in joining a forum such as this. Of the (3) different car forums I am a member of currently, I felt this was the best place to hang dad's hat in memory. He owned approximately 60-70 cars in his lifetime and I'm going to try to post them all from oldest to newest over the next several weeks. I'll try to share what I can remember of each, if anything. Please note many of the pics I post will only be a representative of the vehicle but will post actual photos of ones I do have. I think we can have some fun in his honor. I'm sure he would love to see us all smiling at the thought of him with his cars. So without further ado...
John S. Rehberg, 8/31/1956 to 9/14/2022
Rochester, NY
Sure do miss you dad. Thank you for the irremovable fingerprints you left on my life. I hope I carry the torch in life (and with my old cars) in a way that always makes you proud.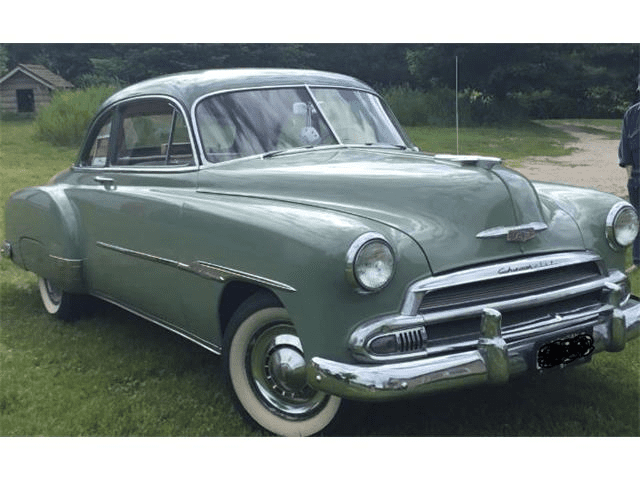 Here's one car dad owned. 1951 Chevy(representative picture - thanks google). I was too little to have memories of this one. Many more to come. Stay tuned...