Local time

12:53 PM
Joined

Sep 10, 2009
Messages

55
Reaction score

6
Location
Contact seller
Completely rebuilt (By Mike, @Total Engine Concepts, Riveria Beach Florida) including engine dyno tuning. All forged components, (pistons and crank....with a mild street cam) and rebuilt heads (904) including, valves, springs and lifters.
--Fresh repaint in Mopar Hemi orange. ( I know......original '67 engines were turquoise.....I had one new in '67 UGH!)
--Topped off with a new and tuned 750 CFM Holley Pro carburetor.
--Included is an original vintage MOPAR Air Gap aluminum DUAL PLANE intake manifold.
--Brand new MSD distributor with MSD Wires and fiber ignition wire heat sleeves.
--INCLUDED is a dual snorkel air filter housing! And aftermarket "440 Magnum" pie pan!
--Two sets of valve covers included....Aftermarket chrome and aftermarket wrinkle paint (sort of) with "440 Magnum" raised letters.
I am installing a 2023 Helcat Redeye 426ci in my original 1967 Belvedere GTX, So I am selling the original correct date coded for 1967 production dates this fantastic 440 RB/HP engine!!
posted on E-bay too.
-------------------------------------L O O K !!-------------------------------------------------
Shortly I will ALSO have available an original, working, 440 starter motor. An originial re-built 727 transmission, including kickdown linkage. The original '67 GTX K frame, upper and lower control arms, torsion bars, steering box (repro). Also ready to go is a set of Hooker headers that have been ceramic coated ---never installed after coating process.
-- Also available is the original 7 blade radiator fan, fan hub, Crankshaft pulley with new install bolt, an alternator and a 26 inch radiator with shroud. (Maybe a few other suspension goodies along the way. We will install a new 9 inch rear = Orig 3.23 rear housing, axles w/limit slip diff. + 7 leaf spring set avail later)
E-MAIL ME!! Here's the E bay link:
1967 ! MOPAR 440 ENGINE (GTX) | eBay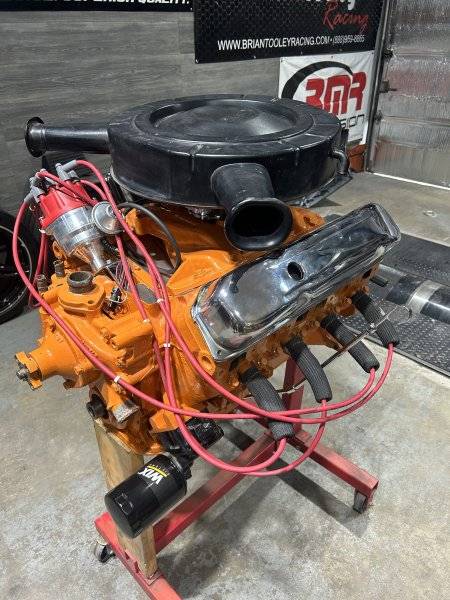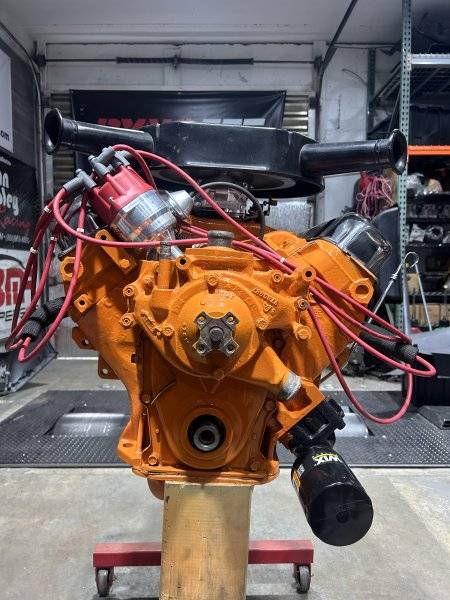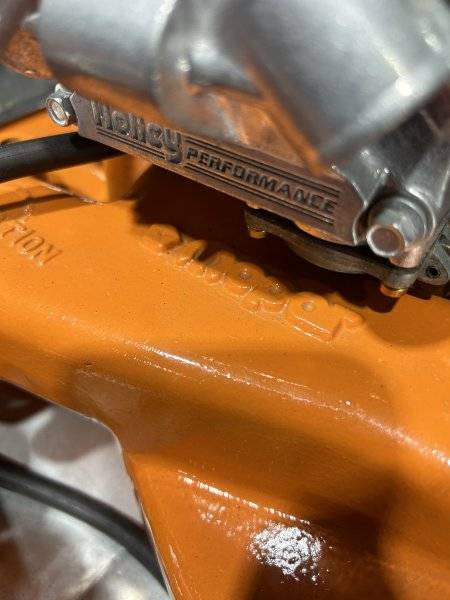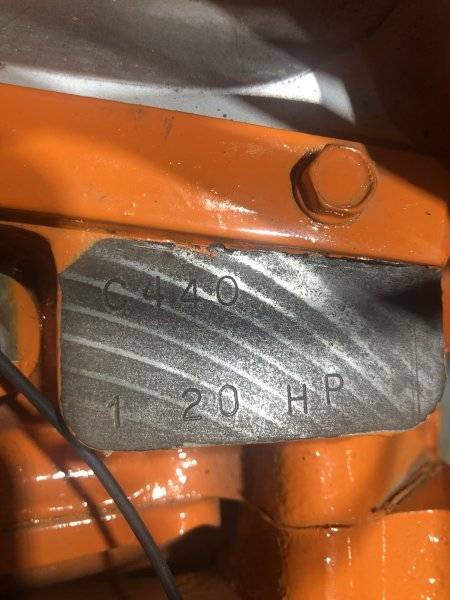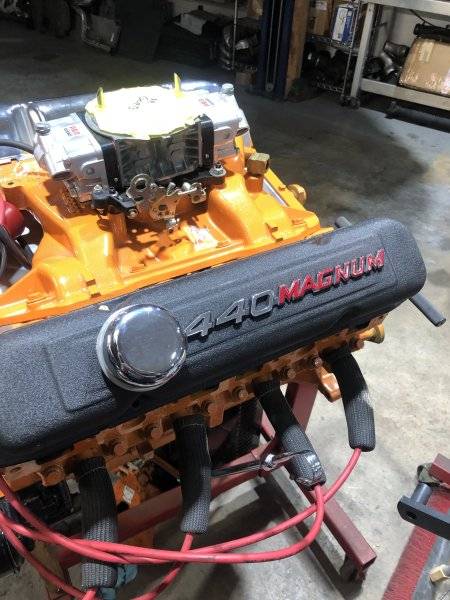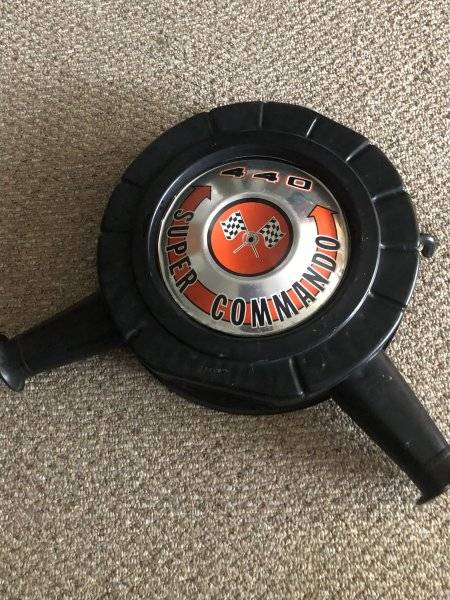 Last edited: