Hi FBBO Forum,
I joined the group to more actively engage in some of the posting and threads. Also, I look forward to tapping some of the group's wisdom on a few items.
I am the proud owner of 2 Mopars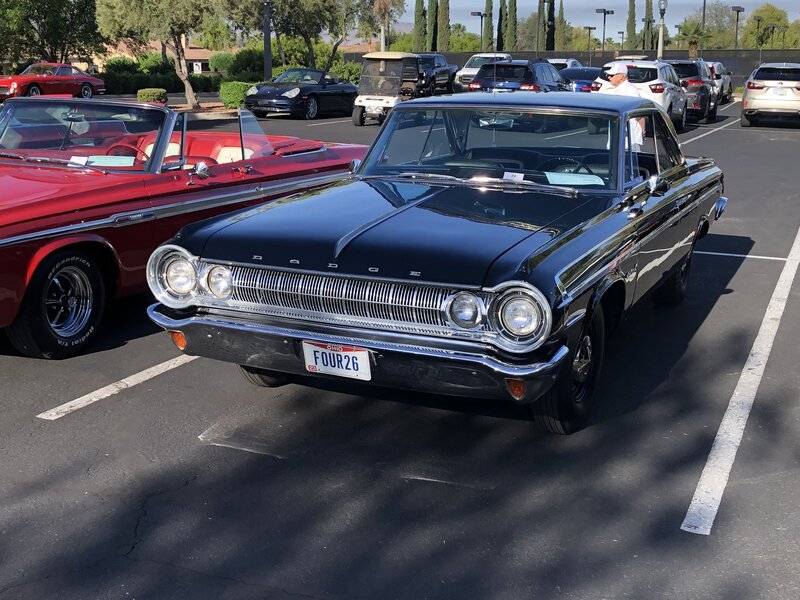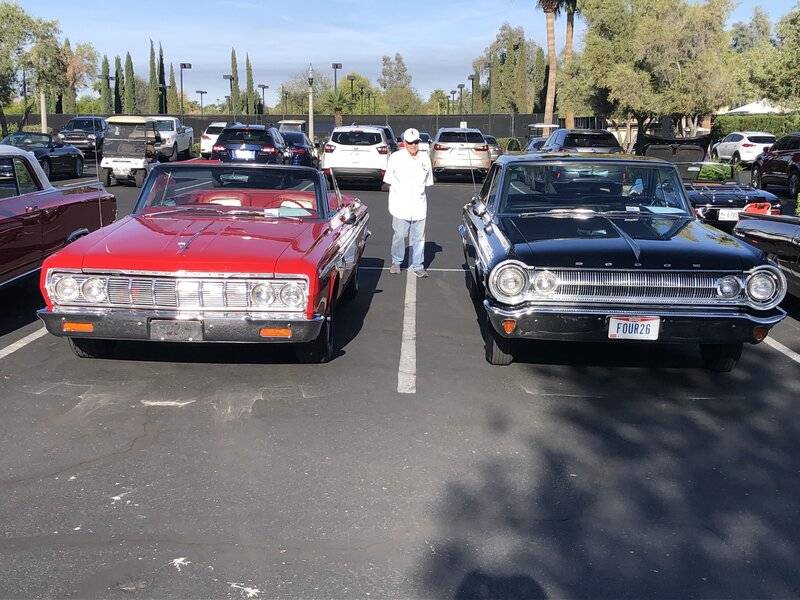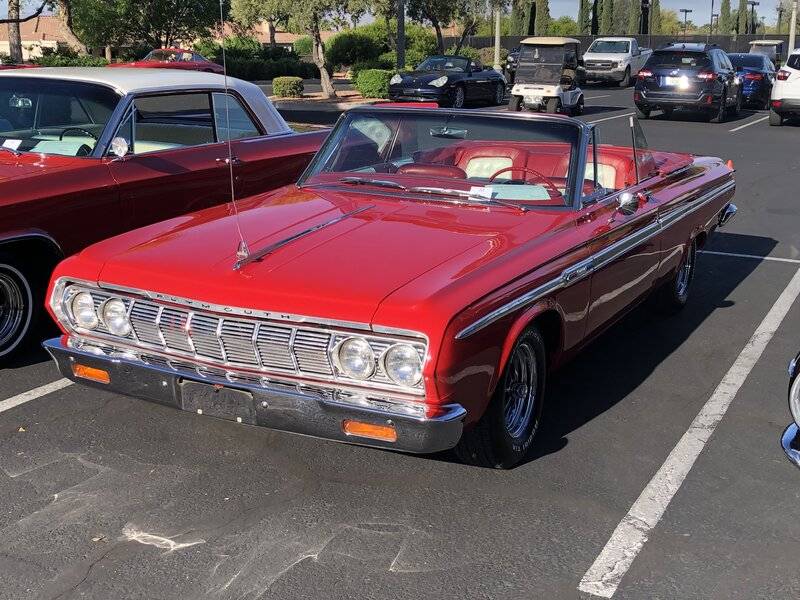 :
64 Dodge Polara, triple Blk, 426 727, 3.23 SG car
64 Plymouth Sport Fury, Ragtop, Red, white top, red interior, 426, factory 4 speed, 3.23SG car.
Both cars have Chrysler historical documentation verifying the drivetrains.
I try to do as much work as I can on my cars, but I have other cars, other brands, all 64s, that also require my learning. Not a mechanic by trade, but hack my way around. I have a shop and garage in AZ, just outside phoenix. When not earning play money, I am there with my "ladies".
I look forward to exchanging with folks on the forum. Here are pics of the "sisters". (FYI, not me in the pic with both cars, just a Mopar fan visiting at the show) Thx! Art