FBBO Gold Member
FBBO Gold Member
Local time

7:27 PM
Joined

Dec 10, 2013
Messages

225
Reaction score

186
Location
New Precision Engine Parts 4340 4.15" stroke crankshaft for 2.75" RB mains, 2.200" Chevy rod journals, Bullnose counterweights, 6-bolt flange, 6.700" minimum rod length. In a .030" over block this crank will make 493 cubic inches. With .055" over block it makes 499 cubic inches. This crank was manufactured with Big Block Chevy rod journal width to allow use of off the shelf BBC rods. Pilot drilled for manual transmission use.
Please note: Crank for a RB block and will not fit in a low deck 383-400 B block unless you want to do some machining.
This is a very nice crank for the money and is available to ship with in 24-hrs. of payment on business days. I can sell this delivered to your door in the 48-states for $699. This is $204 less than a 440 Source crank delivered would cost. Thanks to the new IRS tax laws I now only accept PayPal Friends and Family, Bank Check, or Personal Check with time allowed for check clearance.
Thanks for looking,
Tom
Protective coated paper on the journals in the photo below comes right off with ease. I took off a few journals worth off for show purposes.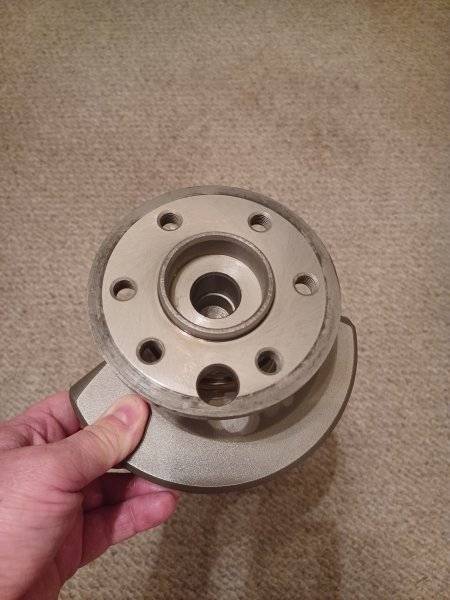 Bump
Tom
Still available!
Tom
Bump! Still available.
Tom
4.15" Stroke 2.200" Chevy journal crankshaft still available.
Thanks for looking,
Tom
This is the last crankshaft I have available for $699. When this one sells there will be no more RPM/ PEP cranks available as they are all sold out at the warehouse and they are not going to stock them anymore.
Tom
Last edited: