Nos crank pulley part # 3789134. It was never painted but was tried on an early engine so it had the one hole filed to fit earlier harmonic balancer. Removed and put back on shelf. Very nice clean metal. Also have nice water pump pulley's to match part # 3671319 This pulley is
SOLD FAST! THANKS FBBO!
Parts are located in SE PA.
Can send more pictures if interested.
Pm here on the board.
Thanks for free ad FBBO!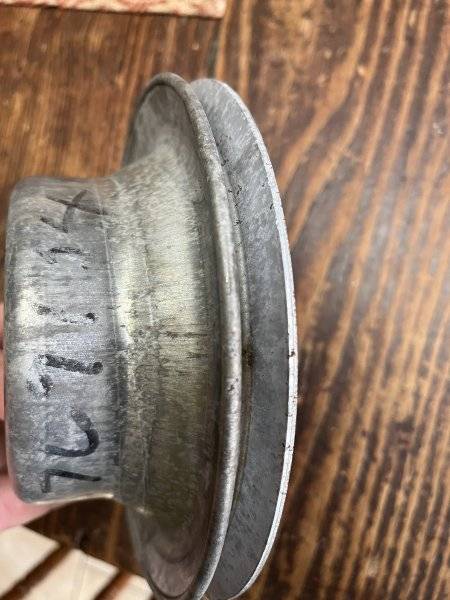 Last edited: