Local time

12:14 PM
Joined

Jul 28, 2019
Messages

259
Reaction score

216
Location
https://www.facebook.com/marketplace/item/4202620226505278
(hopefully link will work)
Not Mine. Person is asking $15K. They seem to think it is a 318 car, but codes to a 383-2.
https://www.facebook.com/marketplace/item/4202620226505278
XP29G9B402835
E61 383ci - (1) 2bbl Carburetor
D32 HD A-727 TorqueFlite
XP29 Charger Sports Hardtop
G9?B? 383 1969 - can't make out plant code...Hamtramck? (certainly not a Lynch Road tag)
402835 VIN Sequential
B3 Light Blue
C6X Charger Black Vinyl Bucket interior
X9 Black Upper Doors
602 June 2nd SPD
264657 Order Number
A01 light package
A41 White hat spl.w/vyn rf 69 on.
C21 center seat foldown Armrest
C55 Bucket seats
G11 tinted glass all
G3? something-something "outside mirror"?
?H51 sgle air/W heater (looks like too much "gap" to be H11?)
L31 hd/fen mount trn sig
M21 rf drip rail moldings
M31 belt&hood mold
R22 am/w/8/track
V1?W? full vinyl roof - ?White? (actually looks more like an "X"? Black....)
26 26" radiator
EN2 END Assy. Line-2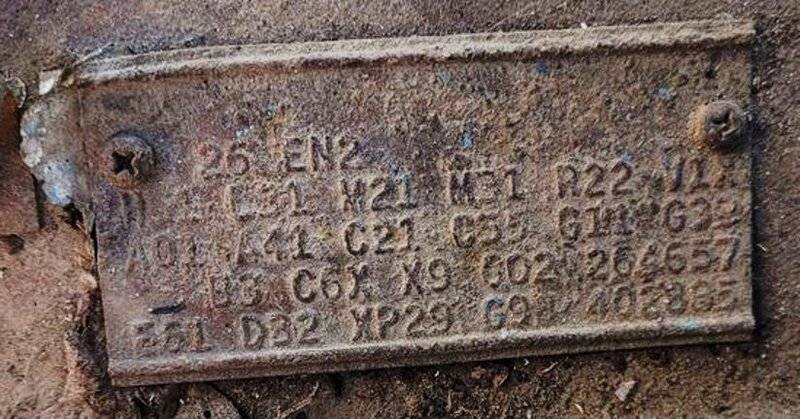 Maybe someone here will want this.
Mark