FBBO Gold Member
FBBO Gold Member
Local time

6:41 AM
Joined

Apr 23, 2023
Messages

279
Reaction score

869
Location
I just looked at this 64 Dart GT convertible today and have until probably tomorrow to pull the trigger. I'd be interested in anyone's opinion that's willing to offer it. The seller is a retired guy who stripped it to metal, did all necessary rust repairs and painted it. He claims no bondo except the skim coat and the magnet agreed. He rebuilt the 318 LA motor and has all the parts receipts. Mild cam, decent power. He rebuilt the front end and had it aligned but it seems to wander a bit to me. He suggested maybe a new steering gear which he didn't replace. He went through the tranny and replaced the push button dash with a Dakota Digital and installed a floor shifter.
So to me the negatives are:
Non-stock metallic blue paint but it looks good. 6-7 years old.
Dakota Digital dash (I have the same one in a Fairlane and I like it better in the Fairlane but it takes away from the originality)
Cloth/velour interior - give me your heartfelt opinion on this. It's a $5-7k fix so it needs to be factored in.
Both bumpers have some dents and weak chrome. Not horribly misshapen. Restorable.
Brightwork and chrome isn't great up close. Everything's there I think.
Top has a couple patches (but operates properly and to be honest, I'd probably never drive it with it up).
Blacked out headlight bezels.
I'll tell ya it's priced under $20k. What do y'all think? Deal, OK deal or No deal? What would YOU pay?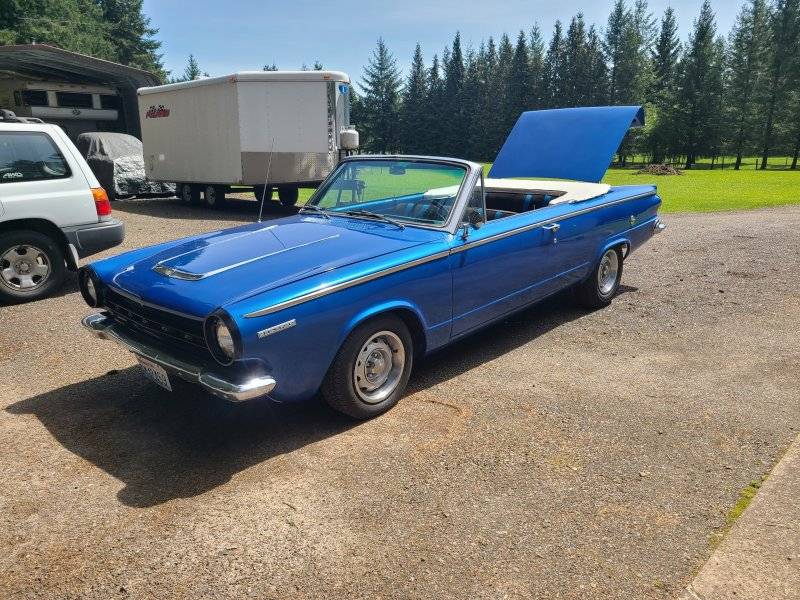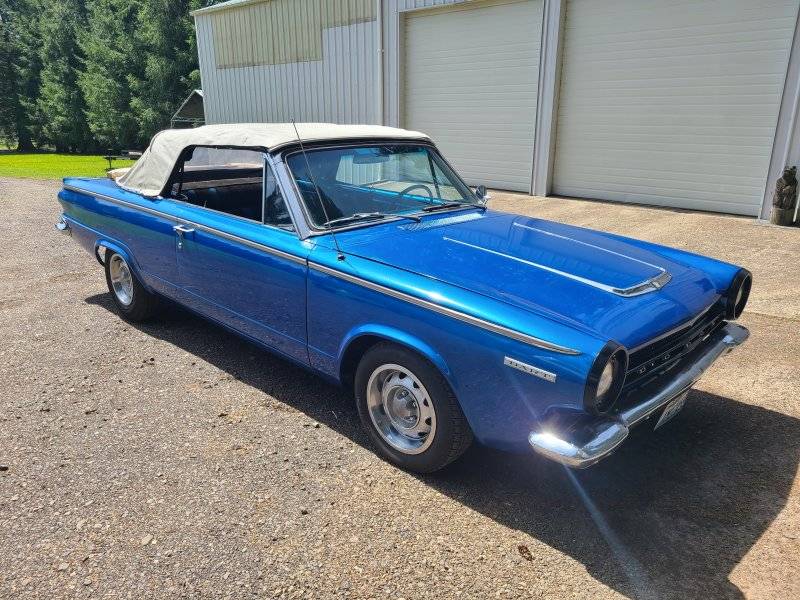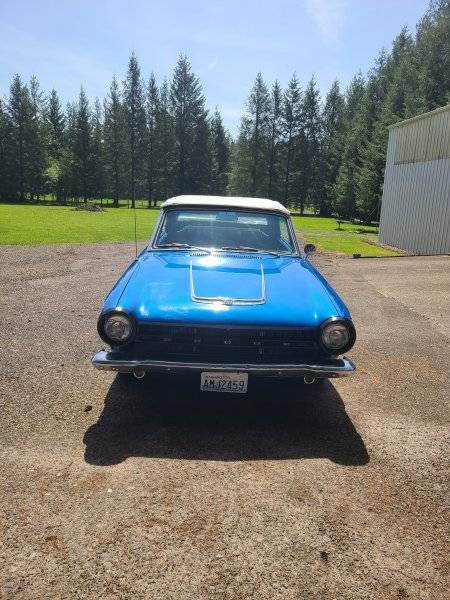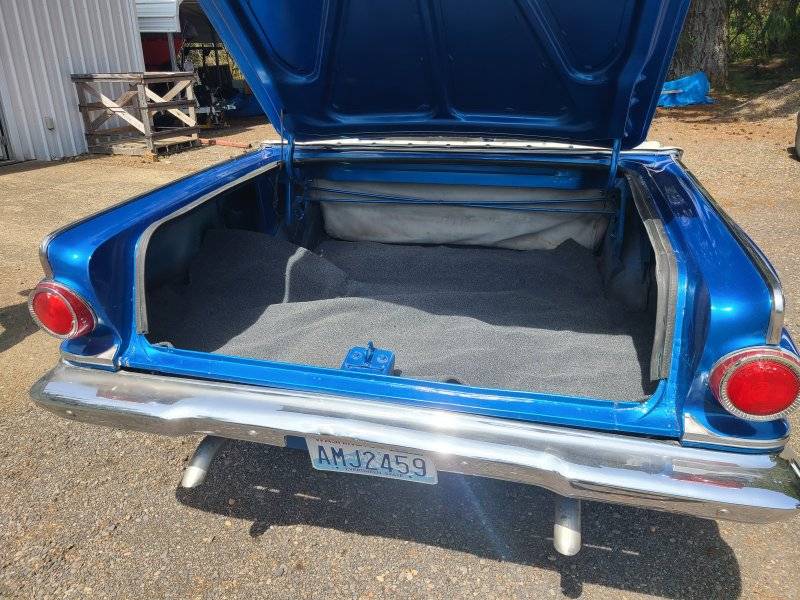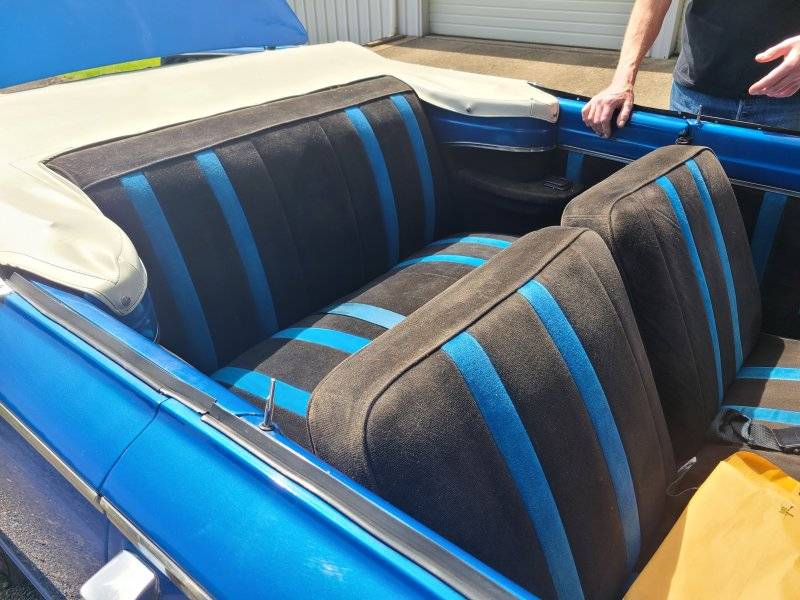 Last edited: