Local time

2:55 PM
Joined

Jun 6, 2022
Messages

33
Reaction score

45
Location
Good Evening All,
I have been a lurker for a few years on this website, and finally thought it was a good-time to introduce myself and my Mopar. My names Andrew, but I also go by a family nickname that stuck Opie. Just like the boy from the Andy Griffith Show, if any one is wondering the pronunciation. My dad was the one who passed on the love of Mopar iron, as he has owned a 69' 4 - speed Super Bee for a little under 40 years. Over the years I always helped him wrench on the car and do little things to help restore it and keep it on the road. This led to the desire for me to also own a b-body one day.
About 6 years my opportunity came knocking when a second cousin was looking to sell his 1966 Belvedere II sedan. Although, not my first choice for a B-body to purchase the price was right and the car has a handsome look and is very clean (almost no rust!). So I pulled the trigger purchased the car and drove her over 300 miles home! The little 273 gave me no issues and I made it home without any wrenching needed.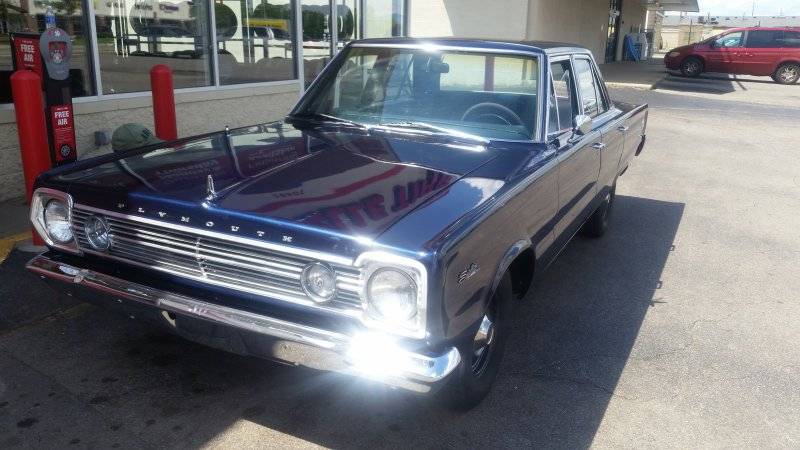 You may also notice the car also was cloned to look like a Satellite. The Belvedere II specific trim was removed and the holes properly filled before it was painted what I believe is a 2005 Magnum R/T color. I personally didnt mind the look of the full length trim on Belvedere models, but this was done long before I bought the car. Now while the 273 was adequate for getting around town it never gave off the Muscle Car era vibe and sound I was looking for so I sought out a Big Block. My father and I like the 383 engine, since it was always overshadowed by the 440, so I picked one up including the proper 727 transmission and swapped her in. I like to think the car now has the "heart" of a Road-Runner so it gives a little more presence. (The swap did take me almost 5 years to do, the usual suspect time just wasnt on my side.)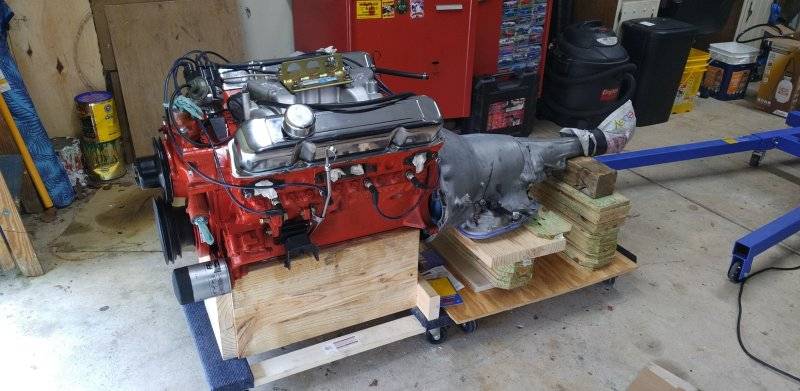 This last picture is how the car sits currently, more has obviously been done but I will try to address this in a proper build thread. I still need to get the proper larger torsion bars and have the exhaust finished but she is done enough to cruise around town for now. Nice to meet you all officially and let me know if you have any questions!