Local time

10:59 PM
Joined

Jan 17, 2009
Messages

517
Reaction score

831
Location
My build has always been under a tight budget and the finishing touches are no exception. Both bumpers on my '64 Polara have seen better days. After all they're 56 years old and not only was the chrome faded, there were a significant number of dents and areas that needed straightening.
The cost of straightening and new chrome plating, including labor breaks my budget big time. So the alternate solution, while I'm looking for new bumpers was to pound out the dents and massage them with a little body filler and paint them silver. I'm not a fan of painting bumpers body color so silver was the way to go.
Someday I hope to find replacements but for the foreseeable future my Dodge will have to do with painted bumpers, like it or not. Anyway... here's a quick tutorial on how to properly paint chrome.
To begin with chrome is a very hard coating and providing paint or filler a good surface to adhere to requires heavy duty sanding with a minimum of 36 grit. I used an air powered rotary sander and thoroughly roughed the surface everywhere paint would be applied. I then hit it again with 60 grit.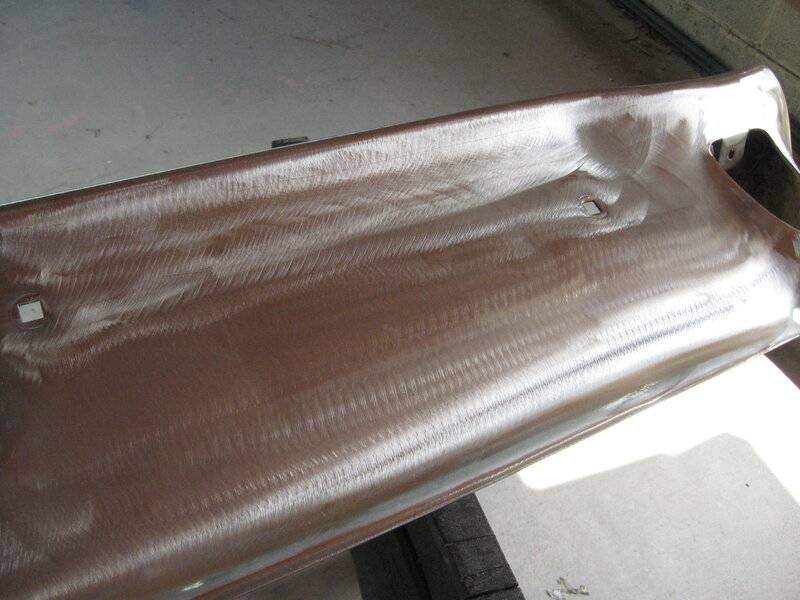 Before any primer was sprayed I used a hammer and dolly to take out the vast majority of dents and creases. Once this was done I sprayed coat of self etching primer followed by a wet sanding with 220.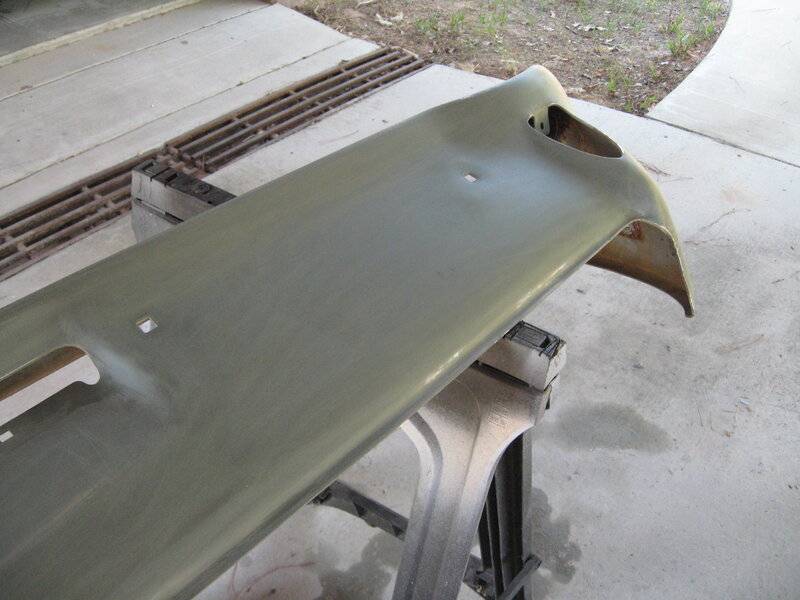 This prepared the surface for filler. Once the filler work was done, two coats of filler primer were sprayed and the final coat was wet sanded to 600 grit.
The paint used was Summit Racing's single stage bright silver metallic which is an acrylic urethane. This is an inexpensive line Summit sells and the cost of a quart was about $25 plus hardener. I didn't expect too much given how inexpensive the paint is but I was pleasantly surprised. It sprayed nicely with no tiger stripes or runs. Given the temperature was above 90 degrees when they were sprayed and it was done outside I was not surprised to see just a hint of orange peel.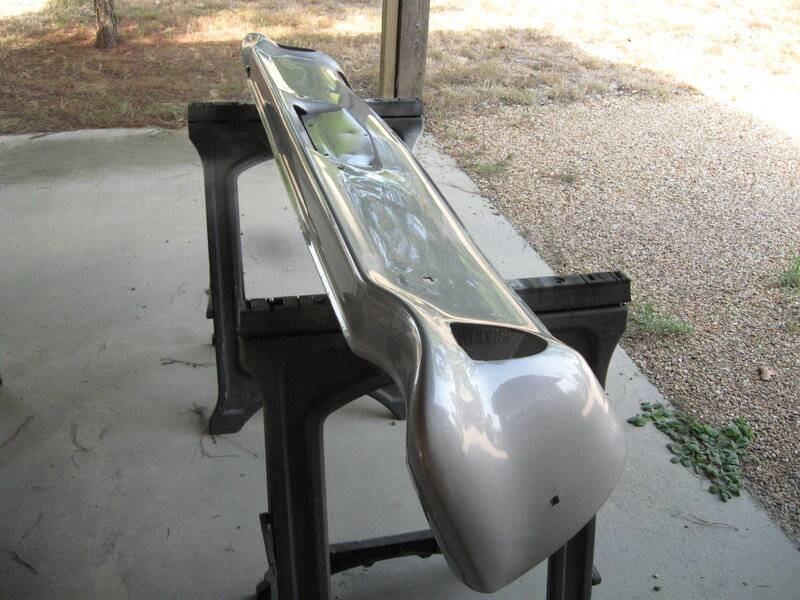 Just a little cut and polish and the surface was like glass.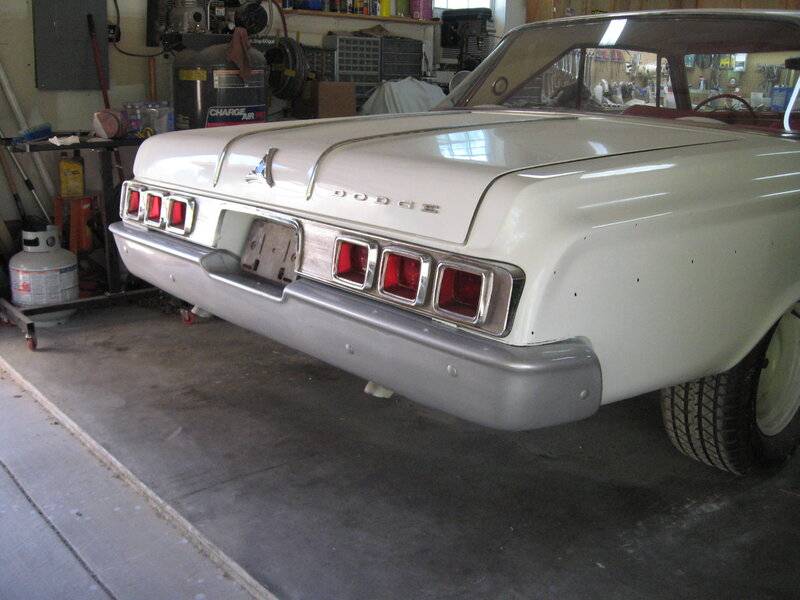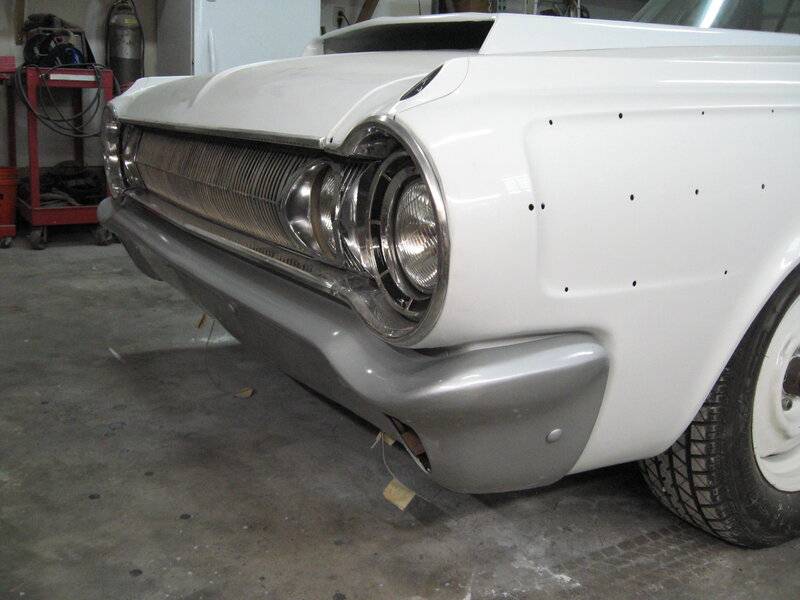 Bottom line is... If you have to paint chrome make damn sure you give it enough surface to grab on to or every little stone chip will let chrome shine through.