Here is the point I am at with my 69 RR. Metalwork should be about done and will be getting it sand blasted in a month or so. I have always epoxy primed, base, and cleared the bottoms. And then sprayed Resto Rick's undercoating in the wheel wells. The guy painting the exterior stopped over today and said he has sprayed tintable Raptor upol underneath the last 2 cars he did.
What are you guys thoughts one way or the other? Not a show car and will be driven.
Curious as to where a guy would cut off the bedliner at the front? Really wouldn't want to see any when you open up the hood, but the bottom and outsides of the front rails along with the front wheel wells should be covered, I would think.
Anybody got any pics of how they did it?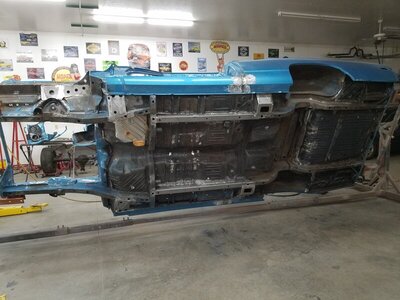 Last edited: