Local time

7:33 AM
Joined

Apr 14, 2020
Messages

643
Reaction score

121
Location
I installed the Super PST kit and went for an alignment. I have to say I hope the bushings are better quality than the eccentric bolts. When the service tech tried to tighten the adjustment bolts the nuts began to strip threads. I couldn't believe what else I saw. The large flat oval washers began to crush/sink in and the lock washers actually spread apart. The hardness, or lack of I should say, of the steel was horrible. A brand new kit with new bolts and it was China crap steel hardware. I have heard this about this problem in the past with the PST torsion bar adjustment bolts stripping out too due to lack of hardness.
The alignment tech had to take the eccentric bolts back out and run to the hardware store to get replacement hardened nuts and flat hardened washers instead of using the lock washers to get the bolts to tighten properly. The lock washers flattened and spread out. Hardened steel lock washers do not flatten out. If anything they break because of their hardness.
I have another car to do with this kit and will use the original eccentric bolts that are still good 50 years later. This defect can cause the front end to loosen and throw it out of adjustment.
Worse part is that it added at least two more labor hours to my cost of alignment. The alignment cost more than it should have because of the extra labor. I should be given compensation due to this manufacturing defect.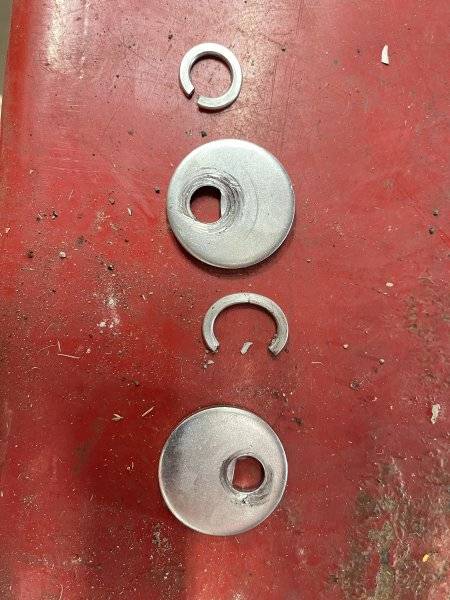 Quote
Reply
Report