Only about 15 miles on this so nobody may be able to tell much.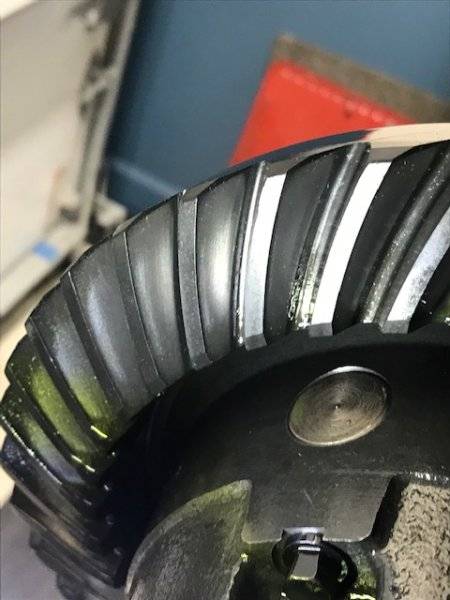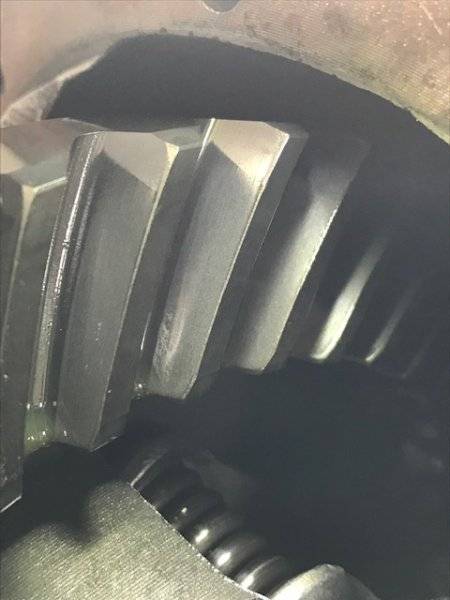 Kicking myself for not picking up some yellow gear paste. I had some heavy transmission assembly grease so tried applying it on a couple of teeth and wheeling it through the pinion with pressure on the ring gear. It didn't work too well. I will check with Napa and O'Reily to see if they have any in stock.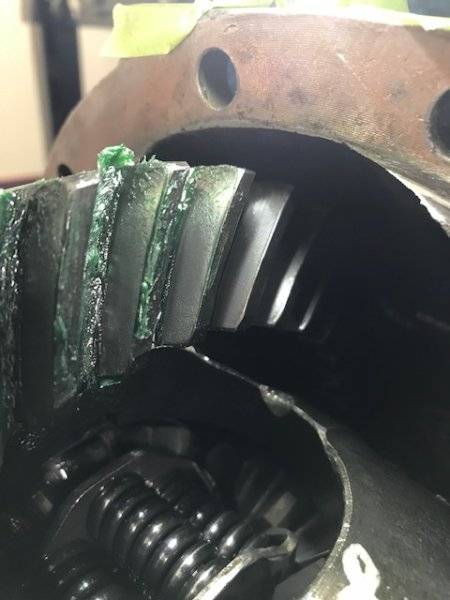 I don't see anything that leaps right out at me - unless I'm confusing the factory lapping for tooth pattern it looks like a nice large contact pattern, maybe a little low towards the toe on the drive side but I'm no expert. It's making noise at steady throttle/steady speed/40-50 mph, and a little bit on coast down (but not bad). Backlash still feels good so I didn't bother to check.
I'll take it over to them tomorrow or Monday to let them take another look. If any one can make any experienced observances on the photos feel free to comment.