FBBO Gold Member
FBBO Gold Member
Local time

8:34 PM
Joined

Dec 23, 2009
Messages

1,867
Reaction score

1,726
Location
These are a pair of rebuilt lower control arms with sway bar mount tabs on them that are used on the 1970-72 B-body cars and the 1970-74 E-body, Barracuda and Challenger cars.
I recently found this pair on a 1970 Dodge Charger, but officially are for any B body car using a sway bar, from the 1970 model year until the 1972 model year. The sway bar mount tab is in a different location on the 69 and earlier B body cars.
But these LCA's will fit any B body car from 1962 to 1972, if you wanted to use them, on something other than the specified years.
These control arms will fit and work, on any B body car from 1962 until the 1972 model year. It's where the sway bar mount tab is located on the LCA, that make them year specific to the B body line of cars.
For you guys that are **** date code freaks, and buy parts for date codes, these LCA's would be great, for a early build 70 car, and later.
Numbers are 272 and 274. 911 and 922
Sept. 29, 1969 272
Oct. 1, 1969 274
I have cleaned these control arms of 52 years of grease and grime, plus they have been cleaned of all the surface rust in a product called Evaporust. You finish painting them with whatever texture, and color of paint that you prefer.
These control arms are not rust pitted pieces of junk like you find in the rust belt states here in America. These are one of the nicest pairs of lower control arms that i have come across, and rebuilt for re-sale. You can't go wrong starting out with parts from California, Nevada, Arizona, out here in the western states.
The rubber rebound bumpers were in great shape, and i did not have to replace them. The bushings are replacements from a company named Proforged. So if you factor in what it took to bust these LCA's off the car in a private wrecking yard, then paying for them, buying the bushings, doing the press work on the bushings, i need to see $400.00 for these parts. If you don't know how to rebuild these lower control arms it can be a pain in the butt to get them done. I have a shop hydraulic press, and the factory tools to get these done correctly. Shop labor rates are $125.00 + an hour where i'm at, and if i charged you 1/2 that it would be low. I have already done all the hard, dirty work for you. This is what i do as a retired professional auto mechanic, to help pay the bills in this life on planet earth, and to support my other hobbies, and buying other things here on these car web sites. I can't pay my rent, go to the gas station, or grocery store, working for free, or minimum wages.
$400.00 dollars for this pair of LCA's.
No trades, offers for anything else. That's the price.
What you see in all the pictures is what you get.
Shipping will be thru FEDEX, with insurance on the package, and a signature delivery at your end.
Will need your zip code for the shipping quote.
For payment i accept Pay Pal family or friends, or a good old fashioned, USPS money order.
Your choice, how you want to pay me.
Serious buyers, send me a message thru this forum and i will get back to you with my payment information.
Thank's a lot.
Jim V.
hemi71x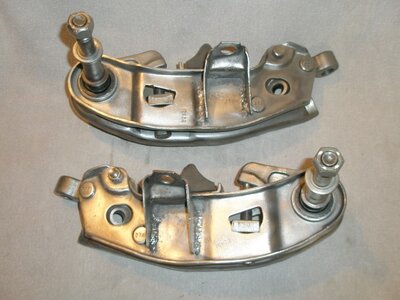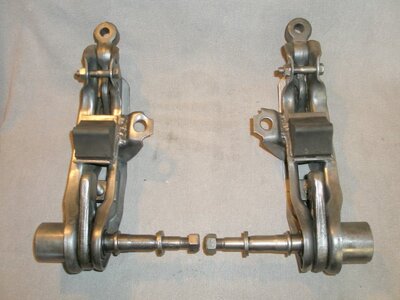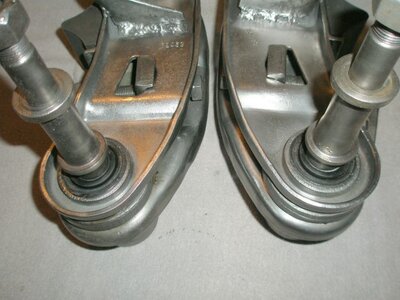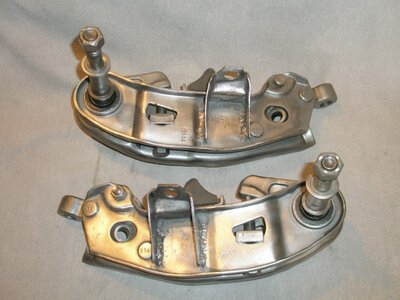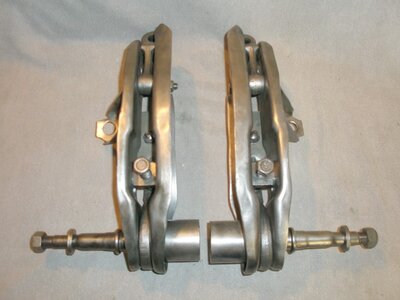 Last edited: