FBBO Gold Member
FBBO Gold Member
Local time

2:43 PM
Joined

Dec 23, 2009
Messages

2,348
Reaction score

2,878
Location
I have this RIGHT SIDE, (Passengers side) Remote Controlled door mirror, that has gotta be used on some "B" body car that i took it off of way back in the 1970's, or early 1980's, during my wrecking yard days.
Don't remember what car it could have been, that long ago.
I have been informed that this mirror probably came off a mid, to late 70's Cordoba, Charger, Magnum, St. Regis, but i dunno, if that's accurate or not.
This mirror has been in my closets, for literally decades.
This is the only one that i have ever seen, and I'm now a 70 year old man.
The mirror chrome, is in good condition, not pitted at all, and the mirror isn't scratched.
I have all the parts that go along with this mirror.
The mounting plate, under the mirror to the door, the rubber gaskets, and the knob that hold the adjuster mechanism, to the door panel.
Everything's there.
Boy, the length of the cable, measured in at 81 inches, to go all the way around the right door, back of the instrument panel, to the left door.
I determined that i will sell this mirror at $85.00, which i think is a fair price, for it's rarity and age.
For payment, i accept Pay Pal.
I figure i will mail it out in a USPS flat rate box at $17.50.
Interested party, send me a private message, and we can go from there.
Thank's a lot.
Jim V.
hemi71x
EDIT.
Take note of this, please.
There aren't enough of identifiable numbers on the bottom base of this mirror to give me any ideas to a "part" number or a "casting" number to help in identifying it.
So please, don't ask.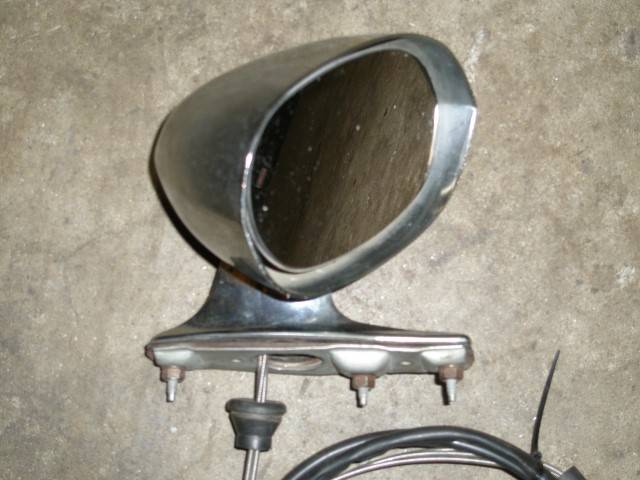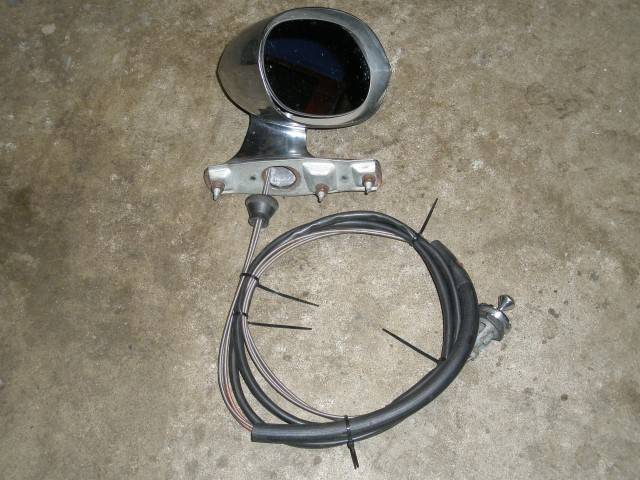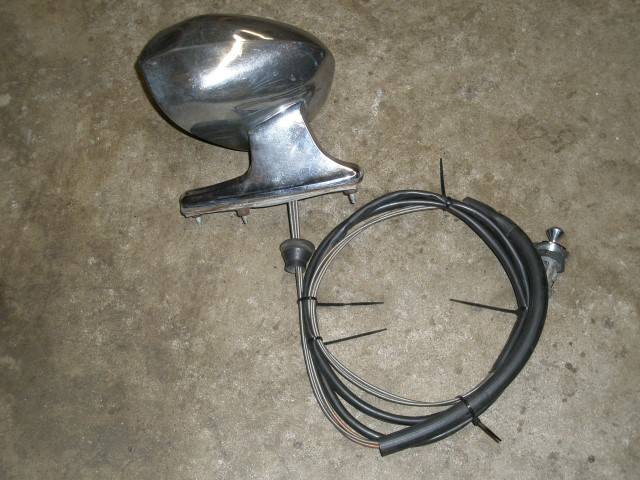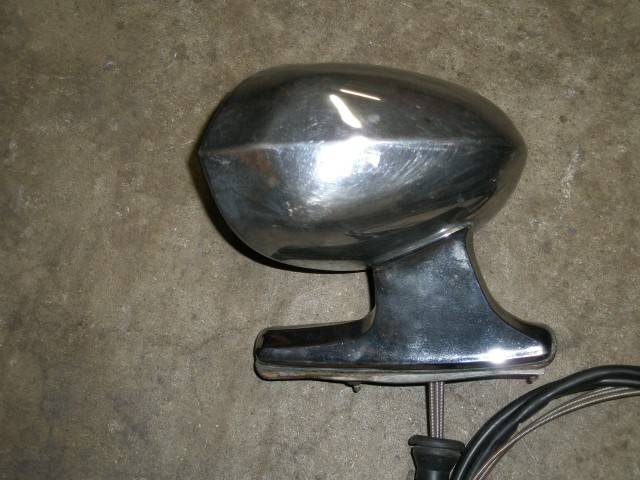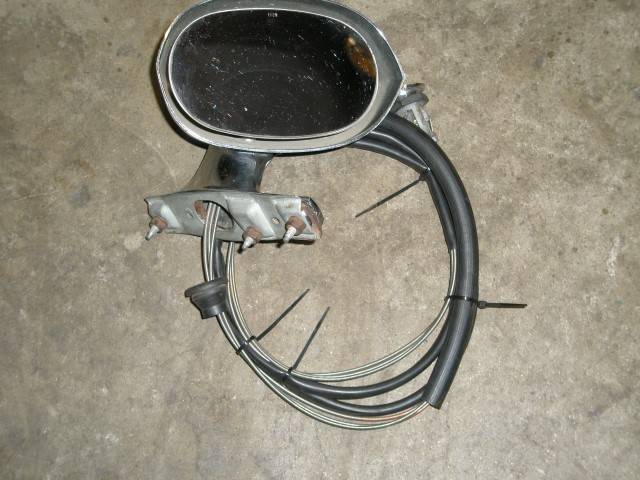 Last edited: