Road Runner Looney Tunes Talking Plush Toy 18" & Wile E. Coyote 18"
No rips, tears or foul odors.
RR is poseable and free standing. Wile is not.
Great for underhood displays or sidekicks when cruising!!!!!
....Voice box cuts out at times. Maybe a loose wire or just needs new batteries. Makes 3 different sounds...Vrooooom speed sound, the sound of screeching brakes & "BEEP BEEP".
Just send me a cell# to hear the sound effects.
...$115. + shipping...
***Private message me if interested.***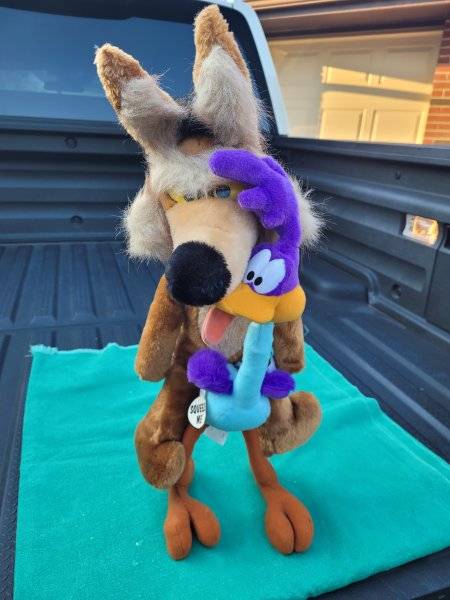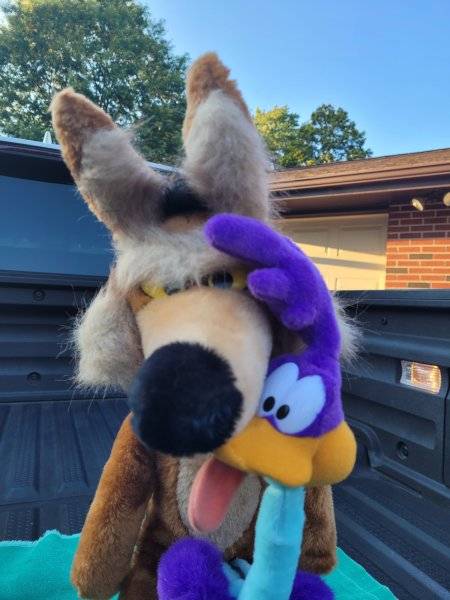 Last edited: