Accelerati Rapidus Maximus
FBBO Gold Member
Local time

1:55 PM
Joined

Mar 28, 2014
Messages

32,397
Reaction score

49,986
Location
I'm surprised that when I had my 3.54 Dana 60 gears swapped to 4.10s when the Passon Performance a855 5 speed went in, that I didn't get green bearings then...I definitely had the bearings replaced, but it's been a couple of years, so I don't remember those details, just that I bought new "clutch plates" for the SureGrip and bearings and etc while he was at it.
Anyway, the instructions for the 6 piston Wilwood disc brakes (12.88 dia front, 12.19 diameter rear) call for the "Strange/Moser" green bearings with snap ring "loose" flange part# MO400...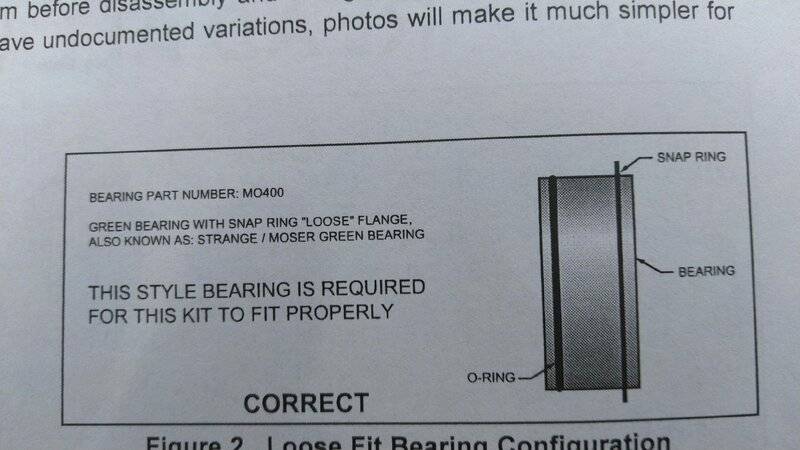 Well of course Cass aka Dr. Diff had them, and even replied to my (central time) late night email, with a link to his website to buy them, which I did.
Can anyone shed some light on WHY these are required, and while I've always heard they are "better" than the factory adjustable bearings, I have no idea why.
Educate me please!
Thanks.
(Oh, and I'm about to have 4x 6 piston Wilwood disc brakes on my 70 Roadrunner)