Ed on the Ridge
FBBO Gold Member
Local time

11:38 PM
Joined

May 14, 2011
Messages

15,449
Reaction score

26,926
Location
I've described in detail what my dumb *** did to my '68 GTX in my Garage on here, so I'll leave you all to check that out if interested.
Suffice to say, I got into the right side of the garage door opening with the car when pulling in one day and I've hurt the car.
This is what she looks like after Meguires got all the white plasticy weatherstrip off her cleanly. Paint isn't even damaged from what I can see, but hours with a hair dryer got this far, then stopped working: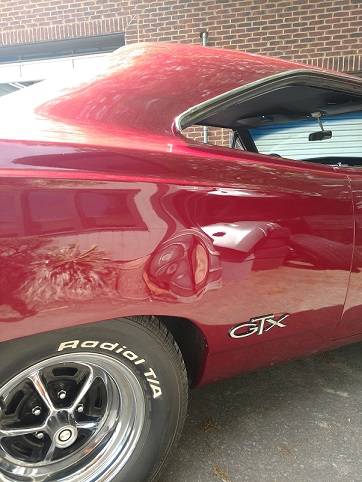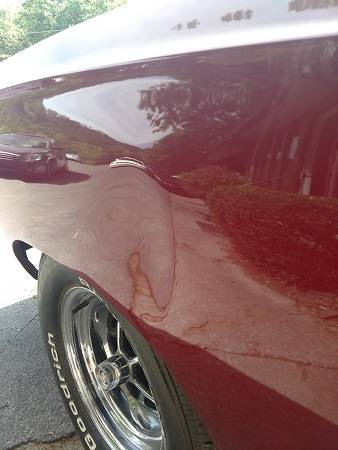 Hagerty contacted and is sending out a claims adjuster Friday.
I have a couple of friends in the bodyshop owning biz who are
strongly
urging me not to expect success with color matching, should paint be necessary.
I have the original paint codes and the car has spent 99% of it's life since it was painted 8 years ago inside garages, so there's not much fade from weather, but....
What do you guys who do paint think? A tough color to blend?