Local time

12:26 PM
Joined

Nov 1, 2016
Messages

372
Reaction score

412
Location
So two years ago, I bought new Legendary seat covers in Pearl White for my 67 Coronet 440. During that time, I was hoping-praying-begging Legendary to introduce repo door panels for my car. I figure new panels would give the car a great wow factor, but I did not want to use the 500/RT panels. Legendary never came through - damn them. I think I wanna start a new group, "Small blocks matter".
So bottom line, I had to match the rest of my interior to my new seat covers. I was told to hit up Kolor Korrect. Jaime (Who is super awesome by the way) explained to me that around 2018, legendary changed the dye for some of their seats, she sent me color samples of the old and new colors (see pic). Well as it turns out, the old formula perfectly matched the old faded/yellowed interior. The new formula is a very close match to the original color, as compared to the original unfaded area under the armrests.
So I ordered the new 202 pearl white formula. The color is actually two parts, a white base, and a pearl. I bought a pint of each, and a can of reducer. The paint gets mixed with the reducer on a one to one ratio just before spraying.
Per their instructions, I purchased some Bulldog Adhesion Promoter locally. Also, purchased a cheap paint gun and filter from Harbor Freight.
I pretty much followed their instructions to the letter. Step one is cleaning the parts. Step two is spraying the Bulldog Adhesion Promoter. Then the final steps are hitting the parts with a couple light coats of base, and then a couple light coats of the pearl.
Below in the picture you can see my finger pointing to a little spot that I covered with tape to compare the new paint to the original unfaded color, it's pretty damn close.
Despite my fumbling with the cheap HF gun, I am very impressed with the initial results. I recommend anybody thinking about this to go ahead do it yourself. And of course thanks to Kolor Korrect.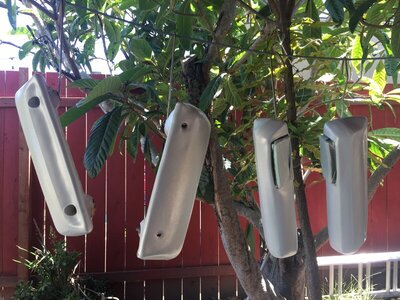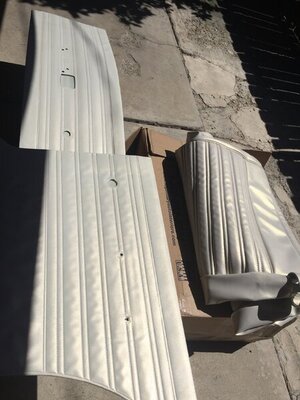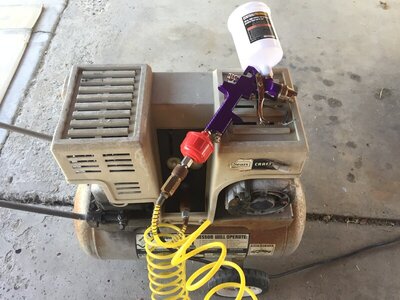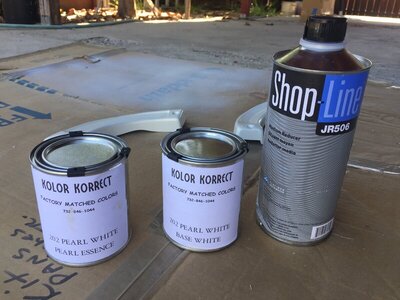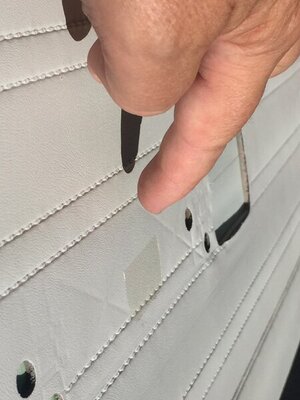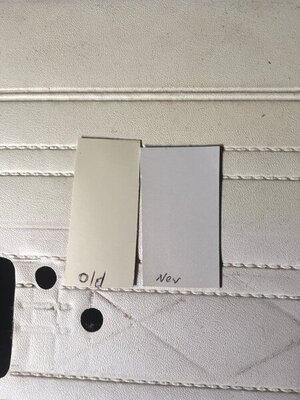 Last edited: