Formerly hsorman
FBBO Gold Member
Local time

5:06 AM
Joined

Aug 8, 2011
Messages

5,956
Reaction score

11,190
Location
Car Details and History
I know many of you don't like super wordy stuff, but some history is worth mentioning.
This 1973 Road Runner is a factory 340, 727, with a 3.55 8.75 rear. Major options include air conditioning, power brakes, power steering, bucket seats, console and Slap Stik shifter. It's original color was "Tahitian Gold Metallic". In other words, metallic brown.
It isn't worth a whole lot compared to other cars, yet it is invaluable to me.
It is my first car I ever had, and it is still in the family.
There are thousands of great stories with this car, from when I drove it in high school and college, met my wife through this car, and later gave it to my son. It has been through a lot and it is still with us.
Here is the car when it came home in 1979. That's my dad driving it up the driveway.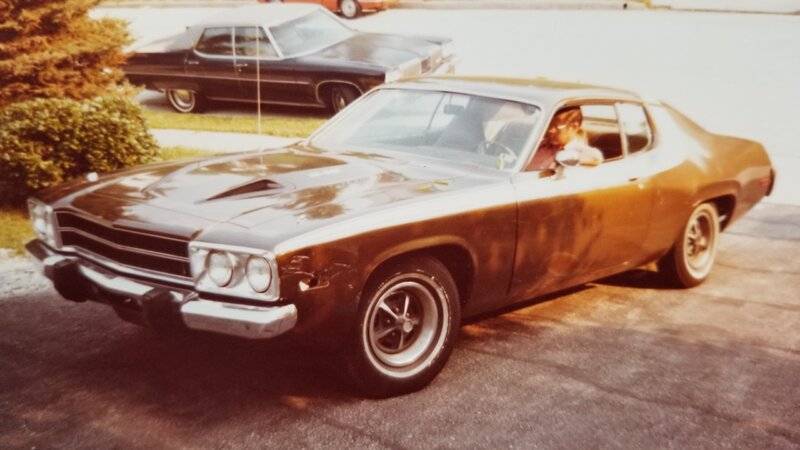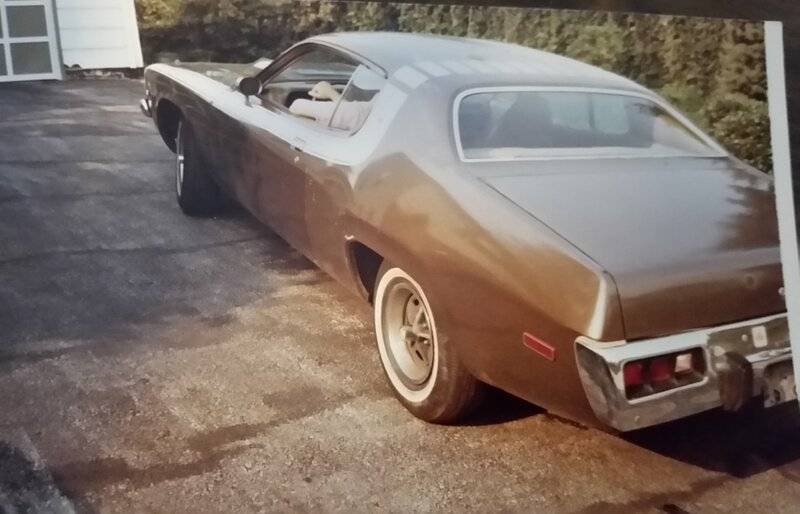 Here is one of the only known pictures of my car when I was driving it in college. This is fall 1984. Yes, that's me in a powder blue polyester suit at a wedding!
So I "restored" this car starting in 1988 through 1992. It was done on almost no budget, so many shortcuts were taken. At the time, the only color interior I could get was black or white. The gold parchment interior my car had was not available and I didn't want to dye the seat covers, so I ended up buying black interior components. Since I was changing the interior color, I changed the exterior too. So the car became lemon twist yellow with a black interior. I couldn't afford to properly do the engine compartment, so I painted it rattle can black.
I know, I know, sacrilege for a Mopar, but that was what I did at the time with the money I had!

Here is a picture of me with my son at a car show in 1997: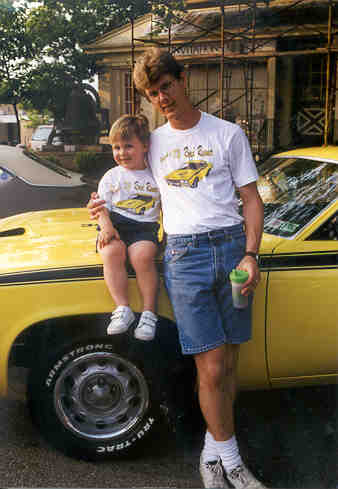 I then gave it to him when he turned 16 in 2010. I told him to drive it like any other car, and use it. I knew this would create rust, dings, issues, etc. But that is the way you develop good memories with these cars. He loved his car and was known all throughout his high school for his bright yellow hot rod.
In 2016 as he was driving the car to college, the engine let loose BAD. It threw a rod out the side of the block , and destroyed two cylinders.
You can believe what you want, but I think this was a freak accident and no fault of his own. Regardless, he was/is not in a position to spend money on the car so it has been sitting since the engine blew. He finally said he wanted to give it back to me since he could not do justice to the car. Eventually, I want to give it back to him again, but for now, I have decided to get it back on the road so it doesn't just sit and rot away.