Local time

7:11 AM
Joined

Jun 7, 2021
Messages

414
Reaction score

112
Location
Hi folks,
I am getting ready to sell my 1971 Charger "G" code. It is a green on green bench seat car with a black vinyl top. 8.25 rear end. Mostly a complete car with good glass and trim. Partial build sheet and partial fender tag.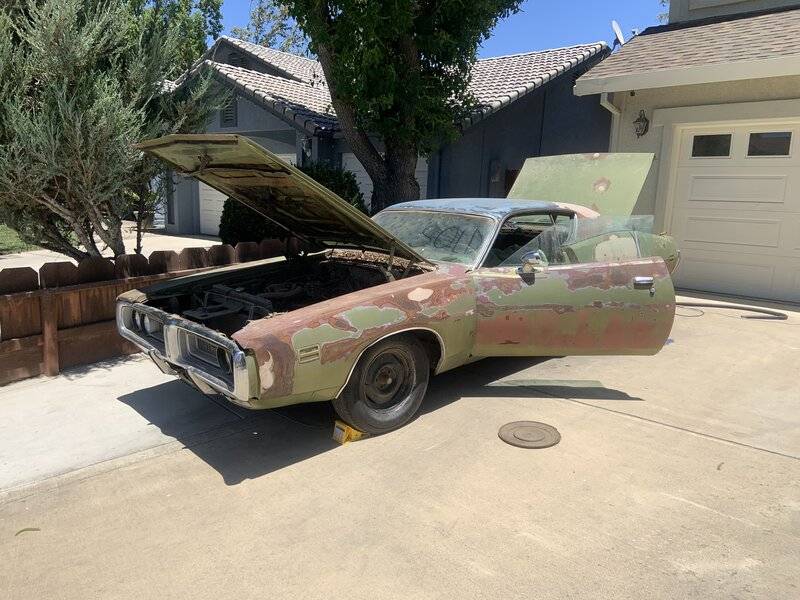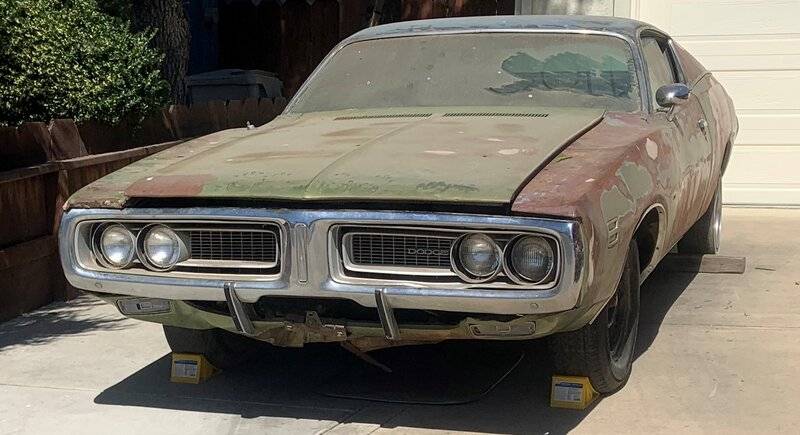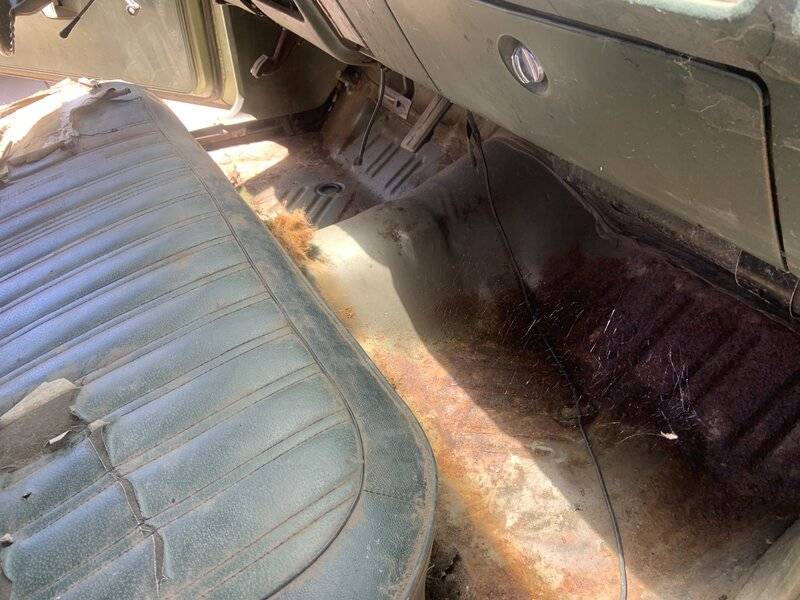 Clean CA title in my name.
It turns out that the car now has a LA 360 and a non numbers matching 904. I got it to run yesterday, sounds decently healthy. New distributor cap, rotor, points, plugs and wires, etc. Essentially a little tune-up. It ran using a gas can and fuel line.
Brakes do not work, but the car does roll freely.
The car has a bent passenger side front frame rail.
As the car sits right now, it has the grill, fenders, and hood taken off because I was going to address the frame rail. In addition, all the interior trim has been removed.
There is some rust in the rear quarter on the passenger side, rear floor section, and trunk. Overall, not a rust bucket.
Unfortunately, I have found a new project that is in better condition, so this Charger has to go. Keeping both is too much for me.
Now my question is, what is the best way to sell my car in terms of work vs. selling price.
I plan on putting the fenders, grill, bumper, and hood back on.
I also plan on putting the interior back together.
It will have keys that go with the vehicle.
Should I do all of this work prior to selling the car? I am familiar with cars being "complete and put together" supposedly selling for more money. Have you guys found this to be true? A car in many pieces may scare people off.
I am also planning to put some cop wheels with good tires on the car to make it a roller.
What is a reasonable price to ask for on this car? What kind of price should I expect to sell the car for?
Any other help would be greatly appreciated.
I am a young man who has never sold a car before.
I hate to see it go, but I cannot hold on to it.
Thanks, everyone!