FBBO Gold Member
FBBO Gold Member
Local time

7:40 PM
Joined

Dec 3, 2020
Messages

8,386
Reaction score

19,964
Location
So, I've been having moderate success on my '70 Charger. It has an old, non-original paint job on it. It was a FL car all its life, and I suspect paint fade and/or a garage door incident on a quarter panel (and subsequent "we can't match it so we'll paint the whole thing") caused the car to be shot in a different light green than the factory F4. It's laquer, single-stage, no clear. Crackle-glaze, the whole nine yards. The rear is worse than the front (it must have had its *** pointed out of the carport or garage most of its life).
I've hand-wet-sanded the entire car. First with 1000 grit; then 1500; finally 3000 on an orbital, followed by polishing compound on an orbital, and hand-waxing. Looking
across
the finish, the shine appears nice and sharp, but looking
at
the finish the reflections are...blurry, is the best way to describe it. Like the surface isn't smooth/glossy, even though my fingers squeak when I slide them across it.
I'm thinking of getting another couple sets of sanding sponges and doing it all again...but I don't want to burn through.
I am NOT a body guy; this is the first time I've ever put sandpaper to a vehicle finish and I'm actually ecstatic that I haven't burned through to bare metal or primer yet! Does anyone (with actual bodywork experience LOL) have any ideas? I know it's hard to be specific without seeing the actual paint, and photos...well, they're difficult to get, and have show what I'm talking about.
In this photo, you can see what I mean by "looking across" the finish - it's nice and shiny and glossy from this angle in this light: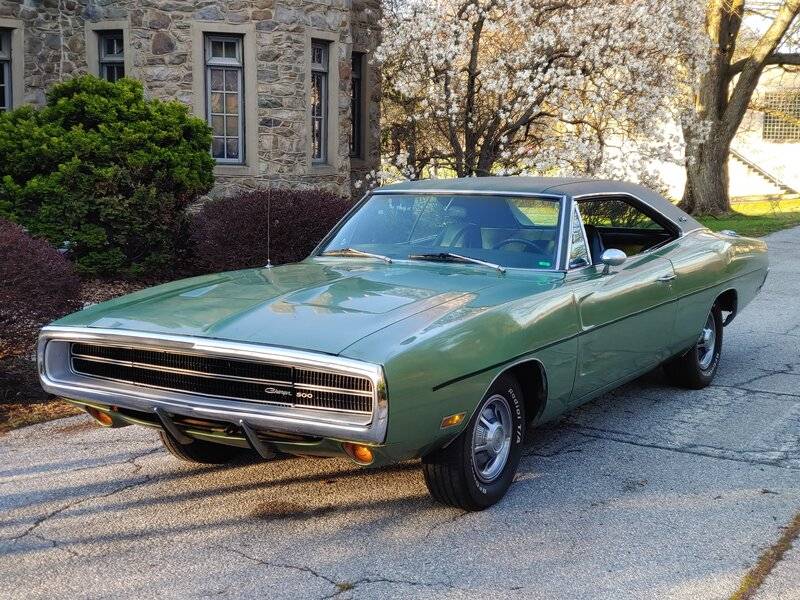 But if I look AT the paint, like standing by a front wheel and look at the hood, it's like I can see scratches and buff marks in it. Very odd. Almost like as if it was a clearcoat finish, and the color coat under the smooth clearcoat was what was scratched...
This is why I don't do bodywork...