It was raining and relatively cold but that did not stop me and a bunch of other enthusiasts to enjoy the street mag show in geiselwind, germany today.
Not as many cars as last time (pre covid) probably due to the bad weather but it was still worth going IMHO.
One of my highlights was this C4 corvette which had an 80s "glitter" paint job and widebody which looked great
in person. Unfortunately photos really don't do it justice. (Looks like pretty regular paint on photo but it really isn't.)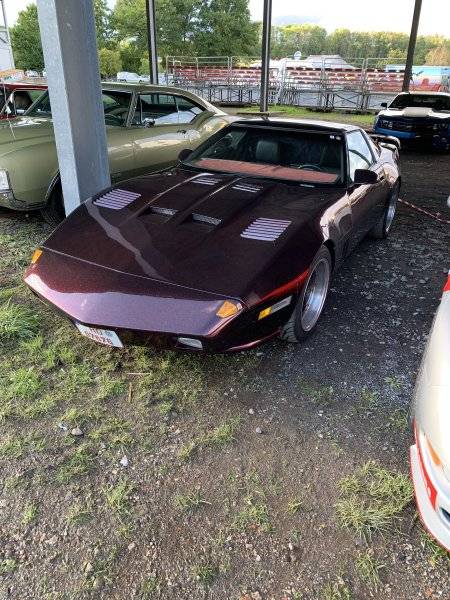 Not to many mopars but i've seen a 72 fury coupe.
I really like those but never before seen one in person. So that was quite something aswell!