Local time

10:31 PM
Joined

Oct 12, 2011
Messages

2,223
Reaction score

3,295
Location
Some friends of mine "twisted axle car club" of Detroit did a track rental at ubly dragway in the thumb of michigan a few weeks back. I had planned to run my dads 69 Dart (that I've been trying to get sorted out for him). Right before I was going to load the car I realized the front coil over shock was leaking. Well since I had already paid and had a few close friends going I loaded up the ole roadrunner and made a few hits with it instead. Wasn't sure how they would be as the car has no safety equipment but they seemed cool with it for the track rental anyway. The converter in the car currently is a little tight (a tenth slow from the one it likes) I ran the car through the mufflers with the drag radials I run on the street. All in all I was pretty happy. The rear leaf springs are shot, it needs some work before I run it again. My buddy was running his low deck 400/499 TF headed dart. He picked up about 3 tenths when he dropped his 3"
Exhaust so I figure the roadrunner would be similar. My other friend had his pump gas 440 powered 67 Belvedere out. It was running 11.30's. In good air ( he raced hit a lot this year )it goes 11.20's. Fun day with friends and met some new ones as well.
For those not familiar with my combo. This is my street car. It gets driven. Hence why I don't want to add a roll bar. Runs just fine on pump premium, I pull the valve covers once a year whether it needs it or not, and the car is extremely low maint. Well for now until I put the 4 speed back in….
400/512 10.5:1
260/266 SFT .630 lift on 110
Indy SR heads (inbetween stock and MW port window)
4.10 gear
Had a mechanical
Six pack on it that day, although I have no track data a M/W Indy intake and 1050 dominator would be the combo to beat.
Car is 4000# with me at the wheel.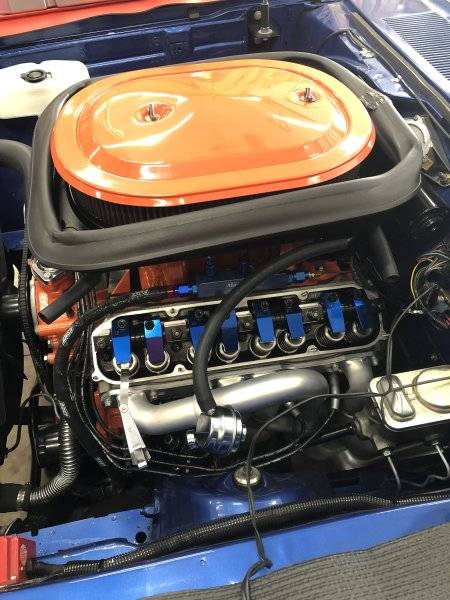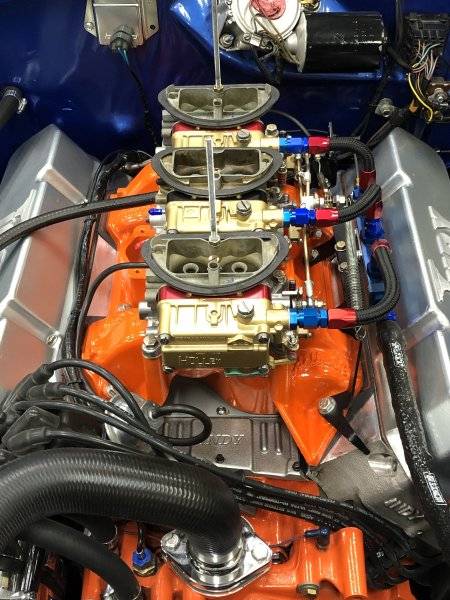 Last edited: