FBBO Gold Member
FBBO Gold Member
Local time

4:56 PM
Joined

Apr 23, 2023
Messages

284
Reaction score

885
Location
When I brought the 64 home this week and backed it off of the trailer I found this greased up concave rubber boot laying on my passenger side ramp. It will be a while before I get under it (no lift) so I'm wondering if anyone recognizes it.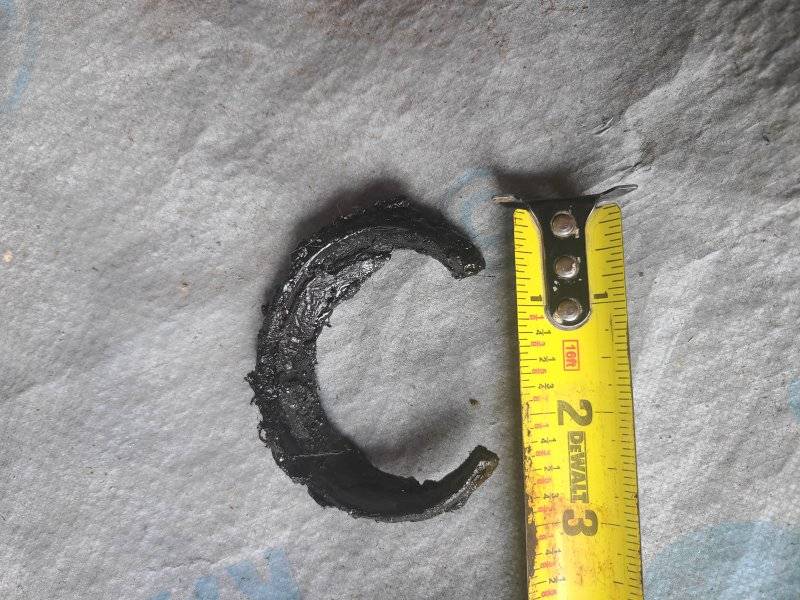 I also have some missing black on the side trim. I ordered the passenger side rear quarter nameplate. The driver side is shown below. My question is, 'Is there an acceptable way of refinishing these parts if I can't find replacements?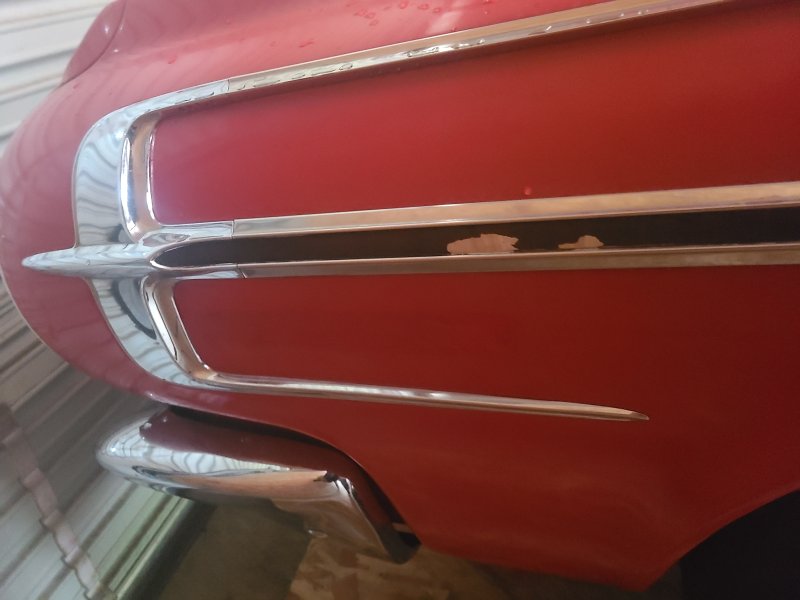 Is there a recommended treatment for this bit of rust in the trunk?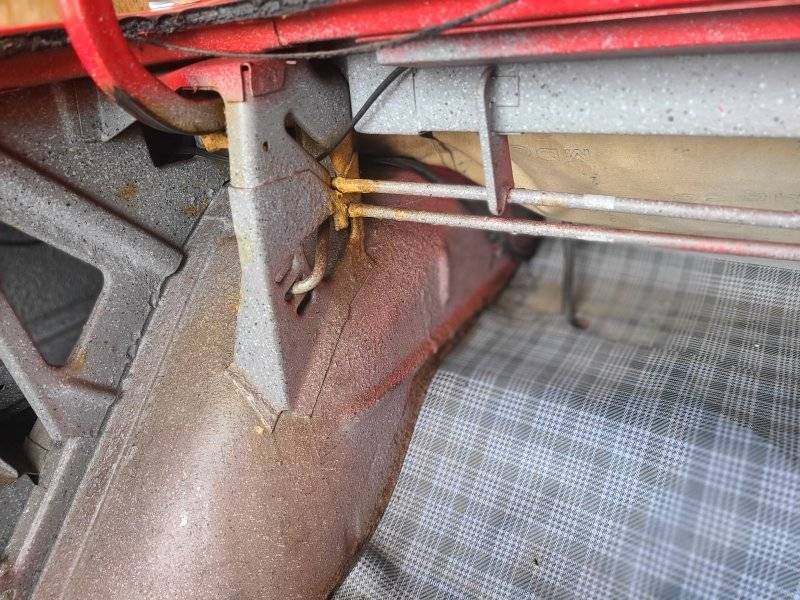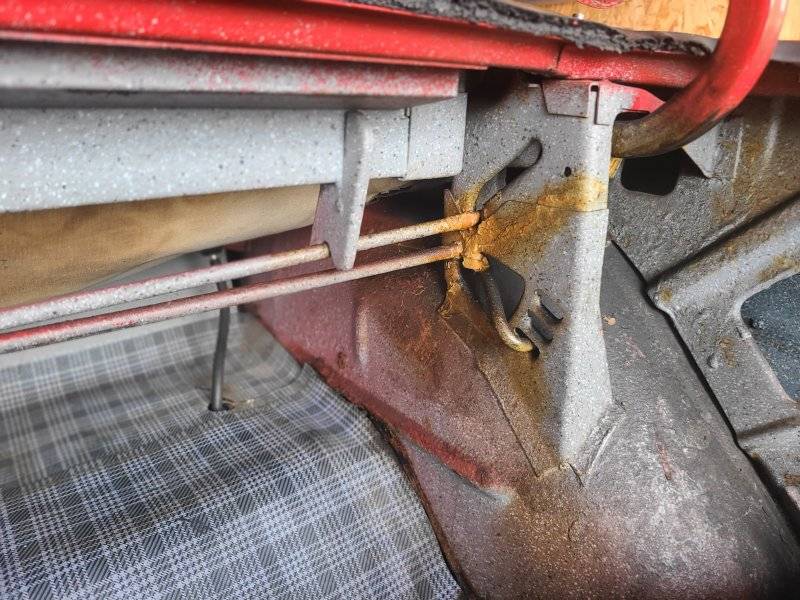 I guess the front seat bottom was replaced at some point with a non-OEM cover, then worn out again. I've found replacement covers at profitautointeriors and Legendary. Is there a go-to sight y'all use or anyone to avoid? Would it be a bad choice to do the front only if I can have the one flaw in the rear seat bottom repaired?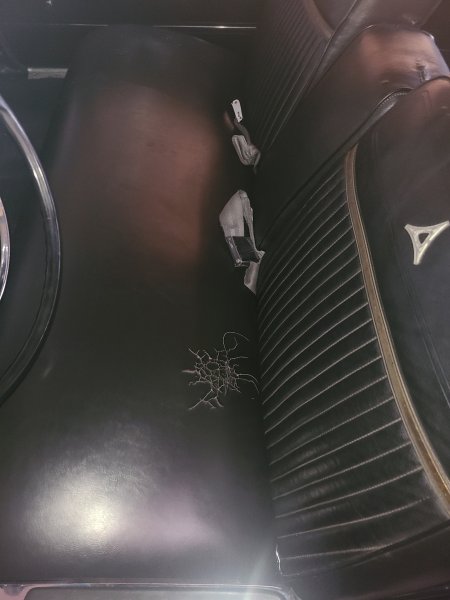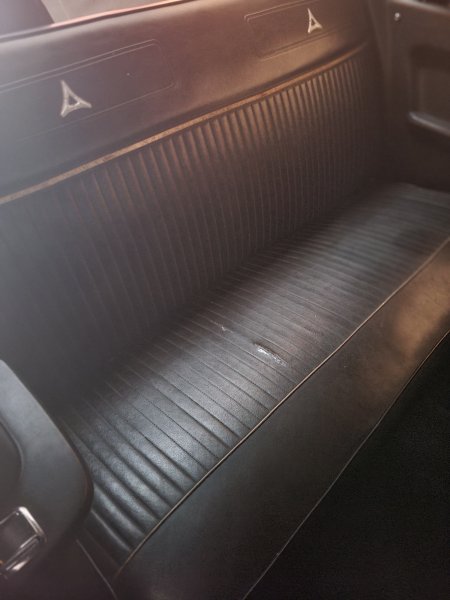 Thanks in advance for any and all advice or info! I'm not an experienced restorer and I'm really just looking to correct flaws and improve looks and function to driver level. I'm going to enjoy fixing up this one!
Nothing to do here. Got my dash compass like any well equipped boat.