Local time

8:05 AM
Joined

Jun 28, 2021
Messages

108
Reaction score

113
Location
Long story short, I received a call from my engine builder yesterday stating he found a significant crack by one of the frost plugs during the tear down/tanking of the motor. I talked with a family member who repairs blocks, and he said it could be fixed, but I've lost confidence in the motor knowing there's a weak point.
I found a couple candidates for my '68 Coronet, but I'm still new to the world of Mopars, so some help, or guidance is appreciated. (I've yet to run these past the builder, but will once he calls back). These will all be torn down and gone through.
The goal - A mild build. Cam. Alum Heads (not set on those yet). Intake. Headers (or hp manifolds) Holley Sniper. Etc.
Potential Motors as of right now.
• 1968 440. (apparently it is an HP motor). It lost a bearing, but was still running when pulled. Motor work is unknown, but has a cam and newer timing chain.
• 1967 440. Complete. Been sitting in a heated shop since the 90's and spins freely. (Casting numbers are somewhat hard to read, but was noted as a '67).
• 1968 440. Bare block, with caps. This has some pitting on the cylinder walls and is recommended to go .030 over, possibly .040. It's currently sitting at another engine builders shop, and has been tanked/shot blasted.
• Keep looking for another option
I have an Edlebrock RPM Performer Intake with the valley pan and gaskets, Mancini Water pump and housing, Mancini oil pan kit that came with the Melling Oil pump, and misc gaskets for a full rebuild. All those parts are brand new. I also have a forged crank, and all the other parts off of my old motor. Which all checked out fine, however, it has a 76 casting date. (I got the forged crank a while back to replace the cast).
Pictures below are of the 1968 and the 1967.
The bare block is not pictured.
What are your thoughts?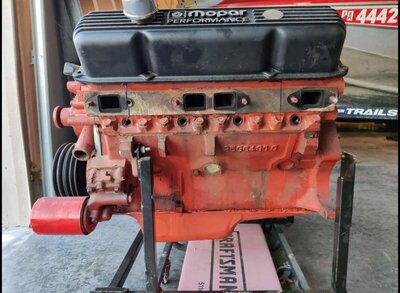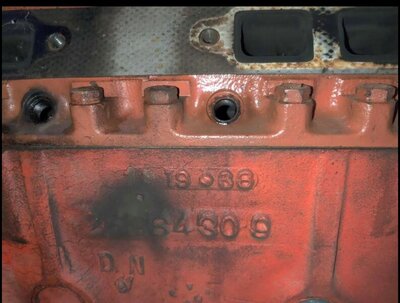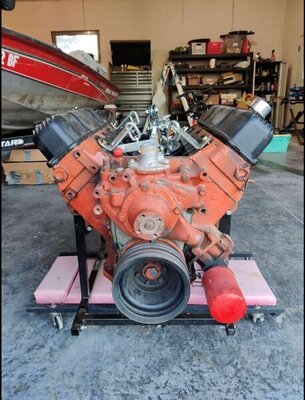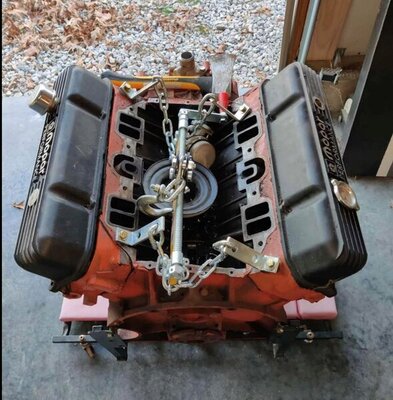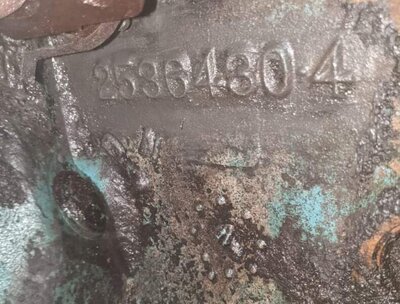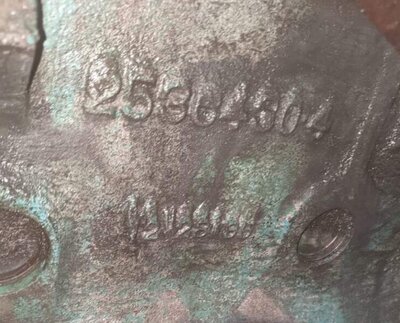 Last edited: