Local time

12:39 AM
Joined

Jan 17, 2009
Messages

799
Reaction score

196
Location
Often I or anyone for that matter asks to find out what type of transmission they have in their old mopar. There are hundreds, if not a thousand, of threads on this website identifying, discussing or assisting with this process, troubleshooting or repair.
Because of this large number of threads and the fact that using the search option is unbeknownst to some members, I have put this together.
FIRST AND FOREMOST, HERE IS FRONTAL PICTURES OF THE /6, SB, AND BB TRANSMISSIONS: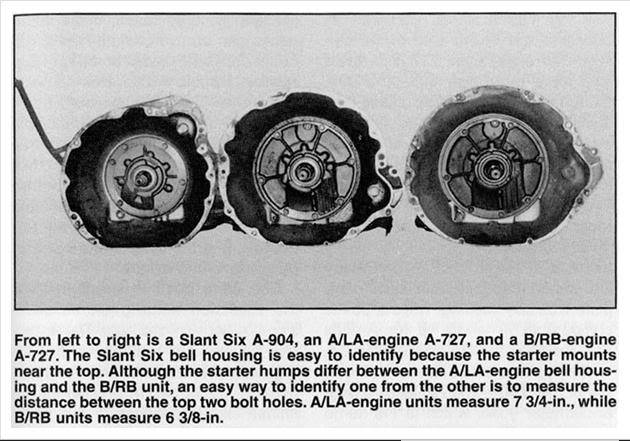 HOW TO IDENTIFY YOUR TRANSMISSION:
1. Do I have a 727 or a 904?
The picture of the 727 transmission is first, the second is a 904 transmission –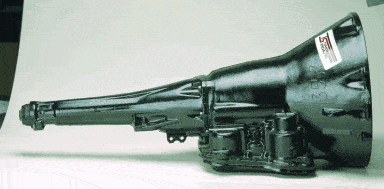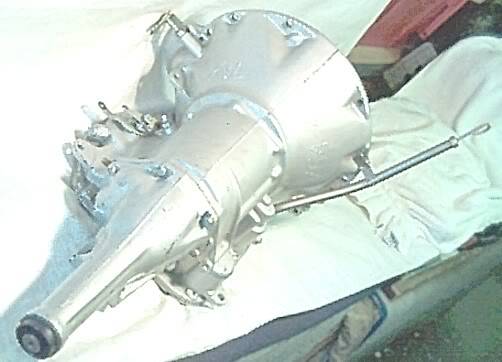 Gasket pictures to see what you may have from a bottom view
2. Here are pictures of 4x4 transmission 727 on the left and 999 on the right
3. Where do I look for the identification number's on my transmission?
You will see a set of numbers starting with "PK" on the driver's side of the transmission above the tranny pan but below the shifter levers, see below: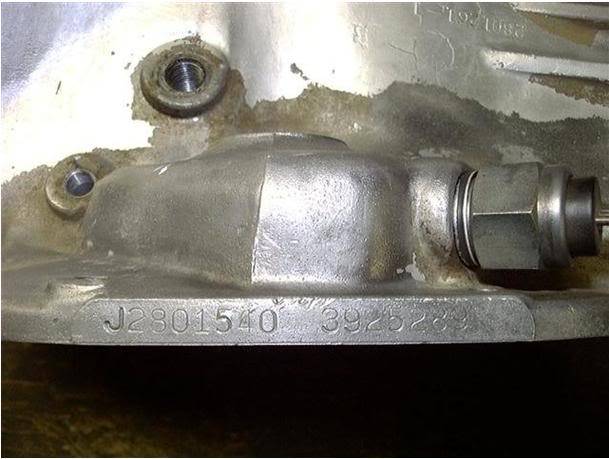 The passenger side carries with it (if its 69 model year only) the complete VIN of the vehicle, 1970 and above have the year, place of manufacturer, and serial number of the vehicle it was made for, see below: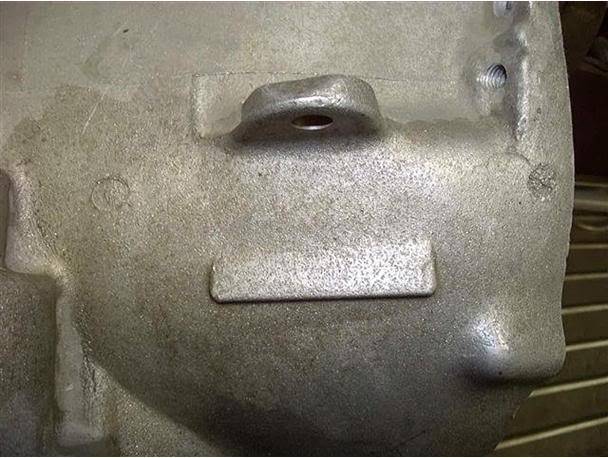 4. What are the differences between a A518/46RH, a 904/999/A500 and a 727?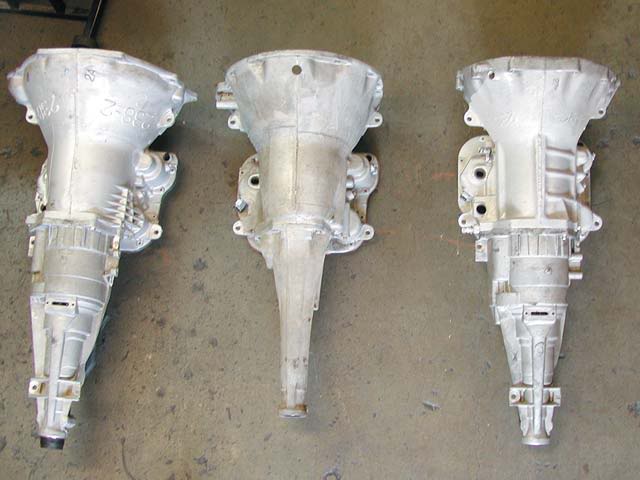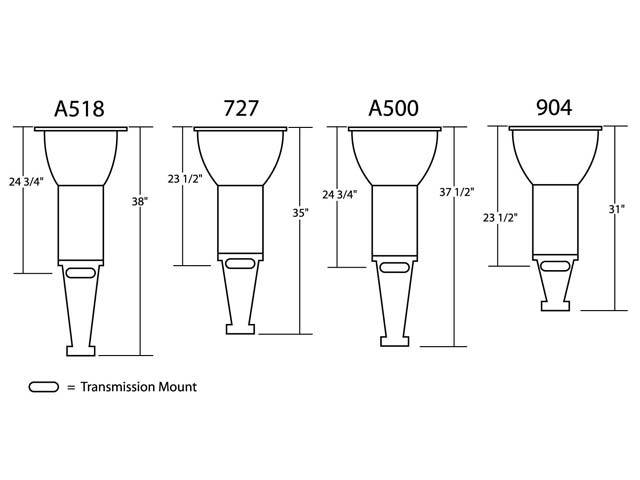 5. What do I have to do to put a OD transmission in my older vehicle?
Here is a start. There are many sites that cover this swap, but this one is pretty good to get you going.
http://www.transmissioncenter.net/SwapInformation.htm
6. Why is a 727 called a 727 and a 904 called a 904?
The 904 was originally called the Torqueflite 6 and the 727 was the Torqueflite 8. These designations were changed in '64 when the 904 was adapted for use in the new 273 V8 and was no longer a 6 cylinder only unit.
7. What is the difference between a truck and a car tailhousing?
TRUCK HOUSING: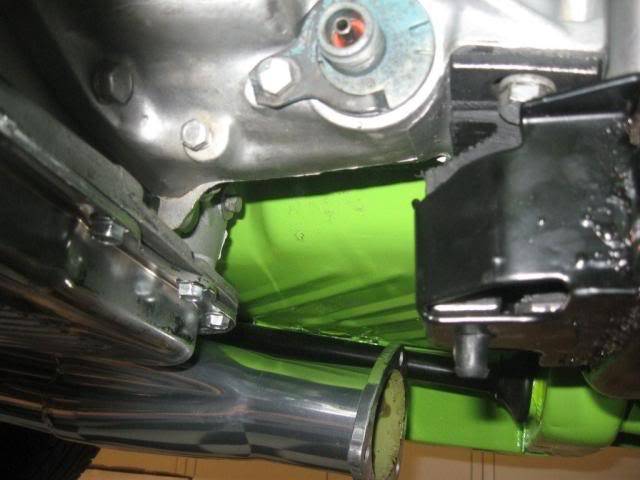 CAR HOUSING: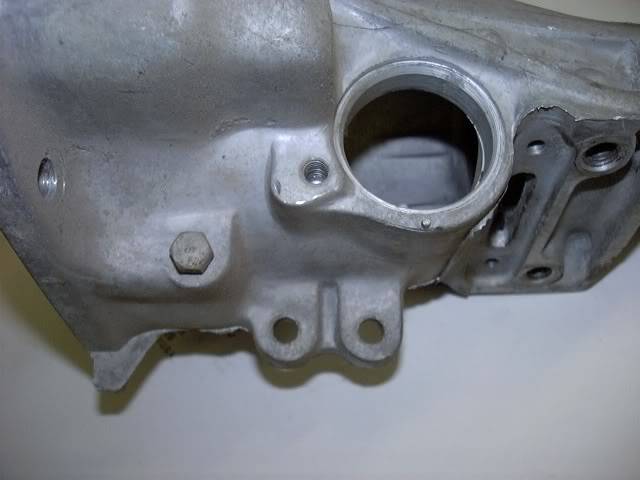 8. What is the difference, externally, between a 65 and below 727 and a 66 and up?
65 and below will have the parking brake mechanism located on the outside of the tailshaft housing (see right silver transmission), and the transmission mount is located in a difference place, and has wider bolt/stud mounting holes.

Also, 65 and below were a pushbutton design:
9. What are the differences between the shift levers, are there any?
Generally, a 727 shifter lever is straight and a 904 is offset (though some applications have different length of levers to compensate for vehicle model/engine combinations).
727 on top, 904 on bottom:
10. This will give you an idea to the different styles of throttle pressure (aka kickdown) levers:
11. Good reference on what each port does in the transmission case: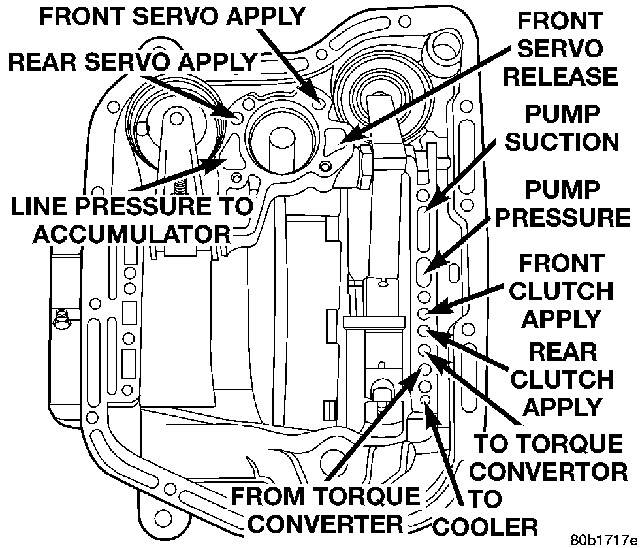 12. BREAK DOWN OF A 727: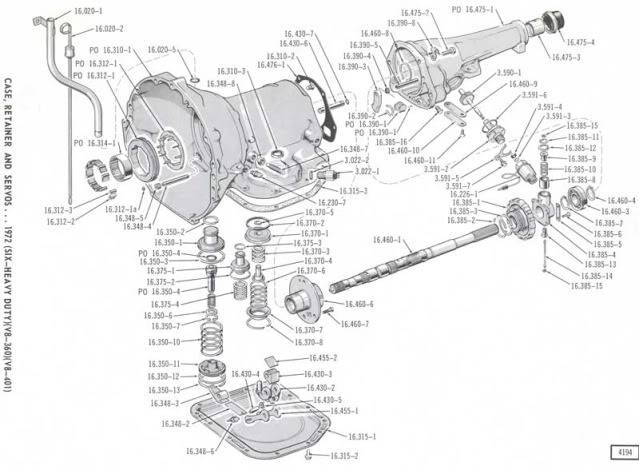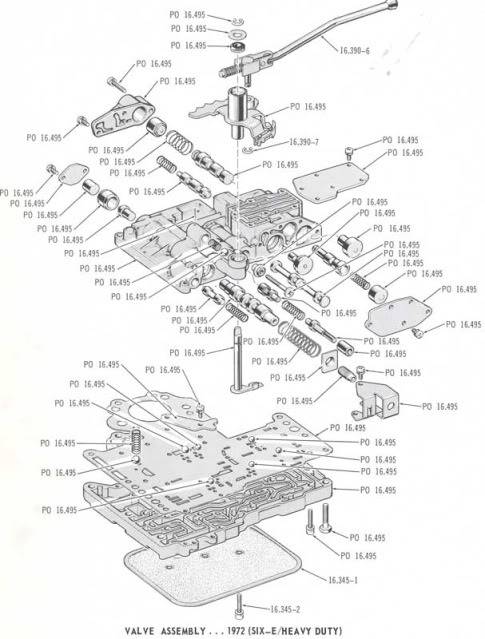 13. DIMENSIONS BETWEEN 727 AND 904: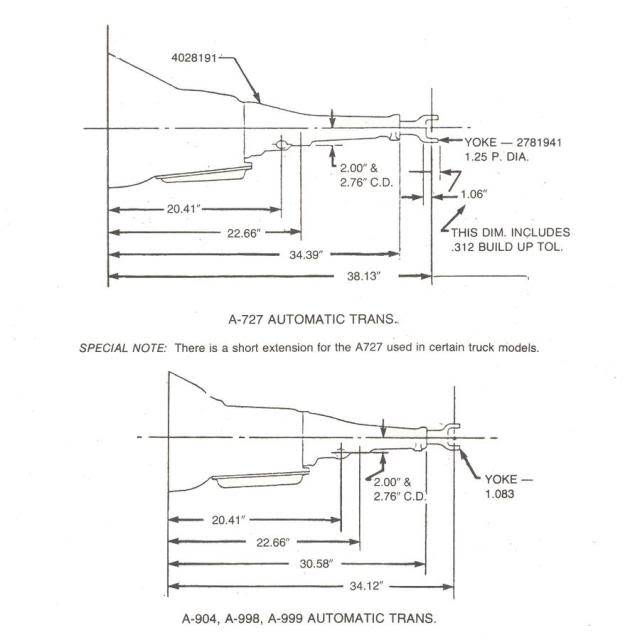 ~~~~~~~~~~~~~~~~~~~~~~~~~~~~~~~~~~~~~~~~~~~~~~~~~
Remember, only smallblocks have 904 derivative transmissions, though some came with 727's (i.e. certain truck and HP car models). Big Blocks only came with 727's.
And here is a kicker to boot.. International Scout's and other IH trucks used 727's also.. so did AMC's here is a pic of a AMC 727: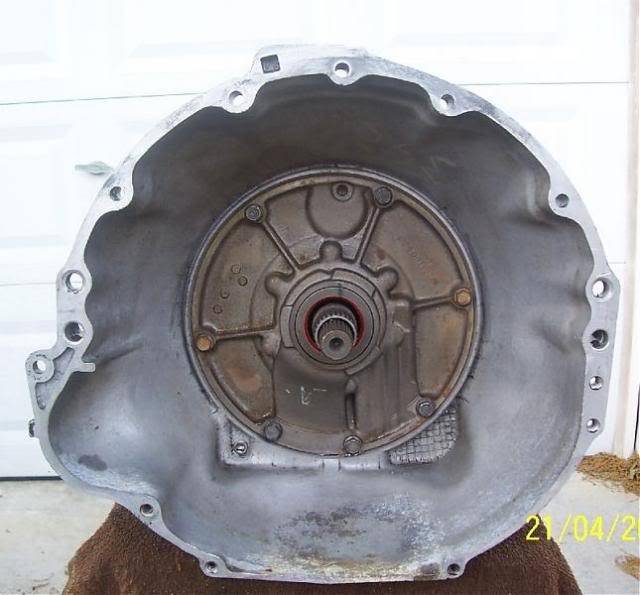 Great resource book: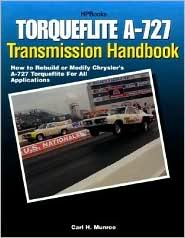 http://search.barnesandnoble.com/Torqueflite-A-727-Transmission-Handbook/Carl-Munroe/e/9781557883995
WELL THAT ABOUT DOES IT.. HOPE YOU ALL GET A LITTLE INSIGHT FROM THIS.. I MAY ADD TO THIS AS I GO ALONG.
Last edited: