Local time

9:29 AM
Joined

May 1, 2013
Messages

11
Reaction score

19
Location
1967 Plymouth GTX - $45,000
* Factory 440, 4 speed, Dana F8 Ivy car from southern California. Mostly original paint – 99% rust-free car. Love it or hate it patina.
* Fresh 472" Ray Barton Hemi, built Feb 2020. 609 HP at 6500, 566 ft/lb at 4600 on carbs. 2,300 miles on drivetrain. Feels much stronger through the entire powerband with the EFI. Current pricing for the Ray Barton short block alone is over $29,000 + freight.
* New Chrome stock dual-quad Hemi air cleaner modified to fit over the EFI. No indication of EFI except regulator on the firewall (can be moved)
* Holley Sniper dual-quad 2x4 4150 series EFI
* Holley Hyperspark distributor and ignition.
* New Edelbrock single plane dual quad intake. Stock appearance.
* Aeromotive Stealth powder-coated fuel tank with built-in EFI pump.
* Aeromotive regulator and silicone-filled gauge.
* Black Russell AN-6 fittings and black EFI hoses for stock appearance.
* All EFI plumbing and wiring hidden
* TCI headers
* New 2.5" dual exhaust with electric cutouts and Magnaflow mufflers
* New McLeod twin-disc clutch
* Rebuilt Z-bar
* New power front disc brakes
* Fully rebuilt rear brakes with all new hardware
* New Stainless Brake lines
* New Hotchkiss - Subframe connectors, tubular upper control arms, strut rods, all new suspension bushings, front sway bar, rear sway bar (not installed), & alignment
* New KYB Gas-charged shocks
* New seats, carpets, and headliner
* Interior Dynamatted before install
* New visors and hardware
* New gauge bezel
* New Sun "Football" tach
* New glove box liner
* New Retro-looking AF/FM, Aux, USB stereo with new speakers in stock locations. Nothing cut
* New reproduction four-speed console
* New Hurst competition plus shifter
* New rear brakes and hardware
* New stainless brake lines
* New 3/8 steel fuel and EFI return lines
* Fully rebuilt 9 3/4" Dana 60 with sure-grip and new 3.54:1 gears (originally a 4.11 car)
* New fuel filler cap and bezel
* New tail light bezels
* Stock radiator re-built with additional 3rd core
* New battery
* Hidden Key-operated battery disconnect
* Rebuilt and boxed lower control arms
* New heater core and blower motor
* New starter relay
* New ignition switch
* Stock appearing 135A one wire alternator
* Old-school yellow traction bars
* Vintage American Racing 15x7 Torq Thrust wheels
* BFG radial T/A tires.
Includes - NOS left front fender, all stock brake and suspension parts, & fuel tank
I purchased the car from a friend in Southern California about ten years ago. It was an old drag car with a blown 440 that had been sitting, covered, in LA county since the 80's.
I put a Mopar 472 crate hemi in it and drove it in Montana for a few years, but between the short Montana summers and storage issues, I sold the car to a friend in Michigan with the caveat that I had first right of refusal if he decided to sell it, which I did in October of 2019. He claimed that he had only put about 500 miles on it. The plan was for my gal and I to drive it from Michigan to New Jersey for an event that I was crew-chiefing at, and then drive back to California, where we had relocated to in the Winter of 2018. Long story short, we made it to Pennsylvania where it ate a lobe off the cam. Fortunately, it was only 46 miles from Ray Barton's shop, whom I know from racing at Bonneville. Ray rebuilt the motor to his 472 specs (dyno sheet attached) and had the car shipped back to me in January of this year, when I kind of went off the deep end and did most of the upgrades listed in this post.
The only reason I am selling is that I am probably making the dumbest decision of my life and buying a vintage twin-masted live-aboard sailboat tomorrow. It's one of those things that just need to check that off my bucket list.
I am a lifelong Mopar guy who has owned MANY cars in my 56 years, and an accomplished mechanic and fabricator with ten landspeed records at Bonneville and two at El Mirage with our 1928 Dodge Roadster.
For 600+ HP, the car is very drivable and drama-free, is a pump-gas motor (93 octane), and corners and handles as well as a B-body can. If you want a "sleeper" that will give a Hellcat a run for its money, email me for detailed photos or questions. Located in Paso Robles, CA. Closest airport is San Luis Obispo. Fly out and drive it home.
Thanks for looking!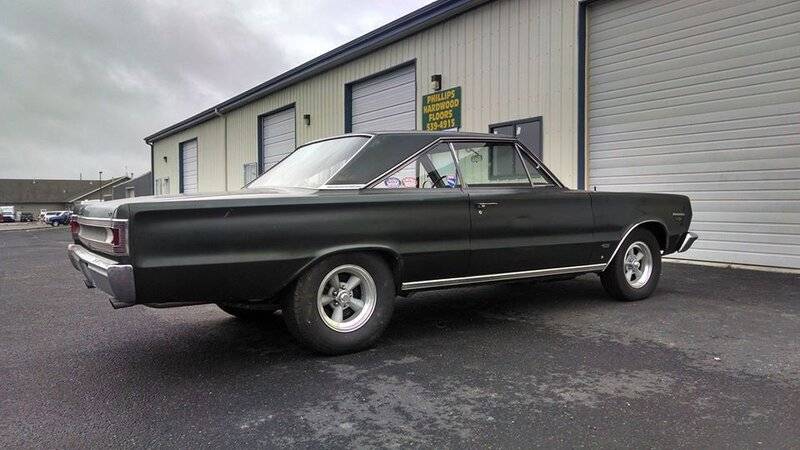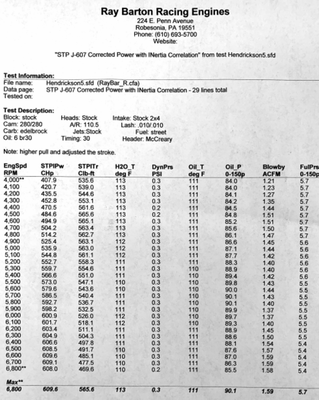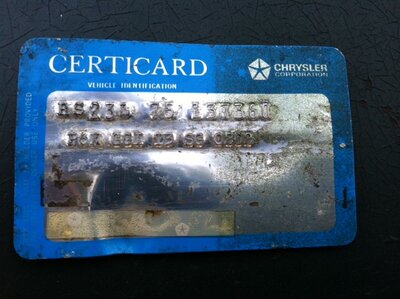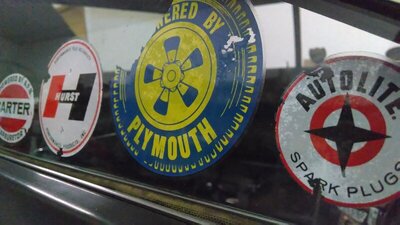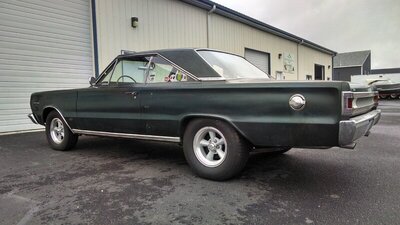 Last edited: