Contact seller
The time has come to thin the heard and work towards the goal of a keeper mopar convertible.
That said...
My 1967 coronet 500 is for sale.
Powered by a very solid running 440. Column shift auto. Its a later 1970s model 440 long block. Ive not ckd the numbers on the transmission to see if its the original or not.
Engine runs excellent. with no weird noises , ticks or knocks or leaks. All new spark plugs, wires, both battery cables, all new heater and radiator hoses, as well as belts .
Car had headers when I got it and loud exhaust system that had to go.
Stock exhaust manifolds and all new system from engine to back bumper. Some mild turbo mufflers to give it a nice rumble going down the road without being loud and obnoxious
One repaint in its original bright red was done approx 20 years ago....and to this day looks outstanding. The cars still retains what I feel is its all original sheetmetal front to back and doesnt appear any metal has ever been off the car
All the side trim has been off. Stripped.straightend polished and repainted . So it might be a touch shinier than it was new. Its not perfect . BUT....I like it and feel it came out pretty nice.
Mileage is showing a little over 62,000 miles and althought I thinks its actuall,,,I cant prove it.
Ive redone the entire front suspension including all new ball joints...and control arm bushings upper and lower.
Rebuilt the underdash ac / heater box.
And got the factory air blowing ice cold.
I just picked up an NOS water control valve that I need to install this weekend .
Brand new correct master cylinder for the power drum brakes.
Has power steering as well
All original body panels still intact .never rusted or wrecked.
Still retains its original factory installed vinyl top....and if i have to fault the car.
The top will need to be replaced the next few years due to some age cracks in corners. But from 5 ft it still looks perfect.
IF ....I get my price. With a solid deposit . I will have a new lengandary vinyl top installed. Before it leaves my possession
Any negotiations it goes as is.
All 4 tires are approx 6 or 7 years old. Mounted on aftermkt 15x7 chrome magnum wheels . No shakes or weird pulls . Car goes straight down the road at 70 mph effortlessly.
Doesnt over heat even in 100 degree Arizona weather,,,even sitting in stop and go it traffic its never got above the low side of the 190s range .It has an aftermkt 26inch 3 row core radiator and an nos mopar fan shroud installed with a 18" direct drive fan. Ive added aftermkt mechanical gauges to monitor the engine. Cold starts oil pressure is in the upper 70s psi range at idle. Warmed up drops to the mid 50s at idle and mid 70s going down the road .
And thats with 10-w30 motor oil and an stp filter
This is a hop in and go anywhere car. I would not hesitate to drive it home. Including across country. .
Ps....car has an all new oe stock type dual exhaust that was done this past June. And sounds great...not to quite..but not to loud and obnoxious either. Just a nice mellow tone at cruising speeds.
I will update / add more pictures later today. Any view you want to see of the car is avail via email or text.
This is not an trailer queen by any means. But a very good looking car that drives outstanding......and with the air blowing cold.
Asking $34,900.00.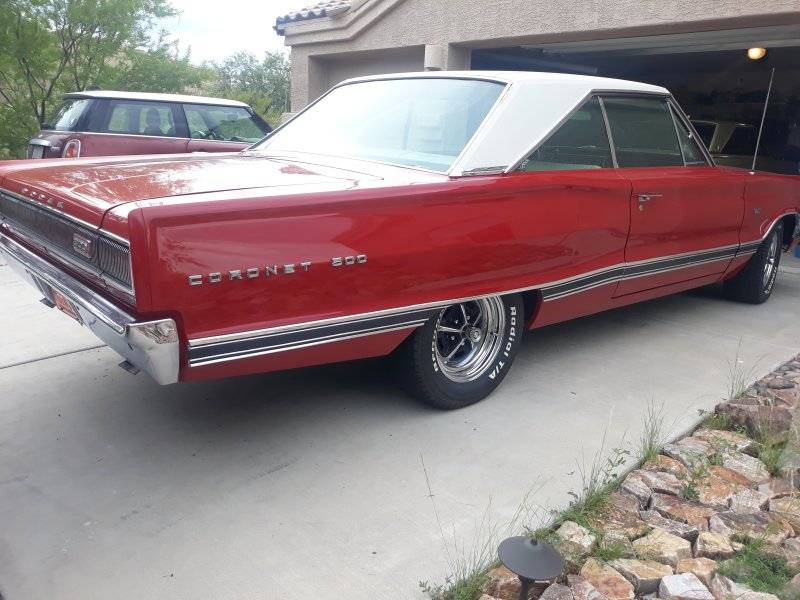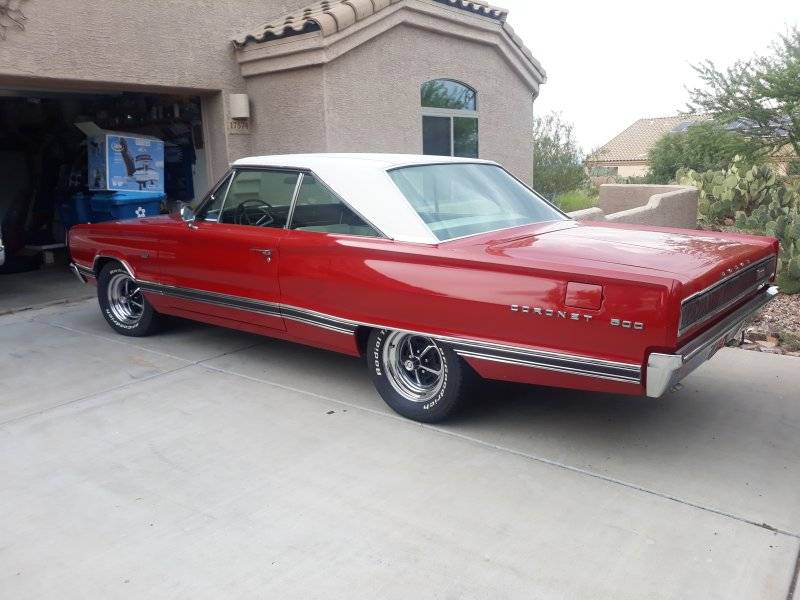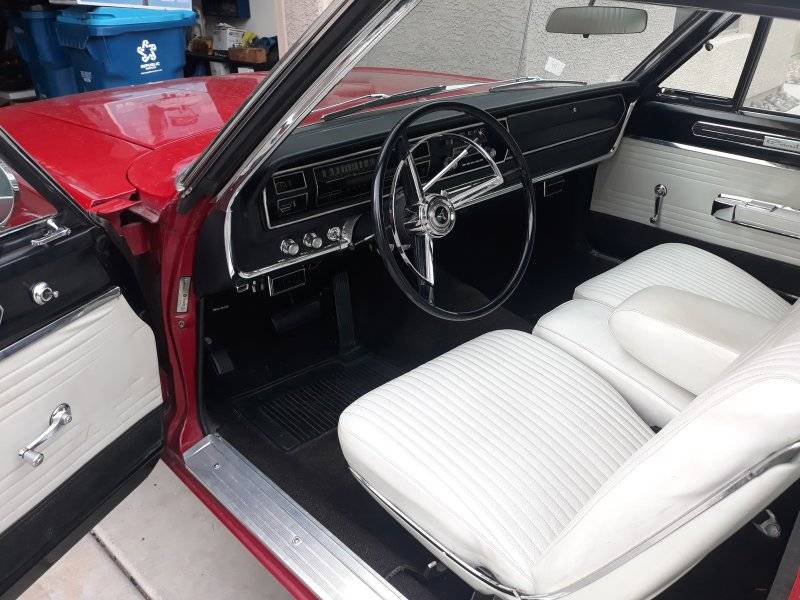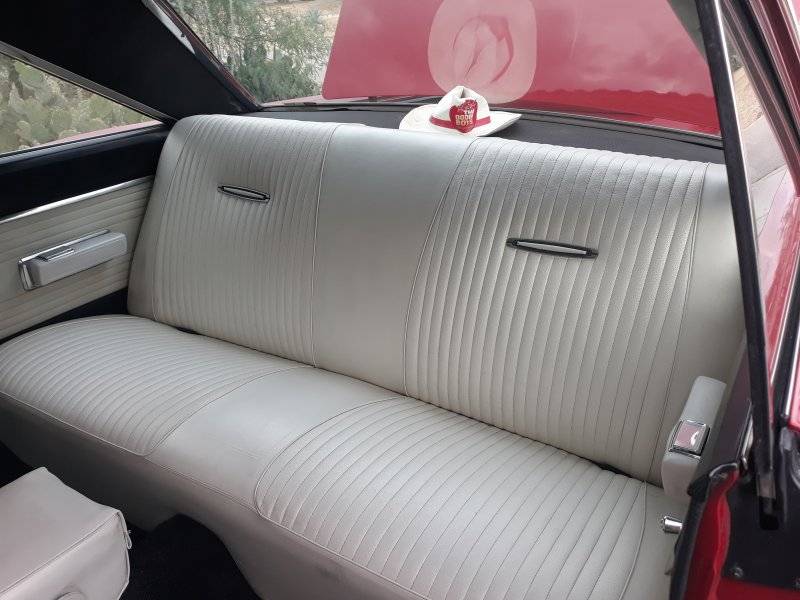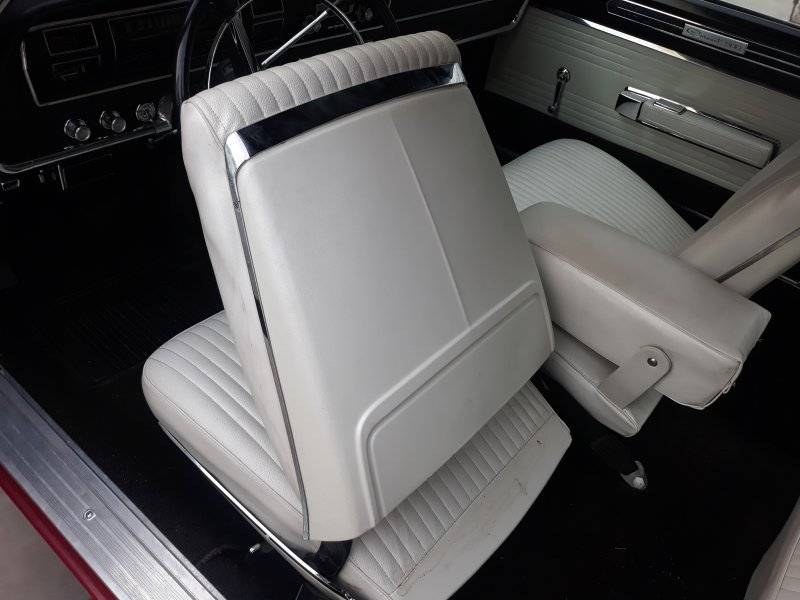 Last edited: