Local time

12:20 PM
Joined

Apr 11, 2021
Messages

27
Reaction score

24
Location
1976 Dodge Charger Daytona.<edited for price drop>
360 4bbl, 904 auto. Factory rally wheels, factory tach (rare, or so I'm told). Odo 74380, I believe it based on condition.
Motor: Factory motor, prior owner said he put in a cam (specs unknown) and a double-roller, engine has headers but comes with factory manifolds and original cam. AC car, all equipment present but disconnected. New radiator, engine has replacement Thermoquad (TQ is factory on these) as well as an Edelbrock 1406. Can hear run but needs trailer, was working on carb setup but changed directions. Have video of it running, has lifter tap but otherwise okay.
Rear is 8.25, gears unknown but certainly factory.
Body: good metal, was undercoated when new. Paint is headed south, but only real bad spots are on side as seen, and front area of roof. Aftermarket manual sunroof, seal is good, does not leak. Interior pretty good, couple minor splits on front seats, only missing item is lower dash valence. All other trim present, some pass side not on vehicle. Needs: better carb arrangement (got it with aftermarket carb on factory intake, works but not well).
Paint: Original, with original graphics, but pretty much shot, but would clean up okay if you're okay with patina. I had planned to krylon the roof as well as the side spot, and roll with it.
Rear quarter-windows have vintage 'Charger' etching on them, either ugly or charming depending on your tastes.
Could be a fantastic cruiser, I was gonna jack it up in back and cruise it, but I'm headed in another direction with a different project.
Title: Clear MN title in my name, current plates and tags expire March '22.
Was $3500 now $2500, no shipping, cash only. Venmo/paypal possible with verified in-person local buyer. Don't need help selling. This is not my first rodeo, so please don't waste my time or yours.
Car located in NE Minneapolis, is garage-kept. Thanks!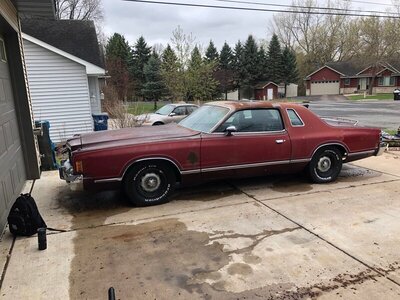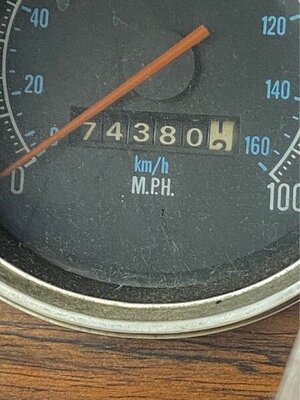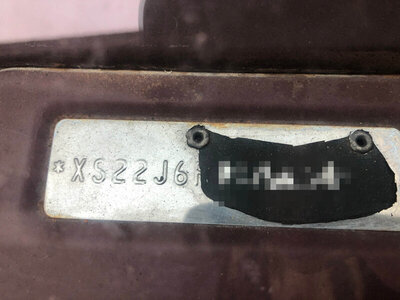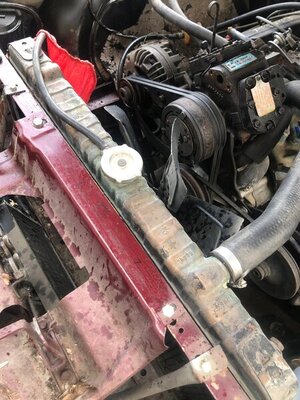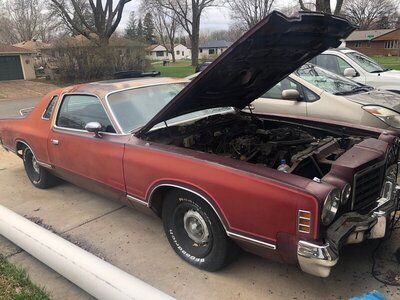 Last edited: