Local time

7:54 AM
Joined

Nov 26, 2010
Messages

11
Reaction score

1
Location
1970 Mopar A833 4 speed main case, casting C99129H, stampings "0B216782" "PP8333050 (12-3-1969 date). This is a small bearing 3.150"- 307 case. Case has been blasting, cleaned and painted. $50 + shipping (**37# + packaging- heavy).
4 Speed cluster gear, tooth count 31-27-23-17R-17. Brewers lists this as 2.66 low gear cluster for 23 spline trans 1964-1970. No chips or gouges, nice condition, bores for inner bearings in nice shape. $35 + shipping (10#)
A833 Input Shaft, 23 spline, 24 tooth, has groove on tips of gear teeth indicating for overdrive High-Helix input 1975-1980. Synchro teeth mostly sharp yet, only few rounded. $20 + shipping. (5#)
B-Body Tailshaft/extension housing, cast C-96707J, 307 small bearing with cast date of 12-10-65. 1966-1968 transmission. Has been blasted, cleaned and painted with new bushing and seal, plus mount bolt holes helicoiled. $25 + shipping (20#)
These are bare parts only, nothing else included. Good for date coded restorations. Buy ALL the parts listed for $100 + the freight!
More pix available if needed. ***PENDING SALE****
PARTS ARE SOLD**** Thanks FBBO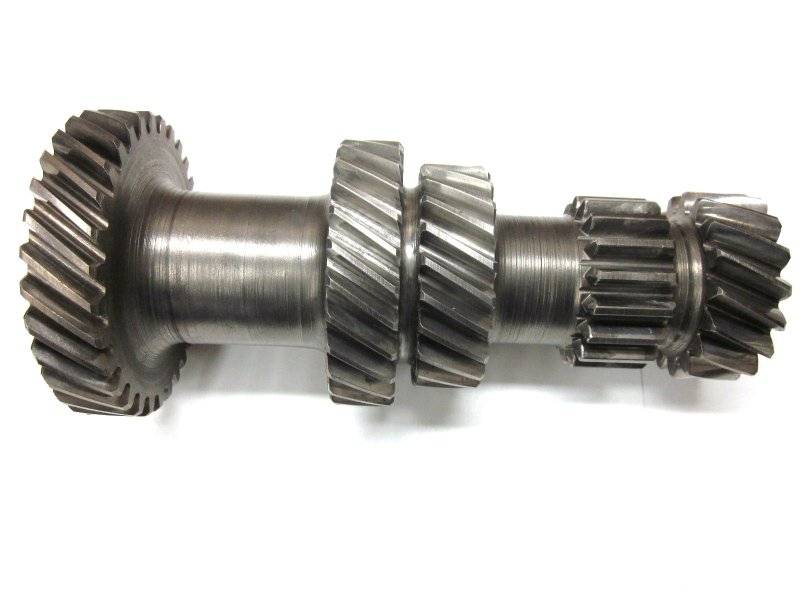 Last edited: