FBBO Gold Member
FBBO Gold Member
Local time

10:02 AM
Joined

Apr 30, 2022
Messages

85
Reaction score

64
Location
Hello Everyone,
With a rekindled interest I just purchased a restored 71 Charger after being away from the hobby a long time. Good to be back. The car was very nicely rotisserie restored by Restore a Muscle Car in Lincoln, NE. The only problem I have with it right now is a loud singing ring and pinion noise on the coast side which will need to be fixed. The car is now in a good friend's shop and we have it up on a lift with both axles out. The differential is mounted in a vise to check backlash and run a gear pattern test to look at the pinion depth setting. The case is a 489, gears are 3.23 and it has Sure-Grip. Everything about the rear axle assembly including brakes and wheels, is brand new. It looks like they might have purchased the entire rear axle assembly from one of the vendors.
My first question is: The axles are both aftermarket (Moser?) and we noticed right away that there was no axle end-play adjuster on the RS. Perhaps they have engineered a ball bearing set-up to replace the OEM tapered roller bearings and adjuster? It's been a long time since I've worked on these cars and availability of parts seems different now and improved 1000%.
Also, we noticed a lot of metallic particles in the gear oil we drained out which was also new. This car has about 60 miles on it since restoration. Is it possible this is just normal wear particles coming from the new Sure-Grip?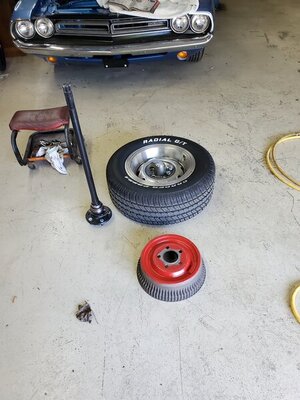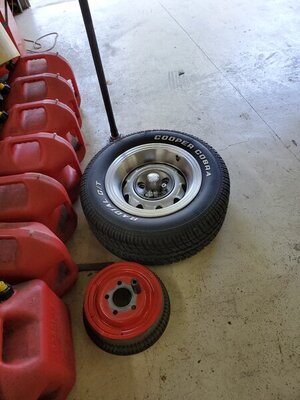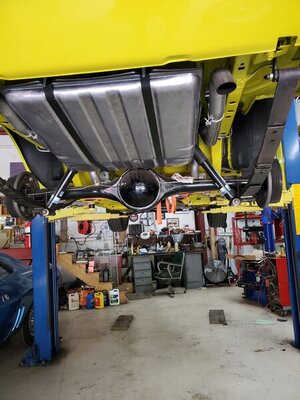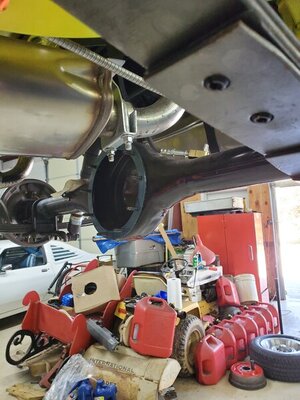 View attachment 1283392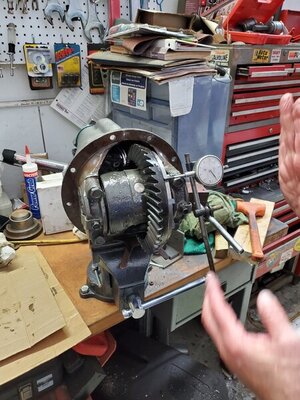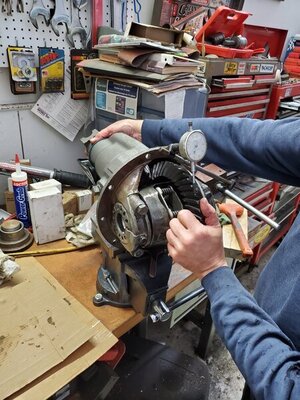 Last edited: